It's BACKKKKKKK!!! (Plus a new fun challenge too – read to the end!)
AND…
We have a brand new workshop (It's FREE – you can sign up here!)
…and we have new layout for the online class lessons! We've continued to make it better and better and I'm stoked to lead this class again!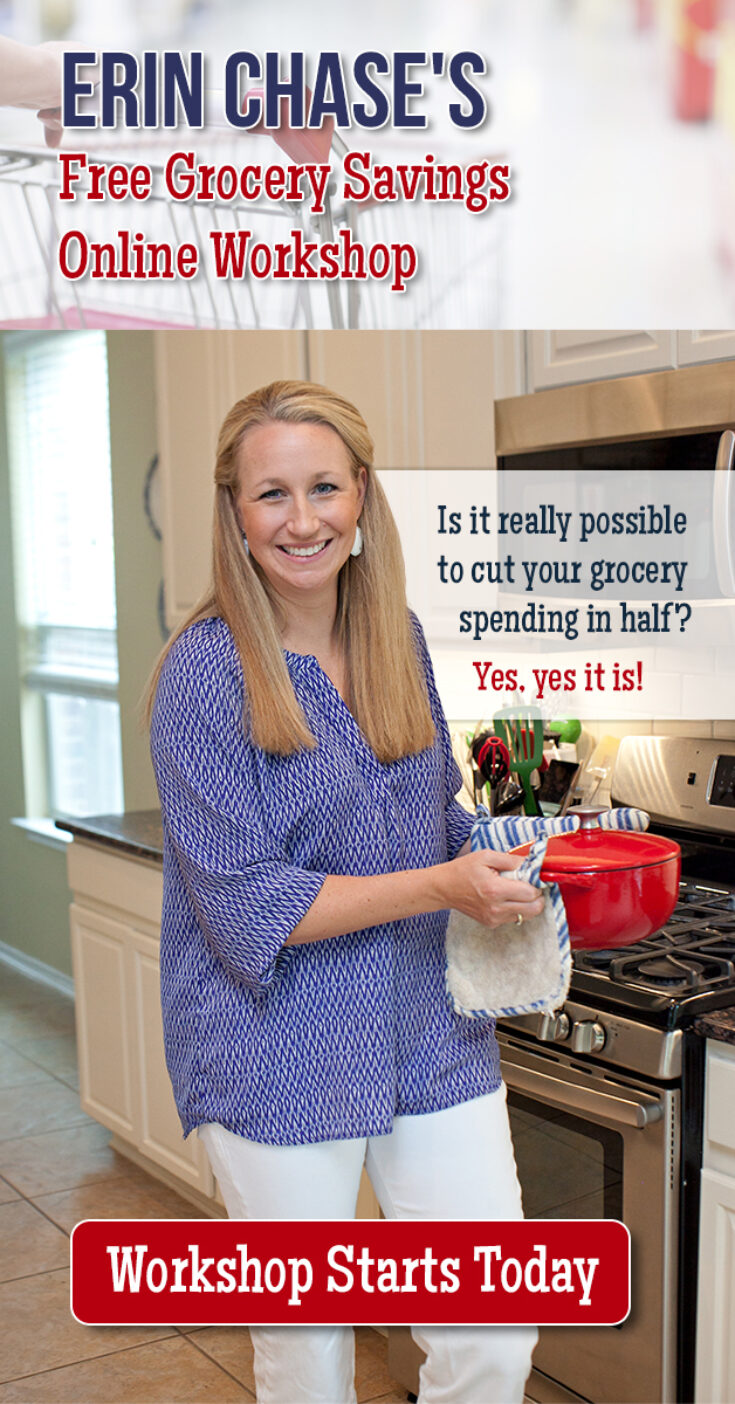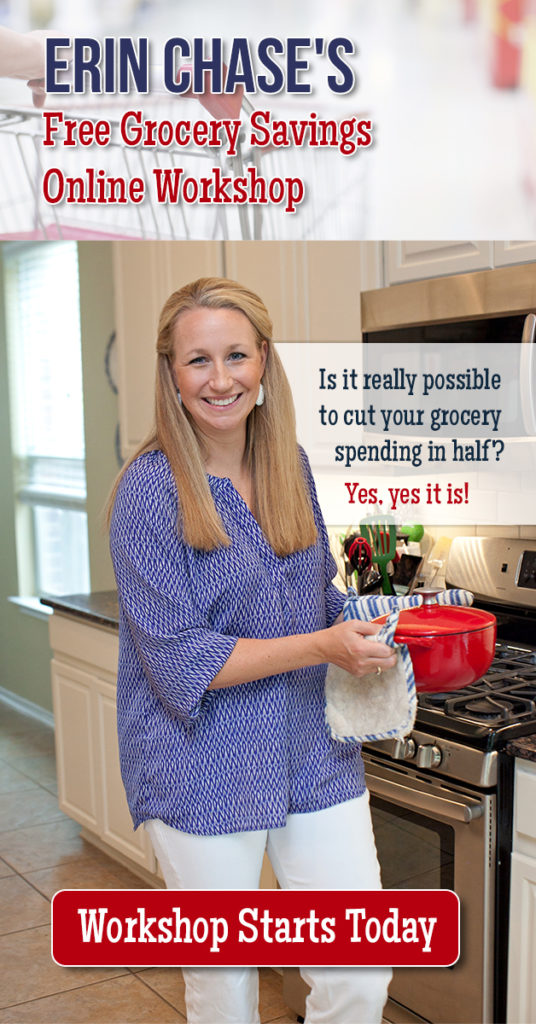 The Free Workshop includes 2 amazing videos plus worksheets you can download:
Video 1: 5 Mistakes You Don't Know You're Making in Grocery Store
Video 2: The Grocery Budget Formula
Both videos are packed with fantastic tips and strategies for spending less on groceries. It's free to signup for the workshop – click here to get started now!
The Grocery Budget Makeover Online Class includes:
Online Class Access – computer, tablet, and/or phone

Video lessons with worksheets, to help you learn the most and make the needed changes to your routine and plans

Weekly Emails with helpful information, support and encouragement

New Lessons Released Weekly, over next 5 weeks

Continued Access to Lessons after all lessons released
Are you ready to learn more and get registered!
I look forward to leading you through this class and helping you start the new year off with some extra support, accountability and education about the best way to spend your grocery dollars!
xoxo
Erin