My goal is to get you in and out of the grocery store as fast as possible, while spending as little as possible!
Last weekend my cousin Reed was in town from Georgia. He's a newlywed and he showed up at our house with his luggage and was instantly thrown into the circus and chaos of our life with 4 young boys. I think we might have freaked him out with all the movement and noise, but after an hour or so he began to settle in and embrace it all.
When we headed out for dinner the next day, we were chatting in the car about how smooth everything worked at our house, despite the chaos. He's a bit of a productivity and systems nerd, just like I am. He immediately saw the systems that we have in place within our home and I shared with him some of the other strategies and systems that I use for streamlining business tasks, household tasks and yes, even grocery shopping.
One of the ways I keep so many plates spinning so quickly is by setting up and implementing systems. I don't mean to get all nerdy here, but when done right…they just work.
For example…
I do a load or two of laundry each day. It's a team effort, but I can't let it pile up because boys are stinky. And I don't love clutter. Or piles of clean clothes. Or dirty clothes (STINKY!) So we all work together to do at least a load of laundry every day.
I do a load or two of dishes each day. It's just part of the routine and I just do it.
I have dedicated blocks for work time, where I squeeze out every ounce of time, energy and focus that I have so I can accomplish what's on my business task list each day.
And yes, I have a system for grocery shopping.
It's a proven system, strategy and plan for cutting your grocery spending in half. It's worked for me. It's worked for many others. Just the other day, a member of the original class in the makeover said she went from spending $1200 a month on groceries to $552, in 3 months.
Um.
Yes, proven to work.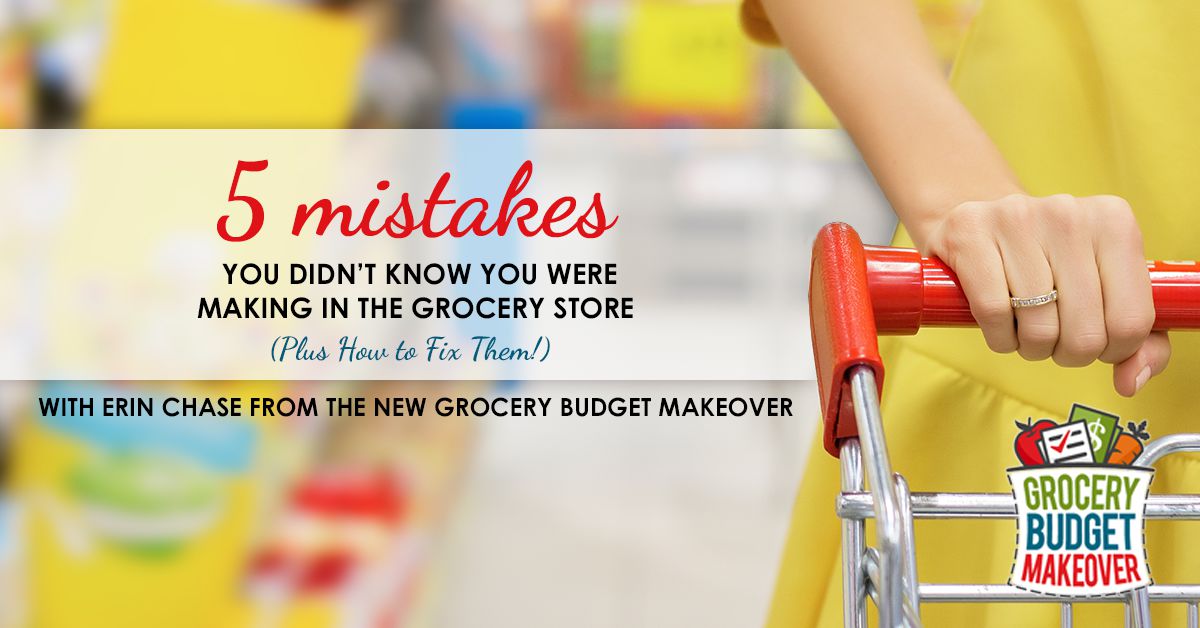 Over the past 3 years, I have helped THOUSANDS with their grocery spending and not one has told me that they didn't save back their investment in the class.
The key is understanding all of the different aspects to grocery shopping and grocery trip planning…and how to best implement these strategies for your given situation. In this FREE Grocery Budget Makeover workshop, I break down each of these pieces, the 5 mistakes you didn't know you were making in the grocery store, help you identify which piece isn't working for you, and help you rebuild a stronger and smoother system. Then you can get in and our of the store spending as little as possible, not forgetting any ingredients and feel confident (and not stressed!) about dinner and feeding your people each week.
The workshop starts on Monday, September 5th. And if you join the waiting list/notification list, I'll let you know when it's available!
Erin "systems and savings guru" Chase
If you'd like to join the waitlist and be notified about when the workshop begins, please drop your email below!