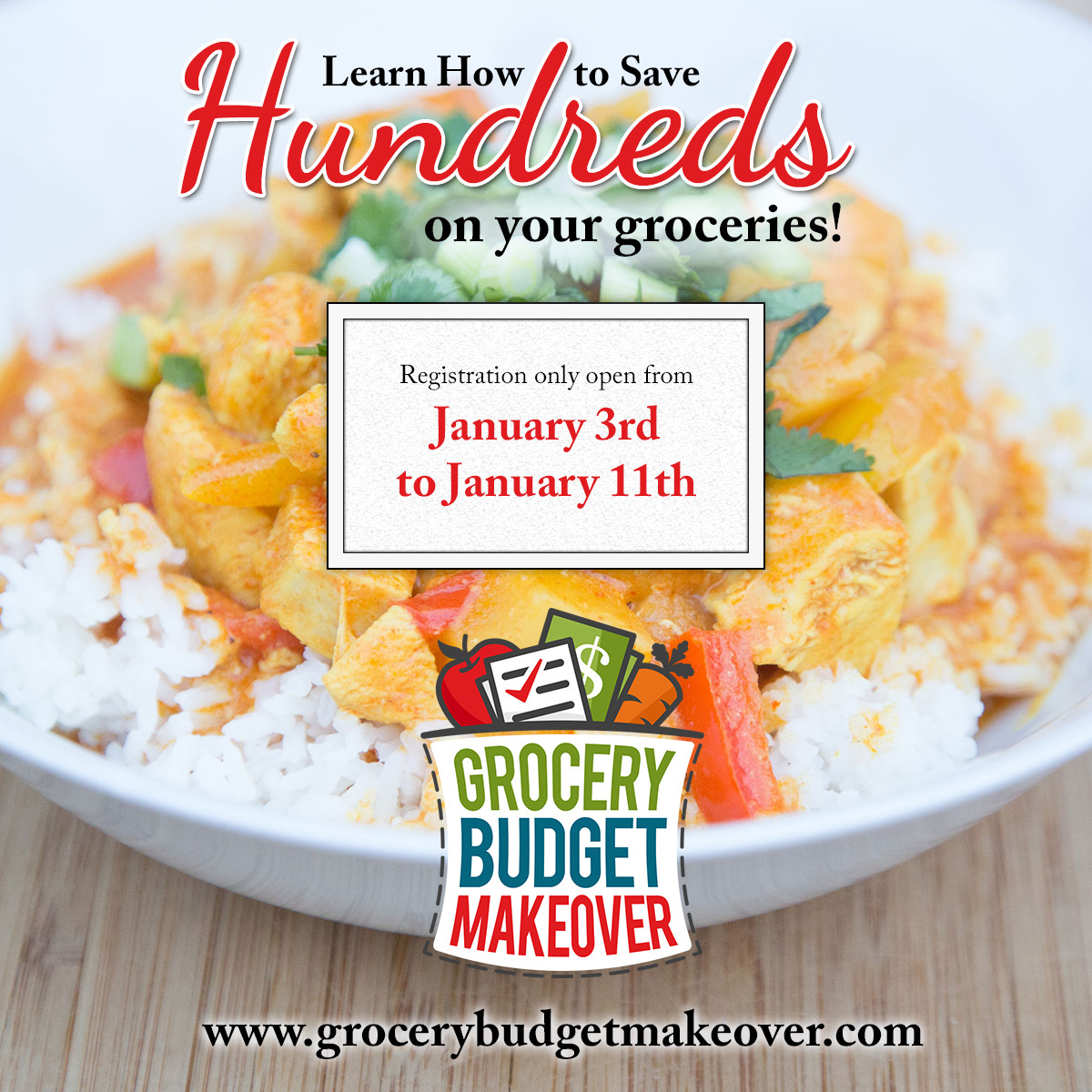 Friend, parent of hungry children, wannabe couponer and/or meal planner.
Today I want to tell you about my grocery budget makeover. Listen up, because I'm about to revolutionize the way you shop for groceries. At the end of it all, you'll have time on your hands and leftover money in your pocket.
BOOM!
I've assembled an arsenal of money-saving tips for groceries and created a 'makeover program' that we'll walk through together over 10 weeks. I'm beyond excited to be your personal grocery shopping assistant!
This video clip explains more about the Grocery Budget Makeover…take a minute to watch it…
We're going to have a BLAST doing this! I have so many phenomenal resources, challenges and tasks to go over with you…it's no wonder I'm calling this a makeover. Get details on when the makeover will be open again!