Download Erin's Latest Cleaning Checklist to Help you Tackle Spring Cleaning and "Green Up" Your Cleaners Too
Is the idea of spring cleaning stressing you out?!
It won't when you "think small." I'm all about starting small with bite size achievable goals and lists. This is especially helpful with larger projects and daunting tasks, like say…spring cleaning.
To help you get through your spring cleaning as quickly and efficiently as possible, I've got a checklist broken down into basic to deep cleaning tasks. I would recommend tackling one section of the checklist at a time. Unless you get all kinds of crazy motivated and inspired and you just make an entire day of it and knock out the entire thing at once. Either way, the goal is to get your place CLEAN.
GREEN CLEAN, really…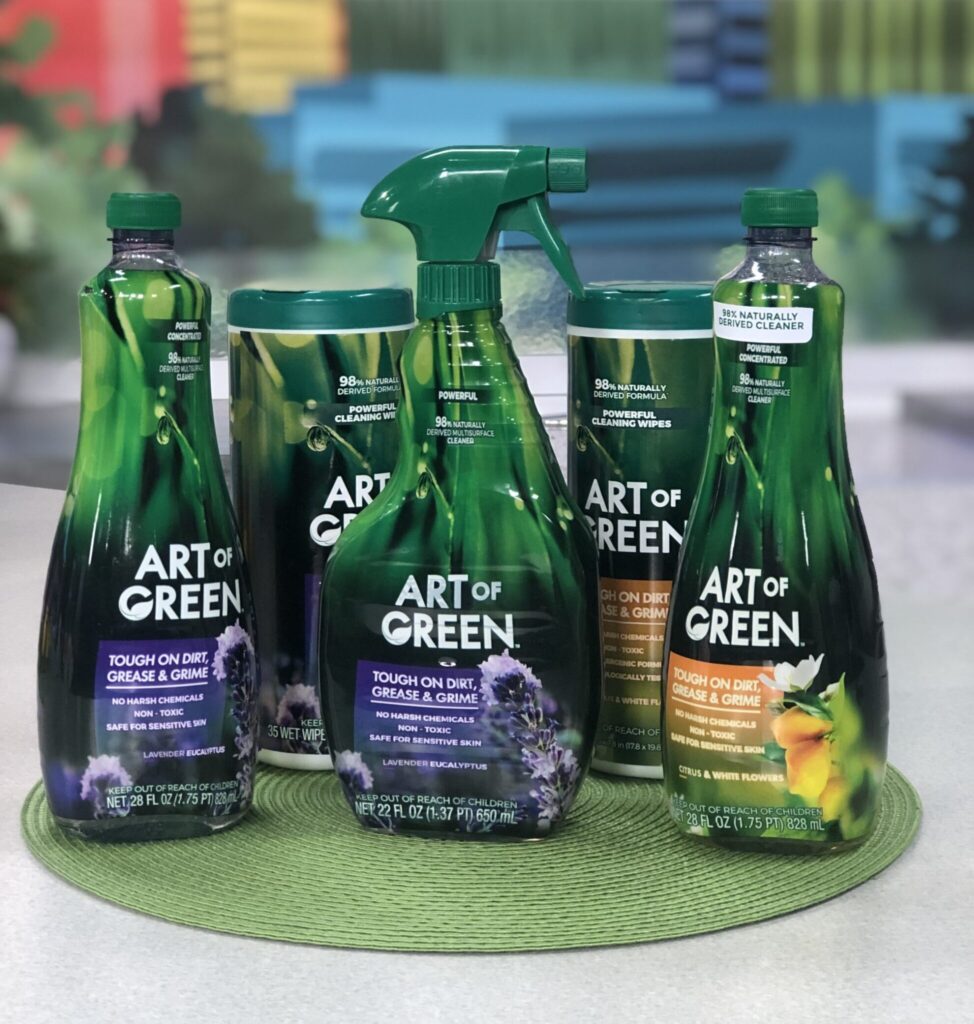 Art of Green® is the perfect natural, green cleaner that will help you "green up" your spring cleaning checklist and routine, without breaking the bank.
You know I love me some Art of Green, and before we get to the Green Spring Cleaning Checklist, I wanted to share a few simple hacks with you. We are on our way to becoming a much more environmentally-friendly family, and I want to educate and inspire you to follow suit.
And ultimately, I want to inspire you to not only get this done now, but that your spring cleaning routine will kick-off habits you can use year round.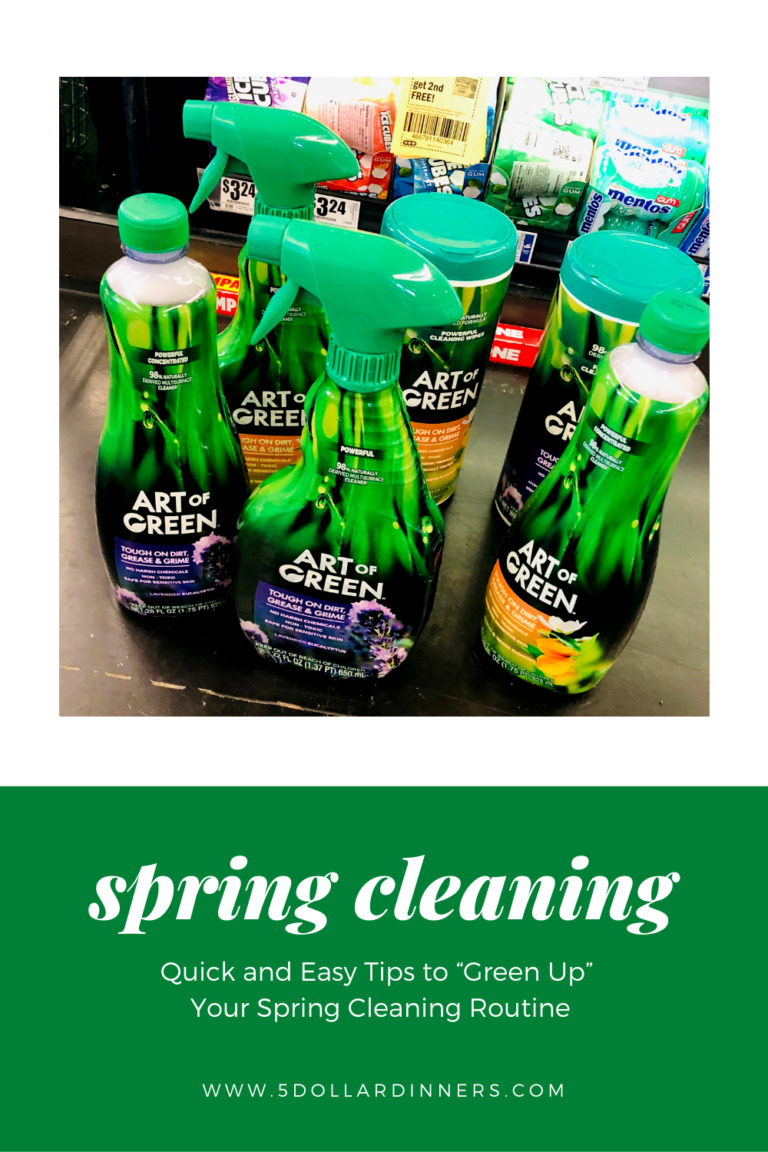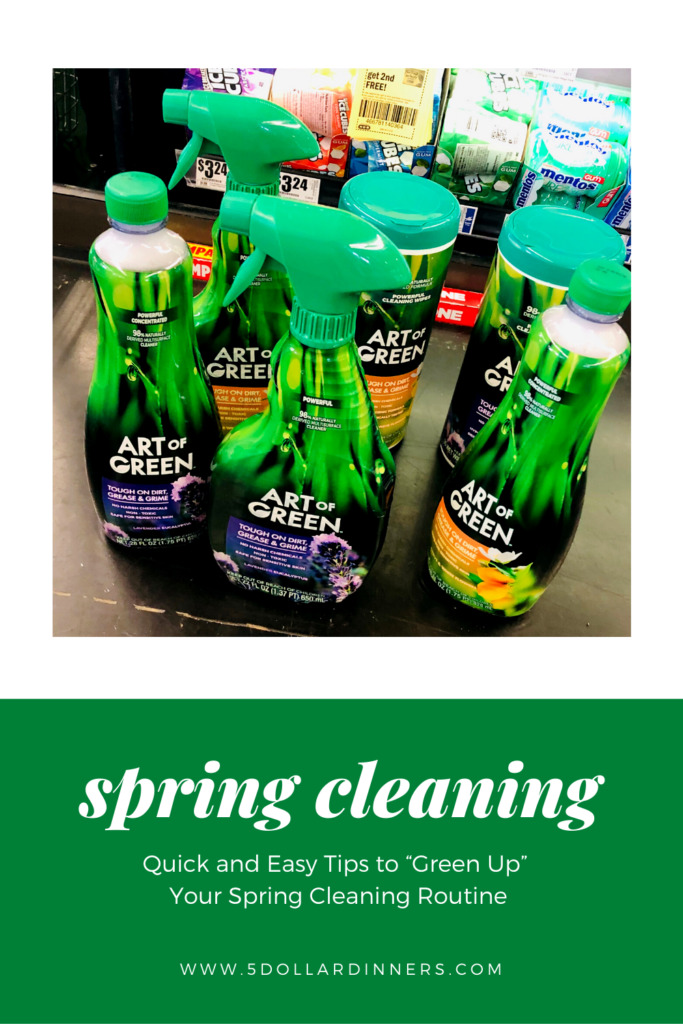 Quick and Easy Tips to "Green Up" your Spring Cleaning Routine
Reduce/eliminate paper towels. As you declutter, save old t-shirts and cut them into cloths you can use for the year.
Switch to reusable mop heads that are machine washable. Disposable sweeping cloths are expensive and create a lot of waste.
Switch to biodegradable cleaning products, especially for those that go down the drain. Art of Green® multi-purpose sprays are made from a biodegradable formula.
Deliver donations in reusable storage bins vs. trash bags. Most let you transfer clothing in their bins, reducing trash bag use.
Eliminate cleaning products that contain harsh chemicals. Art of Green products are naturally-derived, non-toxic and safe around kids and pets.
Go paperless! Piled up mail adds clutter and wastes paper. Dedicate time to unsubscribe from unwanted mailings, and switch bills to electronic delivery. Discontinue catalogs you can access online.
Take small steps, or you'll feel overwhelmed and give up! Small changes lead to good habits that will help our environment, and save you money, too.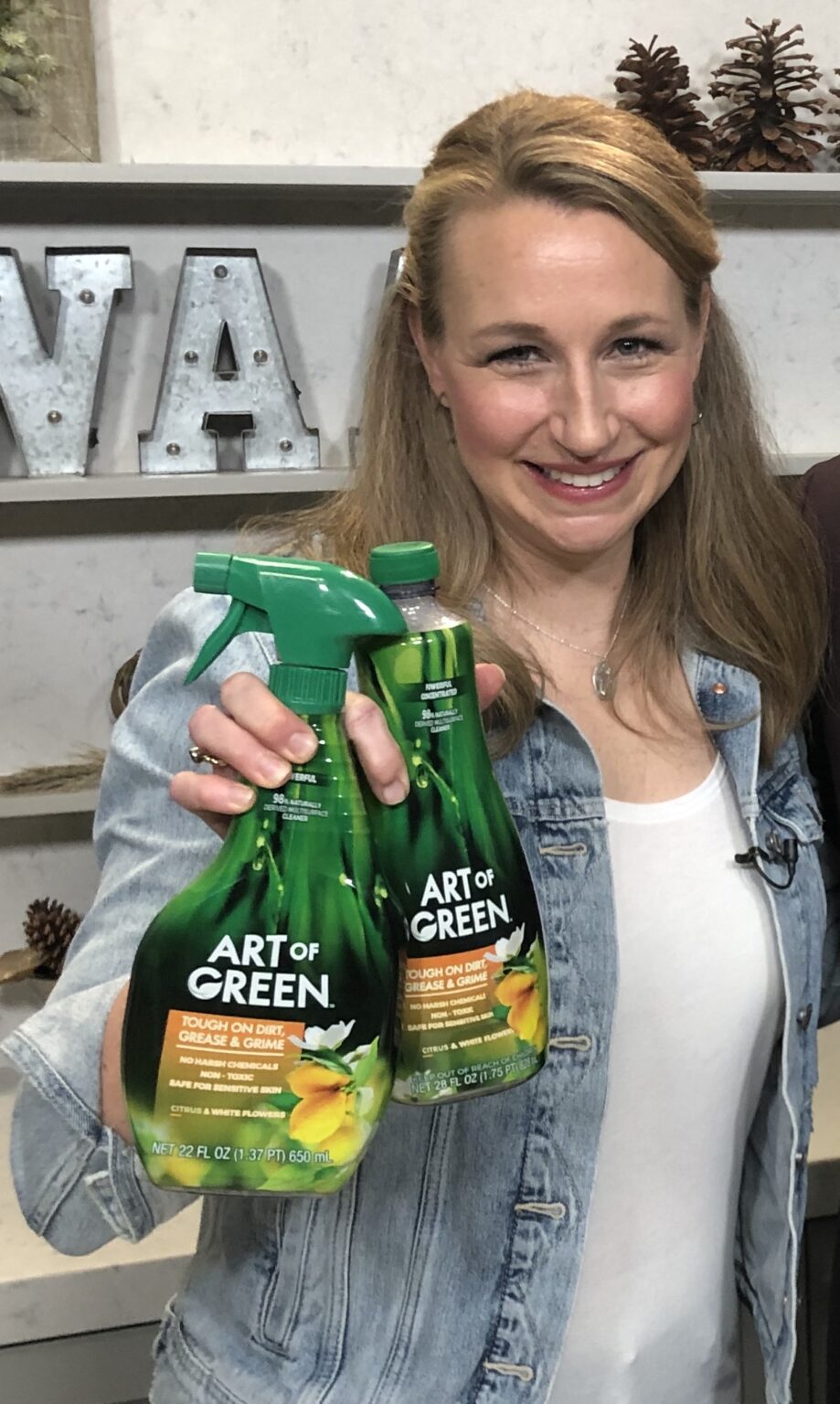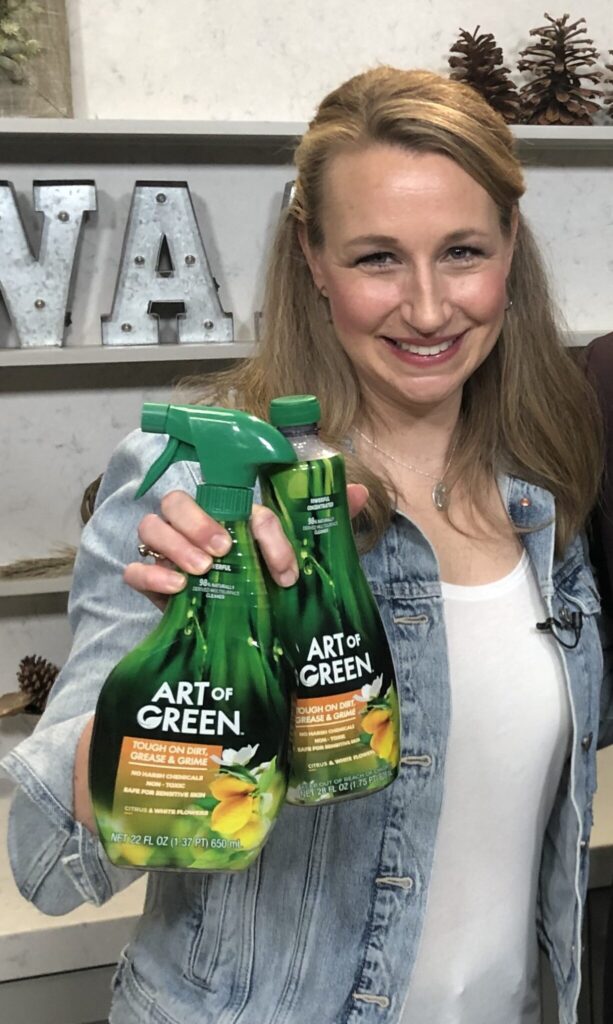 You're going to fall in love with it too.
You can find a store that carries Art of Green here.
And definitely keep an eye of out for it at HEB stores in Texas.
Go get some this week!!!!
Download this Green Spring Cleaning Printable PDF
Grab some headphones and your favorite playlist, and with your Art of Green in hand, you'll be on your way to knocking off each item on this Green Spring Cleaning Checklist!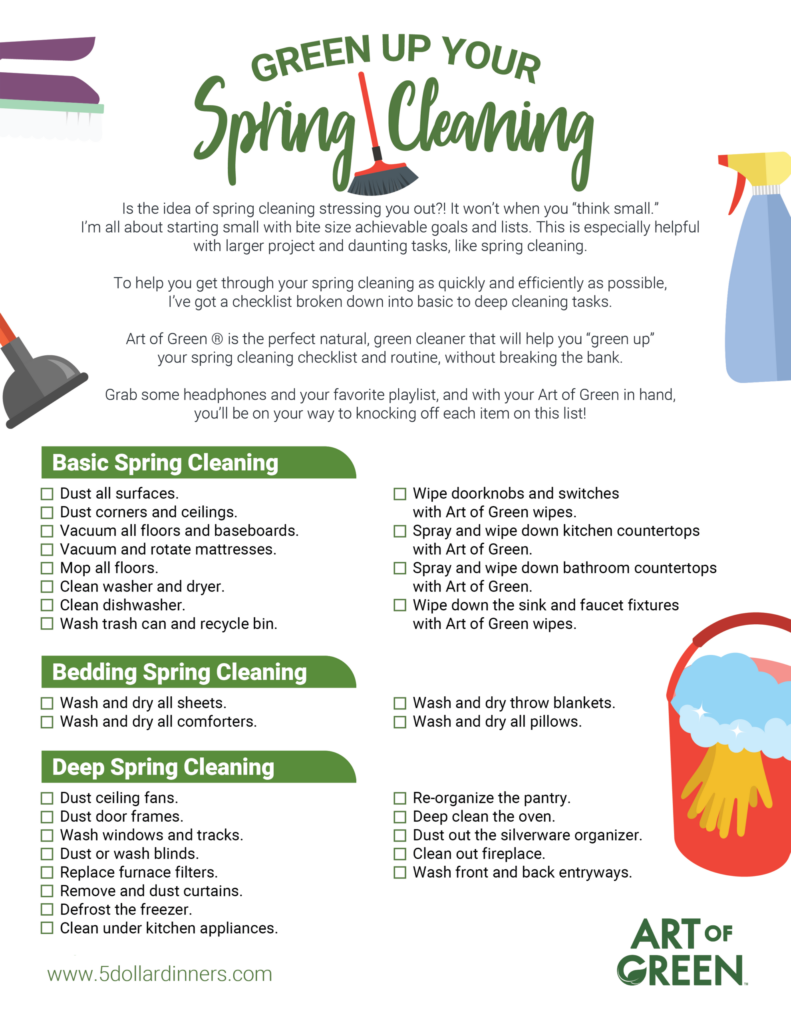 Did You Know…
Art of Green was named a 2020 Product of the Year in the green cleaning category, chosen by 40,000 consumers.*
*Winner of Green Cleaning Category. Survey of 40,000 people by Kantar. You can read the official release here.
Here we are last month in New York City, celebrating the big win!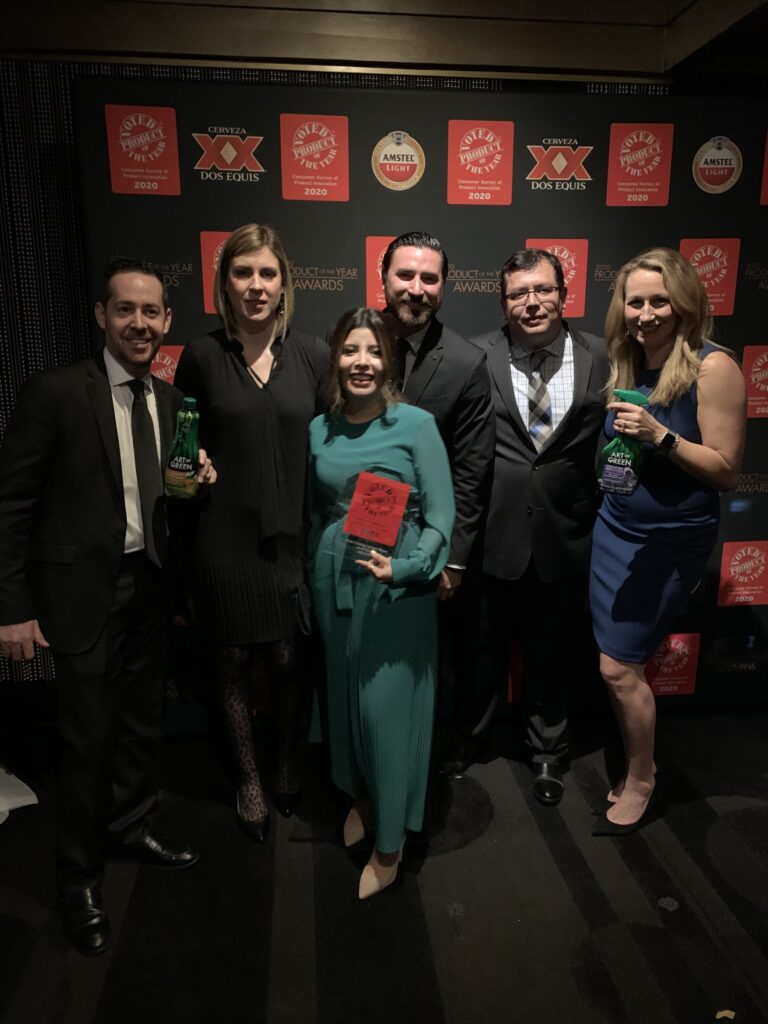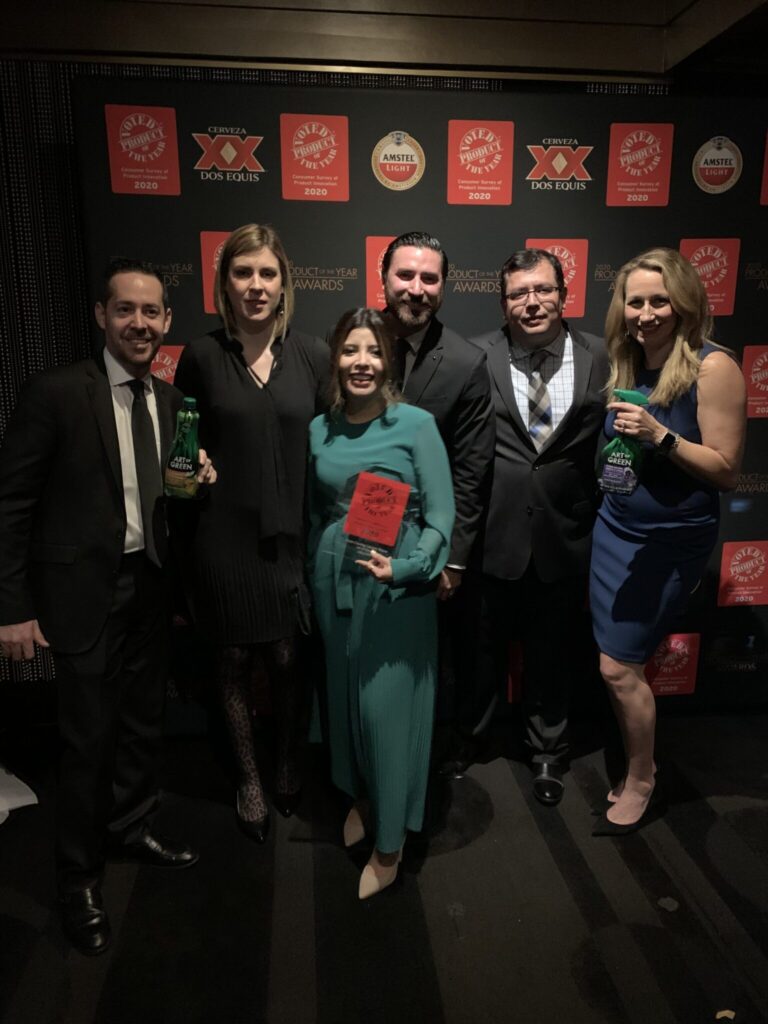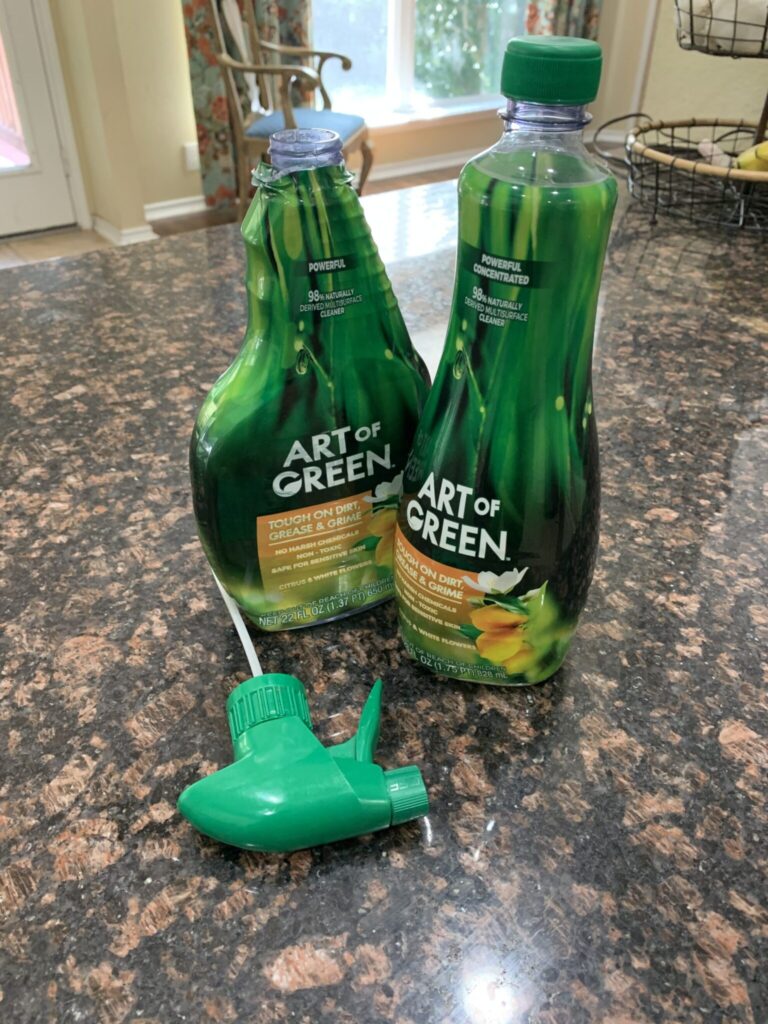 Disclaimer: This post is sponsored by Art of Green. Opinions and experience are my own.