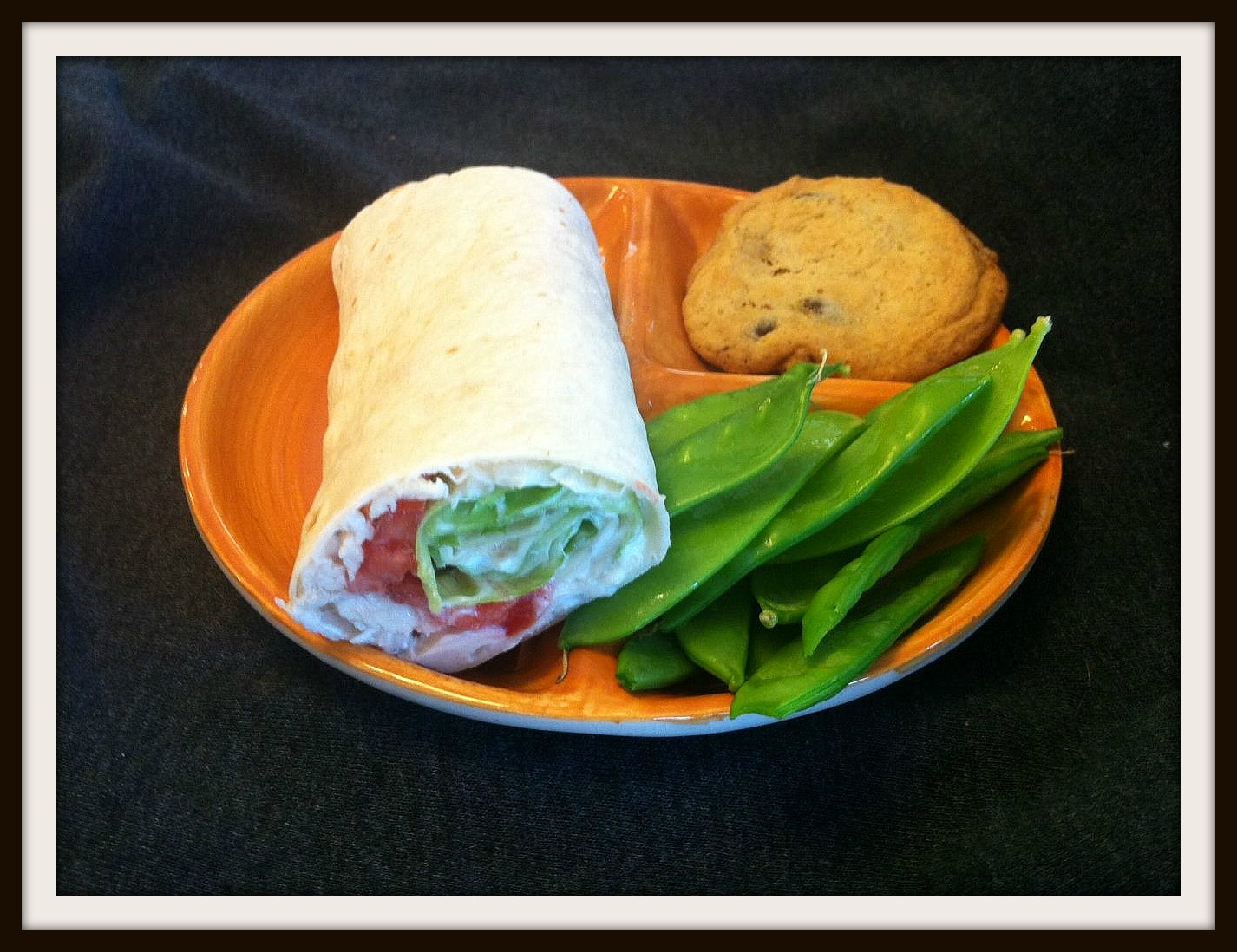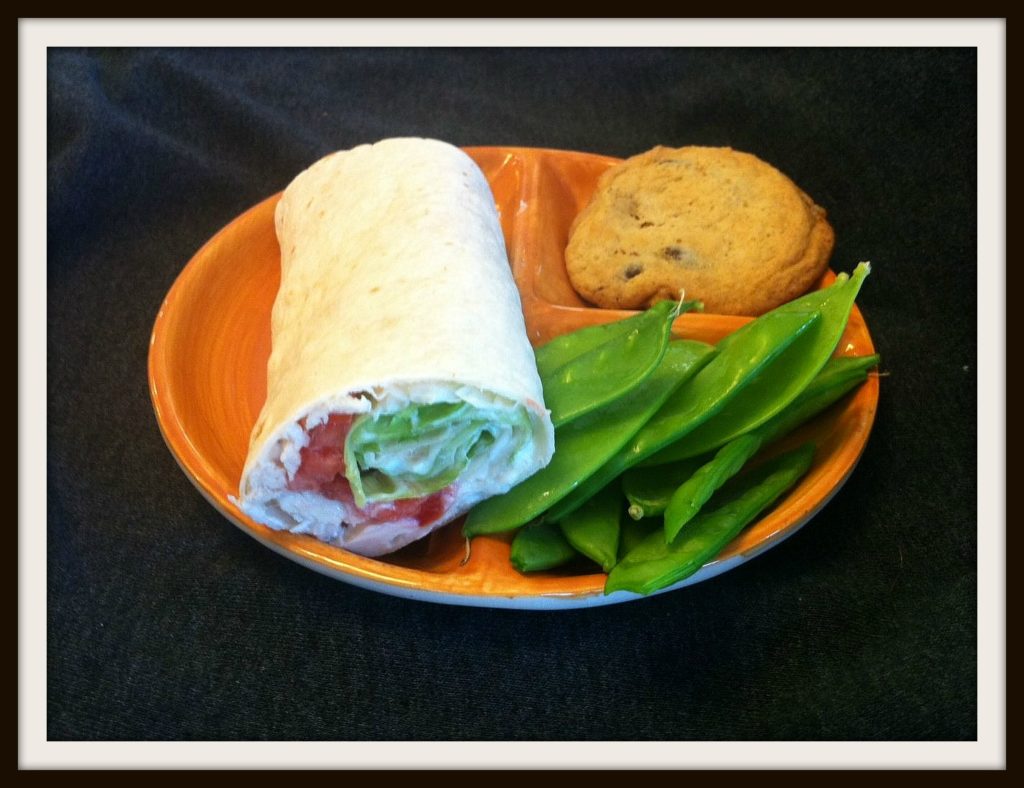 We love Greek food. I don't make it nearly as often as I'd like because it usually takes a little more effort than time allots for a regular dinner. Not to mention I usually don't have a couple of the ingredients in the pantry. This recipe however, is much faster than a normal meal and great to make when you're herding children on those busy summer evenings. I like that it's light and healthy yet really filling. One serving is half of a gyro, the only one who can eat more than that around here is my husband. I like to think that's attributed to my awesome cooking vs just a man sized appetite.
Feta cheese is a little more pricey than I like to spend, but it works nicely with this recipe because all of the other ingredients are pretty basic. But always thrifty, I try to grab some on sale or with a coupon.
With this dinner I paired the gyro with some raw sugar snap peas, and a cookie. No utensils required, which would make it great for picnics too!
Greek Gyro

Yield – 10 servings

Preparation Time –  25 minutes

Cooking Time –  0 minutes

Ingredients

1 cup (4 ounces) crumbled feta cheese

2 cups cooked, shredded chicken

Directions

In a small bowl, mix together the yogurt, feta, onion, and lemon juice for the dressing.
For each wrap, heat a tortilla in the microwave for 10 seconds covered with a damp paper towel. Spread the dressing on the tortilla to within an inch of the edge.
Layer 1/2 cup of chicken, several tomato slices, and 1/2 cup of salad greens over the dressing. Fold the sides of the tortilla toward the center, bring up the bottom to cover the filling, and roll it snugly.
Hold firmly and cut in half.

Cost $8.50