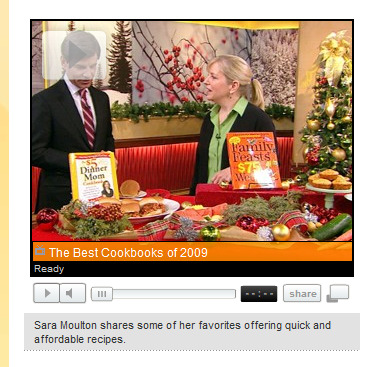 If you missed the Good Morning America segment this morning, head on over here to watch the segment on ABCNEWS.com!
If you are visiting the website for the first time after seeing the cookbook featured on GMA, WELCOME!!!  Feel free to explore!
*Please note: Above is a screenshot…not an actually video player!  Click the link to watch the video!
SQUEEEEEEEEEEE!