Have you ever wished you could make enough slow cooker dinners to last for weeks, so you can just let it cook, while you enjoy time with your family each night?
Each Meal Feeds 4 People And Costs Less Than One Family Member's Meal Out!
Let me introduce you to the…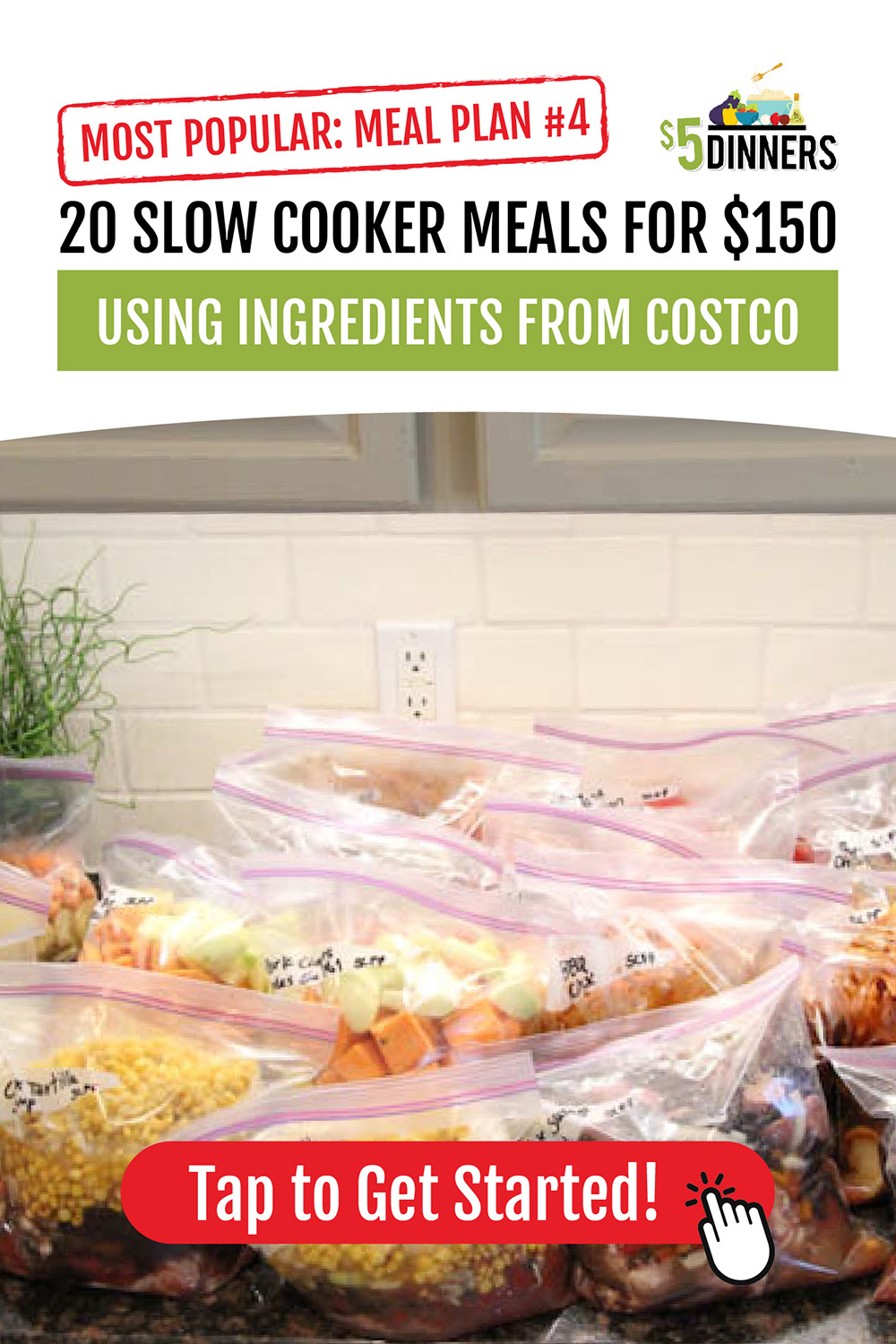 What better way to help you survive and thrive the busyness of life than with a 20 Meals for $150 plan that is made up of all "Gluten Free Slow Cooker Freezer Packs" where you can assemble EVERYTHING in less than 2 hours!!! I actually videoed the entire assembly process for you…
To prove that it takes less than 2 hours to prepare 20 meals. The videos are 1 hour and 50 minutes long…and there is several minutes of me mumbling. And maybe doing a happy dance at the end 🙂
So that you can follow along as you assemble your bags! I didn't want you to feel alone in your slow cooker freezer pack assembly efforts…I'll be right there with you in the kitchen!
Plus exclusive access to the assembly video instructions is available in the complete package, details below.
As Seen on NBC's Today Show
Bringing $5 Dinners to the world has been so much fun and one of the highlights was being on the Today Show last year. The best part has been the reaction from people who have told me how much time and money I helped them save. It's why I continue to work hard to bring you great recipes and fantastic meal plans!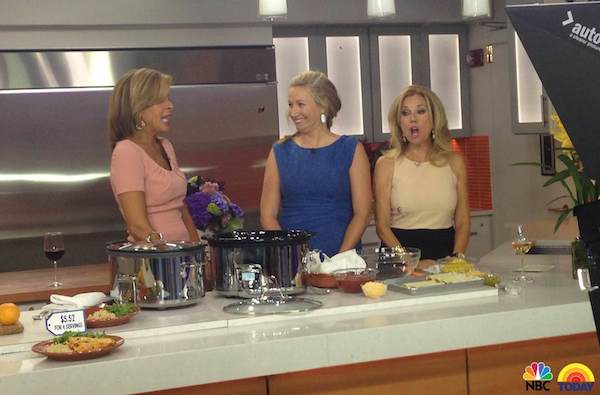 I'm often asked about my slow cooker…I use the 6-quart E-lume from Crockpot!
OH…and BTW…this plan is also GLUTEN FREE! 🙂
Let's get to it, shall we?!?

<
Slow Cooker Freezer Plan Ingredients & Price List
Meats
1 6 pack boneless, skinless chicken breasts, about 6 lbs. (12 total breasts) – $20.99
1 6 pack boneless, skinless chicken thighs, about 6 lbs. – $21.31
1 15 ct chicken apple sausage – $13.99
1 package stew beef, about 4 lbs. – $15.04
1 package pork chops, 8 count – $15.44
Produce
1 8 lb. bag white onions – $6.59
1 6 pack peppers, multi color – $6.49
1 5 lb. bag baby carrots – $5.49
1 8 lb. bags sweet potatoes – $5.99
1 15 lb. bag gold potatoes $7.99
1 5.5 lb. tray of apples – $7.59
1 24 oz. box of sliced mushrooms (optional) – $3.69
Freezer/Pantry Staples
1 5 lb. bag frozen corn – $5.99
1 12 pack of chicken broth, 16 oz. each – $9.99
8 pack diced tomatoes, 15 oz cans – $6.29
8 pack black beans, 15 oz cans – $6.79
2 pack BBQ sauce – $5.99
Total – $161.96
Leftovers
BBQ sauce, 1 + ½ bottle – $4 worth
4 cans black beans – $3.39 worth
Frozen corn – $3 worth
6 boxes of broth – $5 worth
about 4-5 lbs. potatoes – $2.67 worth
2 onions – $1.50 worth
= $19.56
Estimated Cost After Leftovers $142.40
(with a few dollars left to get the coconut milk & rosemary from the grocery store!) You will also need 20 Gallon Size Freezer baggies, or other plastic containers or baggies.

Recipe List
Each pack in this plan is DOUBLED. So these 10 meals make 20 packs total! Each pack serves a family of 4. Larger families or families with bottomless pits (also known as teenage boys!) can double or use 2 packs for 1 meal!
Slow Cooker Chicken with Apples & Rosemary
Slow Cooker Pork Chops with Apples & Sweet Potatoes
Slow Cooker Sweet Potato Chicken Curry
Slow Cooker Italian Chicken
Slow Cooker BBQ Chicken & Potatoes
Slow Cooker Sausage, Peppers, Onions
Slow Cooker Italian Stew Roast
Slow Cooker Chicken Tortilla Soup
Slow Cooker Chicken & Sausage Stew
Did you know that I've developed a super cool software that will allow you to create your own Costco plans?!? Click to learn more!

Before you go….
If you have issues with the download, PLEASE EMAIL ME! I'll be able to help you out!

Disclaimer: I have no formal relationship with Costco and am not paid by them to share these plans. I created these plans to help myself (and you!) spend less money at Costco, while using up all the bulk ingredients without them going to waste. Hope they help your family as much as they help our family!