It's creamy… it's sweet… it's zesty. It's Glazed Lemon Bread!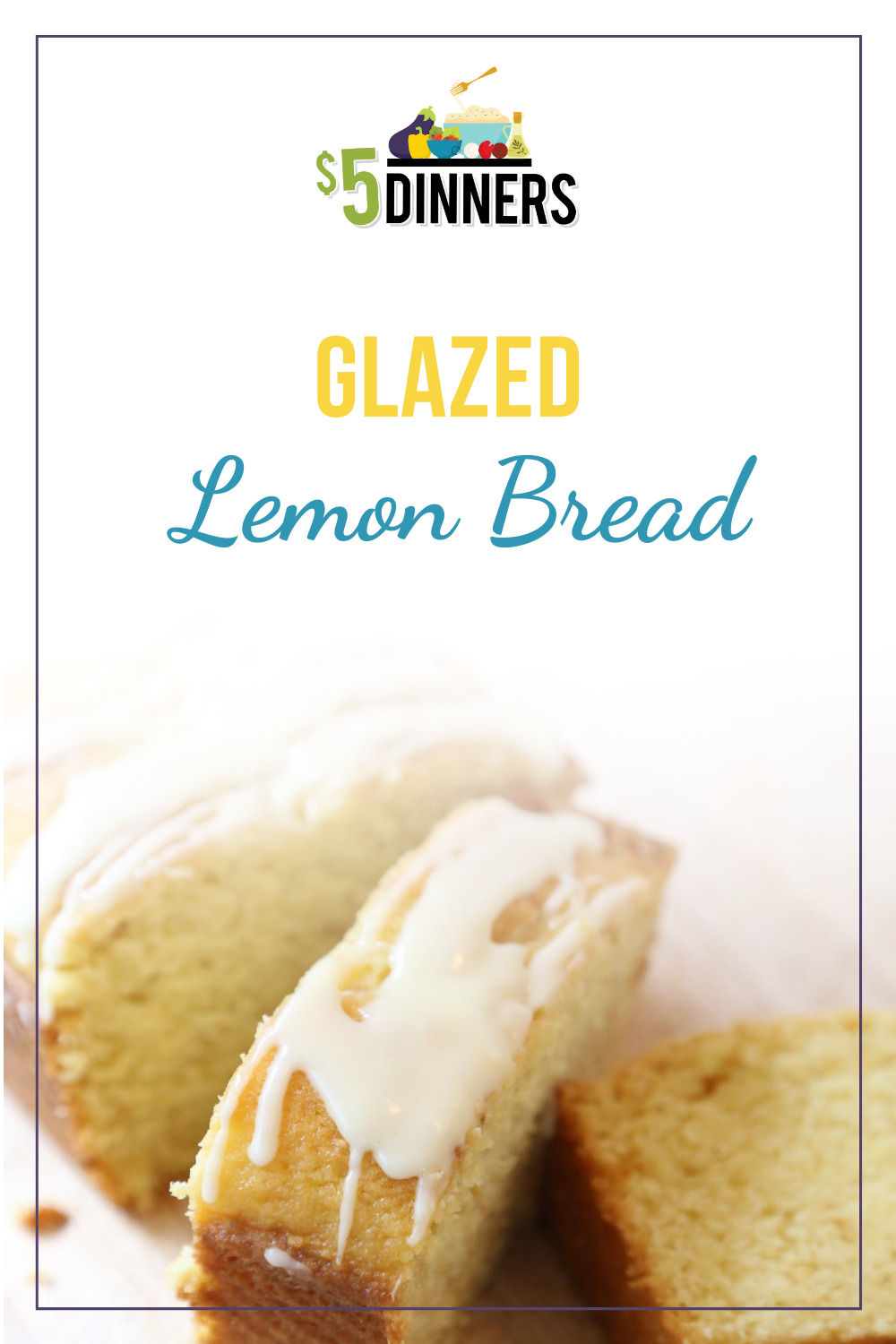 Oh boy. This Glazed Lemon Bread is SO GOOD.
The lemon flavor just makes it taste so fresh and exciting.
It also has the perfect amount of sweet, which is when it's sweet but not too sweet.
Also, let's face it. The glaze delicately drizzled over the top takes it up a notch. It looks fancy.
Like maybe it was baked to perfection in a quaint, cute little coffee shop.
This bread makes for a great snack or dessert, and also goes nicely in a lunchbox. If we ever get to use those again 😉
And since it's so fancy looking, you could bake it and wrap it up as a gift!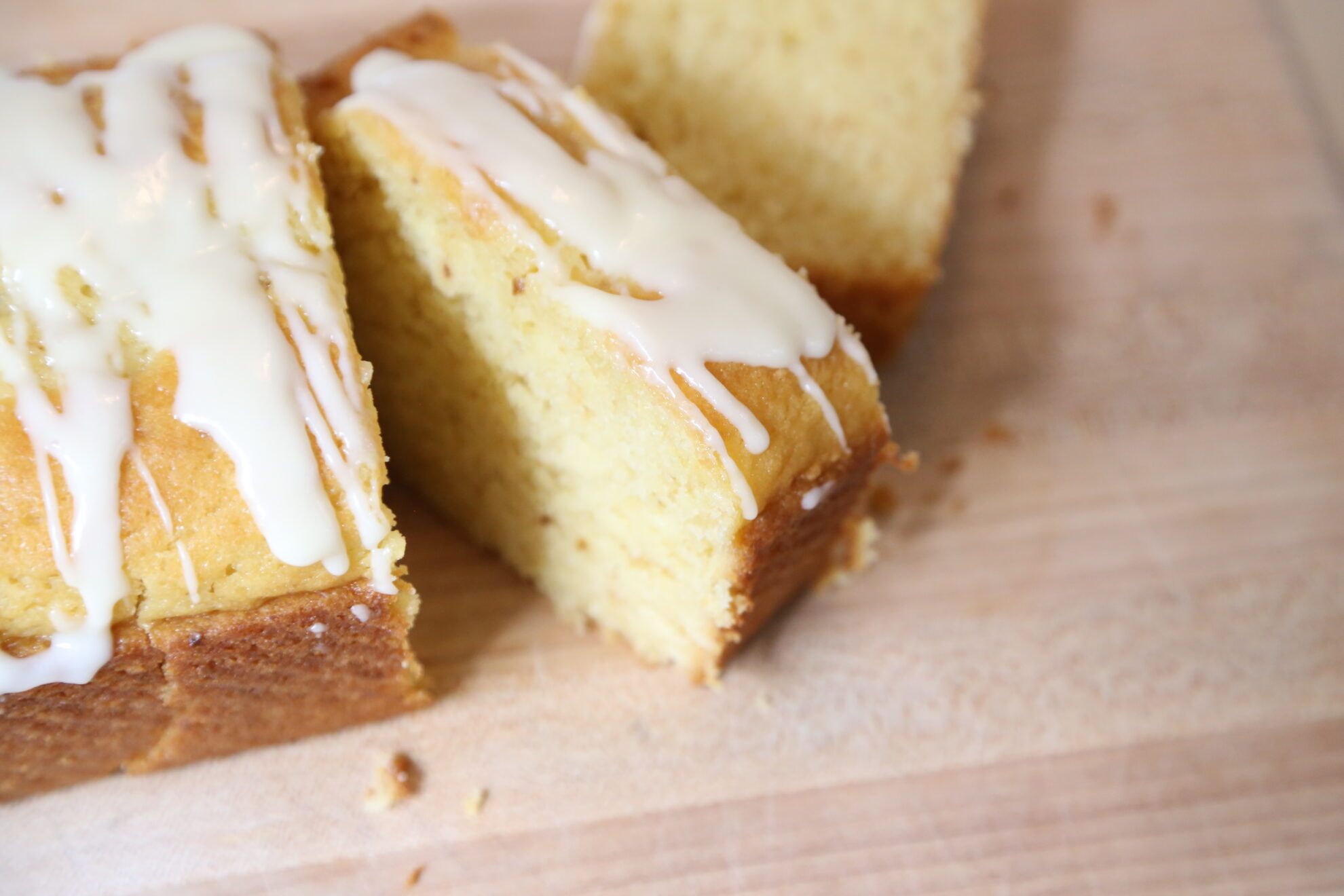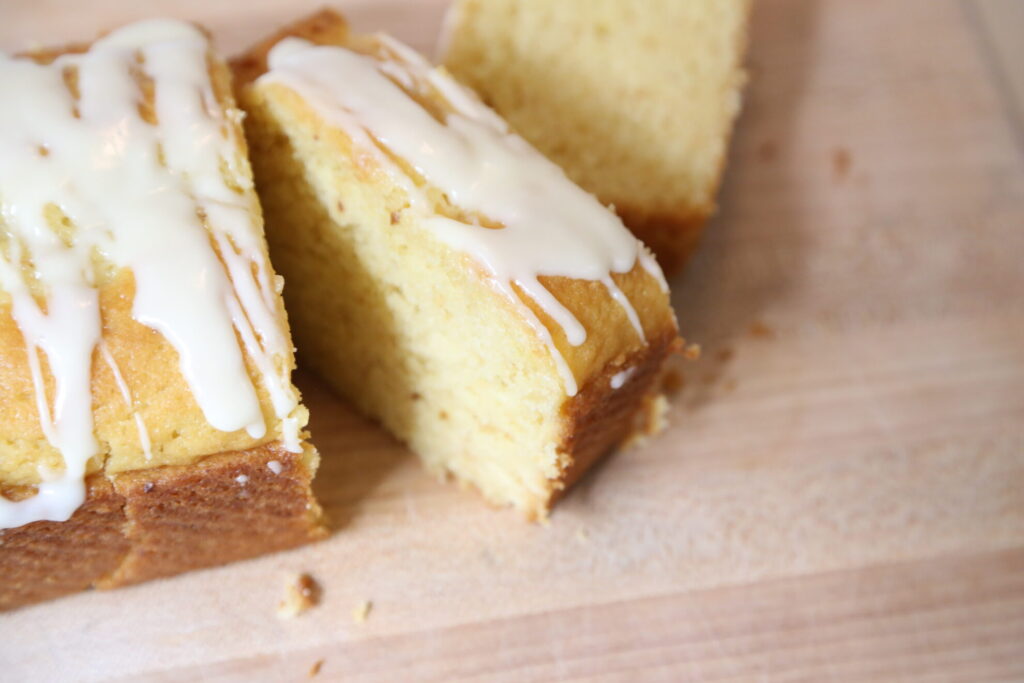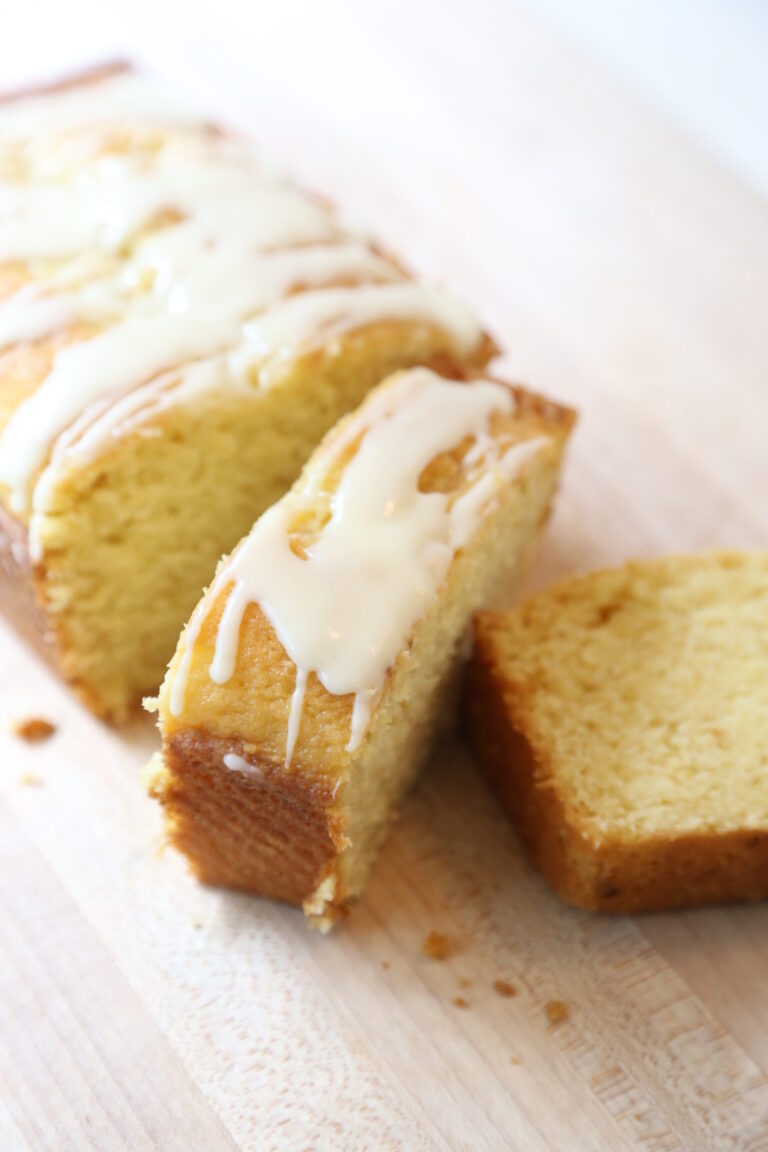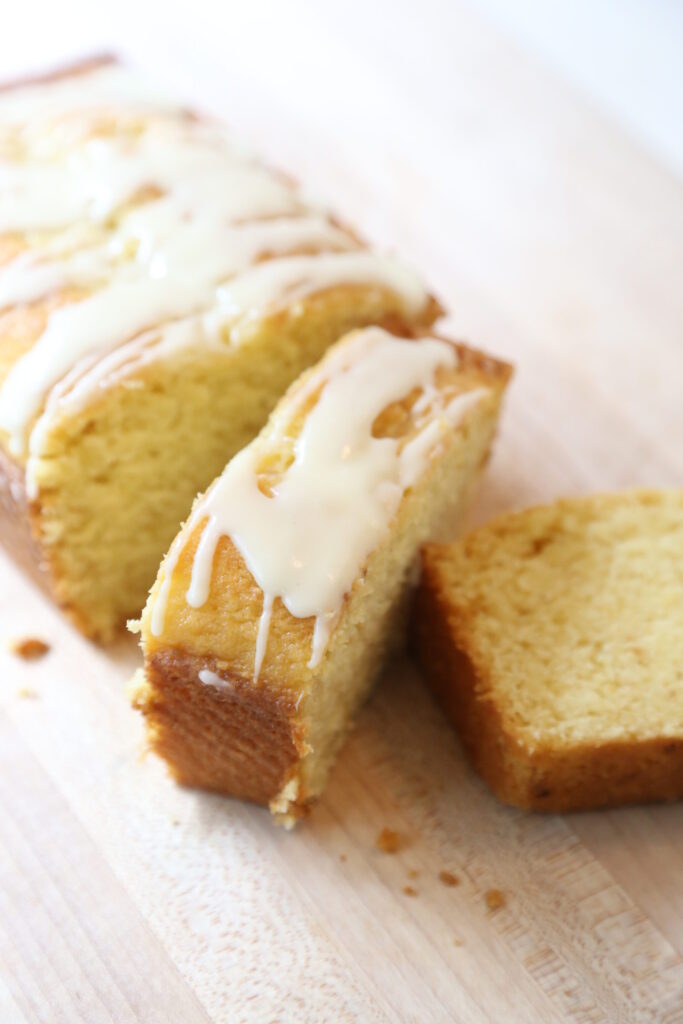 This bread makes for a great snack or dessert, and also goes nicely in a lunchbox.
Ingredients
1/2

cup

butter

softened

1

cup

white sugar

2

eggs

3

Tbsp

lemon juice

1

Tbsp

lemon zest

1

cup

sour cream

1

tsp

vanilla

1 3/4

cups

flour

2

tsp

baking powder

1/2

tsp

salt
Lemon Glaze
3/4

cup

powdered sugar

2

Tbsp

lemon juice
Instructions
Preheat oven to 350 F. Lightly grease a 9x5-inch loaf pan with non-stick cooking spray.

In a large bowl, cream the butter and sugar together. Mix in the eggs, lemon juice, lemon zest, sour cream, and vanilla.

In a separate bowl, whisk together the flour, baking powder, and salt. Gently stir these dry ingredients into the other bowl and form into batter. Pour into the greased loaf pan.

Bake in the preheated oven for 45 to 50 minutes, or until toothpick comes out clean in the center. Set to cool on cooling rack.

GLAZE: While the lemon bread is cooling, mix up the glaze in a small bowl. Add the powdered sugar and fork and stir to combine. Add a touch more powdered sugar or drops of lemon juice to reach desired glaze consistency. Drizzle over the warm bread.

Serve Glazed Lemon Bread warm.