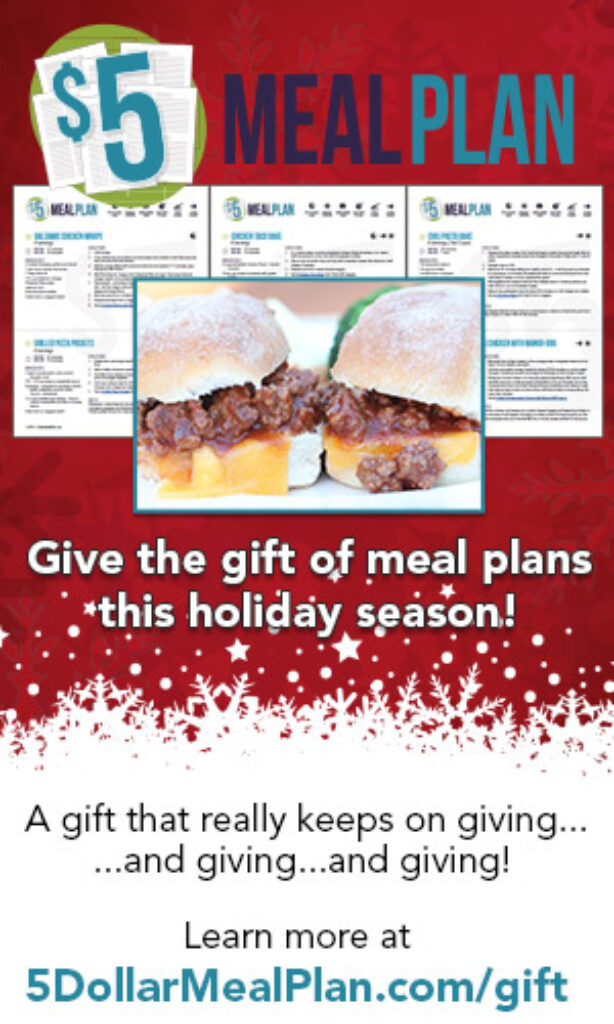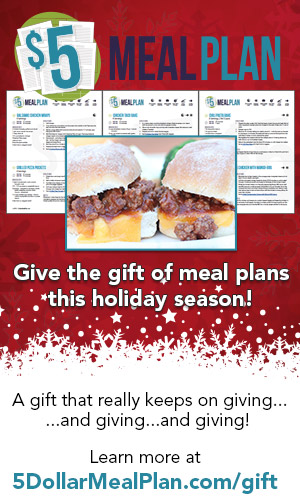 If you're looking for the perfect 'gift that keeps on giving,' look no further! You'll find it right here!
Give the gift of meal plans, delivered to your aunt, cousin, friend, each and every week…right into their inbox!
Our budget friendly, healthy meal plans are the perfect gift for anyone you know who doesn't like the process of meal planning, doesn't like to worry about what's for dinner, or is just too busy to even think about pulling together a meal plan and shopping list. We'll do all the heavy lifting for them (and you!) and help them ride off into the 'dinner is ready sunset!'
Couple things to note:
The gifting option for $5 Meal Plan is only available to free trial members and subscribing members.
Payment can be made with paypal or credit card.
You can gift the 6 month or annual subscriptions.
Head on over to 5DollarMealPlan.com/gift to get gifts lined up for your family and friends who desperately need help in the meal planning realm!