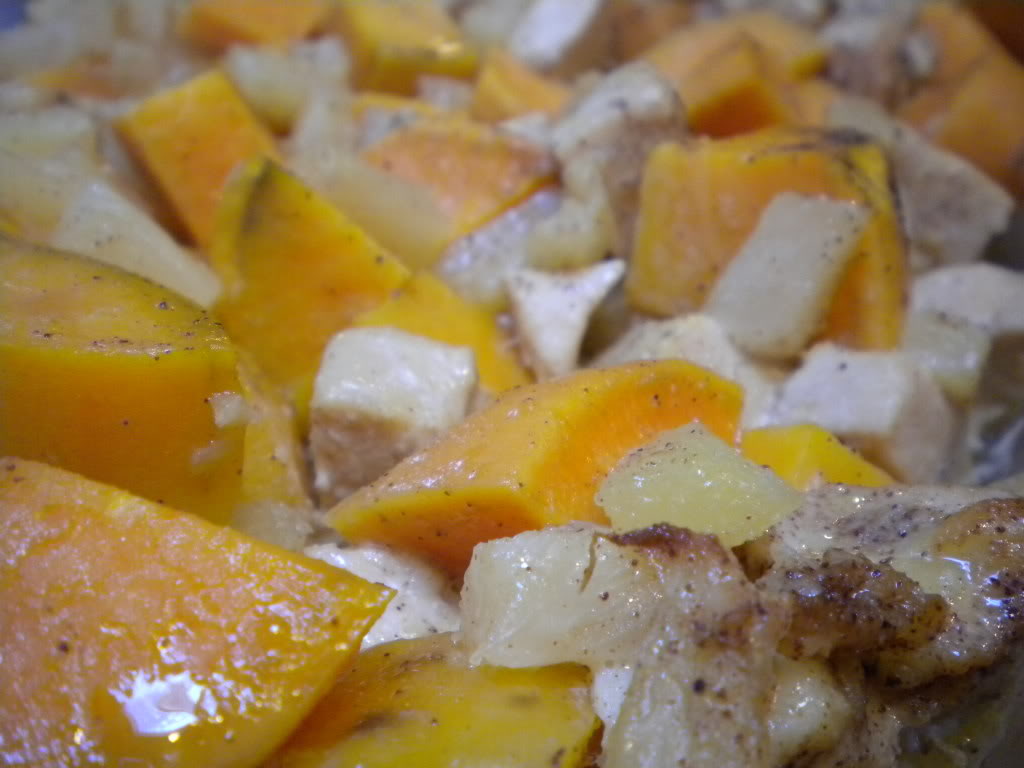 With the chicken breast and sweet potatoes on sale, there was no doubt this dish would come in under $5!
It made a whole 9×13 pan with lots of leftovers!!!
Chicken on sale - check! Sweet potato on sale - check! Make this!!
Ingredients
2

large

boneless skinless chicken breasts

2

large

sweet potatoes

15

oz.

can of pineapple pieces

2

tsp

extra virgin olive oil

1

tsp

ground ginger

1

tsp

garlic powder

1

tsp

ground cinnamon

Salt and pepper, to taste

2

cups

brown rice

side dish
Instructions
Preheat oven to 350 F.

Dice chicken breasts into 1/2 - 1 inch cubes. Helpful Hint: It's easiest to cut chicken breasts while they are still partially frozen. I usually thaw mine about 75% of the way, making it much easier to cut. Cutting them while still completely frozen is really tough on the fingers. I don't recommend that!

Peel sweet potatoes and cut into 1 inch cubes.

Drain pineapple juice, reserving about 1/2 cup to use when cooking the rice.

In large bowl, toss diced chicken breast, sweet potato pieces and pineapple piece. Add extra virgin olive oil, ground ginger, garlic powder, ground cinnamon and salt and pepper. Toss well. Transfer mixture to 9x13 baking dish.