Happy, happy new year!
We are kicking things right off in 2018! The 2018 Grocery Savings Workshop begins today…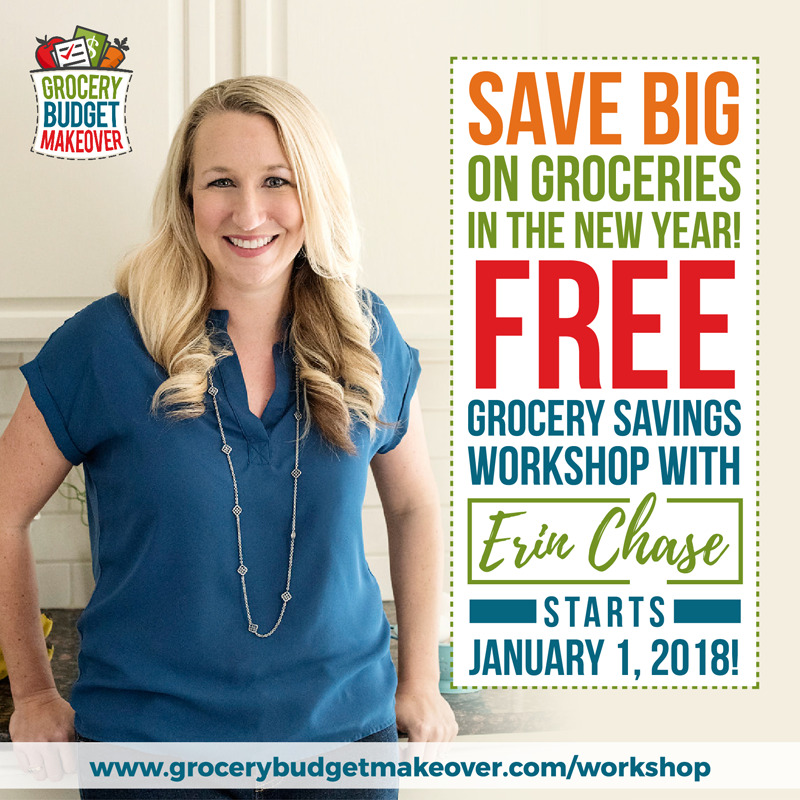 3 reasons you won't want to miss this workshop…
1. We do grocery savings differently. Quick-fix resolutions that don't actually help you. It's time to make some lasting changes to the way you shop for groceries. And those changes  >>> saving big $$$!
2. If you need some extra motivation in this new year season, I've got you covered. This free grocery savings workshop will give you a swift kick in the rear, if you're feeling unmotivated or unsure on how to save on groceries.
3. You'll be challenged and inspired. You just will. 🙂
Ready to start the workshop with me? It's FREE and you can sign up here.
I'll "see" you inside the workshop!
xo
Erin
P.S. We're getting some questions, so I thought I'd answer them for ya!
Registration for the Winter 2018 Class of the Grocery Budget Makeover is Open – you can learn more and get signed up here!