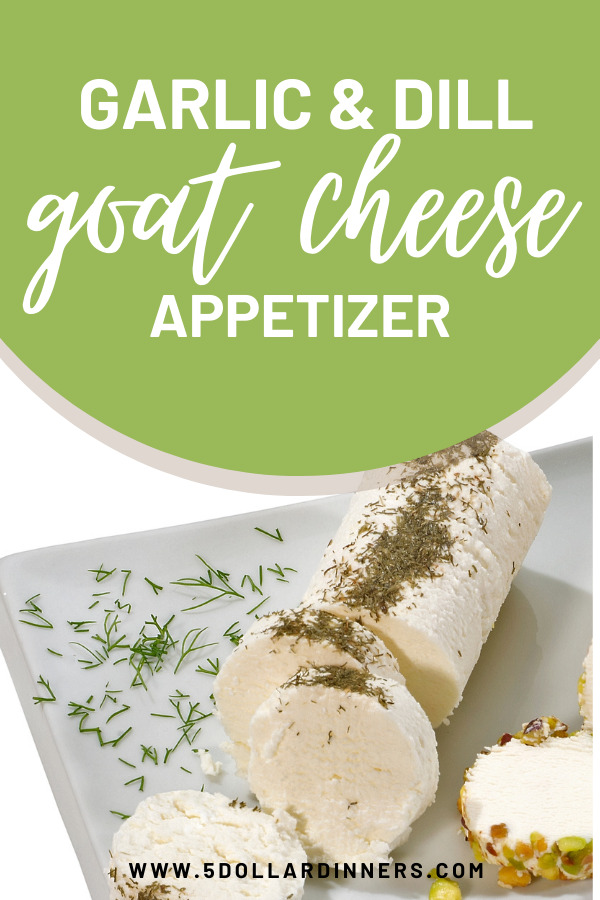 Here's a super fast and delicious appetizer that will please everyone at your office holiday party, neighborhood potluck, or family gathering.
It takes 3 minutes to put together…and might be polished off in 3 minutes too.
I made this for Thanksgiving for our family gathering and it was GONE. The kids kept coming back for more – I love when they try and like new foods. (Especially ones with "green stuff" on the outside.)
This literally takes 3 minutes to put together – you open the goat cheese, you spread out some minced garlic, you chop the dill (use knife, scissors or pizza wheel!). Then you roll and press the goat cheese into the garlic, then the chopped dill and VOILA.
Goat cheese is super soft and will spread easily onto crackers. Set it onto a plate with some crackers and a spreading knife and watch as everyone enjoys it!
If you're making this for a party in your home or at a neighbors house, I would make it and serve it immediately. If you need to transport it to an office party, wrap it in some plastic wrap so it holds together and then set it out onto the serving plate.
I talk about that and share other tips in this FB live video….you can see just how easy this is!!!
So easy and so delicious! Perfect for your next gathering!
Ingredients
2

4 oz. goat cheese rolls

4

tsp

minced garlic

1

packet fresh dill, chopped

Salt and pepper, optional

Crackers for serving
Instructions
Chop the dill and spread out the minced garlic onto the cutting board.

Roll and press the goat cheese rolls into the garlic, then into the chopped dill. Coating all sides.

Serve Goat Cheese with Garlic and Dill on a serving plate with crackers and spreading knife.

Enjoy this simple and delicious holiday appetizer.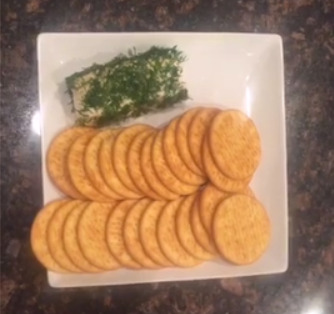 (Sorry about the photo grab from the FB live video, it's all I've got!)