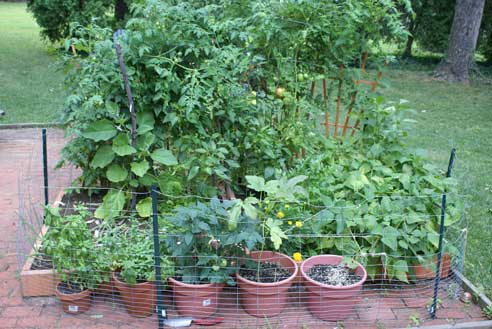 I love spending time outside.
I love spending time in the garden.
I love getting dirt under my fingernails.  Somehow it's therapeutic.
I love growing food.
I love feeding my family food that I've grown in the backyard.
I love that my kiddos get to watch the garden grow, and will ask during dinner if "this food came from the garden."
Makes my heart smile.
Around here, we're in to Square Foot Gardening.  And do some container gardening as well.  I love cooking with food from the garden…and being creative with what we've grown!
Also, I've introduced the Grow. Eat. Save. feature here on $5 Dinners.  Head on over and learn more about Grow. Eat. Save. and check out the schedule for this summer.
The photo above is my garden in its fullest glory in 2009.  And below a few of the many gems that we harvested.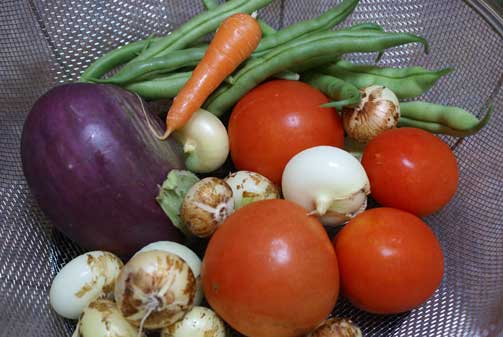 Happy Growing, Eating and Saving with your Garden!