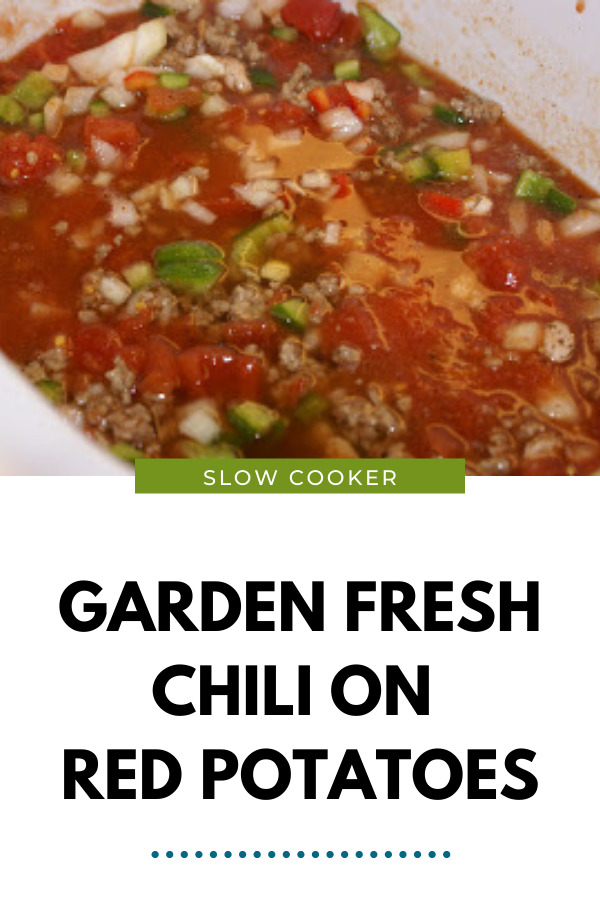 A perfect hearty meal to warm my tummy, just before an hour of "begging" in our neighborhood!
Yesterday I was blessed by our farmer's market! Today is busy, perfect for another crockpot creation! This afternoon I will be at my son's fall party at the preschool. And tonight is "Beggar's Night"…apparently the PC term for Trick or Treating! Not sure why it's called beggar's night, or why it's not happening ON Halloween. I'm told it's because of high school football this year. I'd buy that if we were in TX where high school football players are gods and games are NOT to be missed. At any cost. But in OH? I'm really not buying it! So when we go trick or treating, RDC will be a doctor, just like his "Tia".
So here's the chili, with the free peppers, that will go on top of roasted red potatoes later tonight!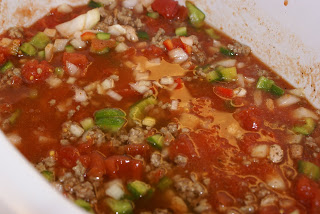 Ingredients
3/4

lb

ground beef, cooked

1

cup

dried beans

2

cups

water

1

onion, chopped

1

green pepper

1

red pepper

1

Can diced tomatoes

1

Can tomato sauce

1

Tbsp

chili powder

1

tsp

garlic powder

Salt and pepper, to taste

6

Red Potatoes

Olive oil, drizzles

1

cup

shredded cheese
Instructions
Place all ingredients in slow cooker, except for the red potatoes and cheese. Cook on high 8-10 hours.

Drizzle olive oil over potatoes. Season with salt and pepper. Roast in oven for 30-45 minutes, depending on their size.

Remove, slice open and pour the chili on top!

Serve Garden Fresh Chili on Red Potatoes topped with cheese.