NEW Gain Ultra Flings are perfect for your large loads of smelly laundry, and we have the 4-1-1 on some super sweet coupon savings below!
The dirty laundry piles are NEVER ENDING. And these piles have changed recently. Now we have…More wet swimsuits. And wet clothes. (Because running through the sprinklers is just more fun in your clothes…I guess.) And that special summer sweaty smell. All combined and the loads are larger and more frequent.
But I'm not worried because Gain Ultra Flings is here to help with your biggest, smelliest laundry loads! It only takes one Ultra Fling pac to transform a large load of linens into the dreamiest place in your home. With 2x the OXI Boost and Febreze than original Gain Flings, Gain Ultra Flings can tackle your toughest and stinkiest laundry!
(Take that summer sweat smell!)

About Gain Ultra Flings
Here's what you need to know about these new Gain Ultra Fling pacs…
They easily tackle your toughest and stinkiest laundry with the double OXI Boost and Febreze
Designed for large loads so you just need one Fling pac
Better cleaning and freshness power than liquid detergents (when compared to Gain liquid detergent)
Dissolves completely in both cold and hot water cycles
Works in all washing machines – both HE and non-HE (I've been using them in my non-HE pictured above!)
Why I Love Gain Ultra Flings
The summer stink of my 4 boys is the perfect match for the new Gain Ultra Flings.
Not gonna lie, I kinda had my doubts…But boy oh boy oh boy oh boy oh boy – it has handled the laundry for all these boys with flying colors! (And a lovely scent too!)
Plus, the frugal, grocery savings nerd in me is LOVING the coupon they have available. Scroll down to get yours printed!

Print $2/1 Gain Ultra Flings Coupon
Tap the links below to print your Gain Ultra Flings coupon. You can use the coupon at retailers like Walmart, Target, Walgreens and CVS, or wherever Gain Ultra Flings are sold.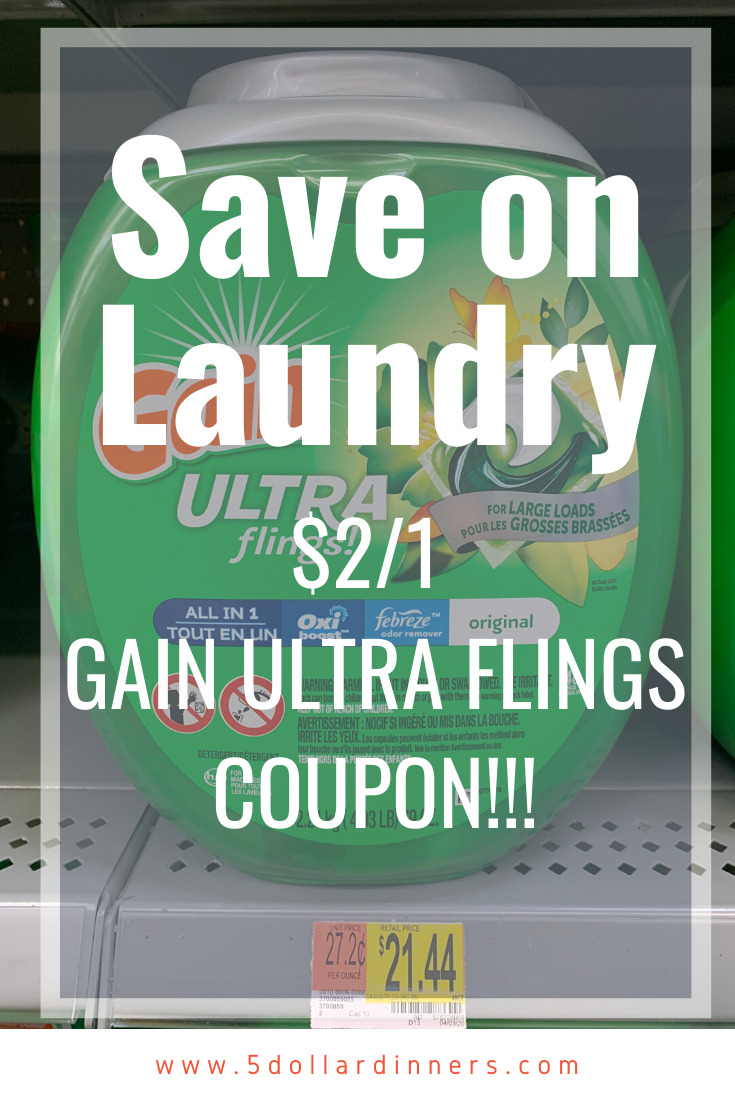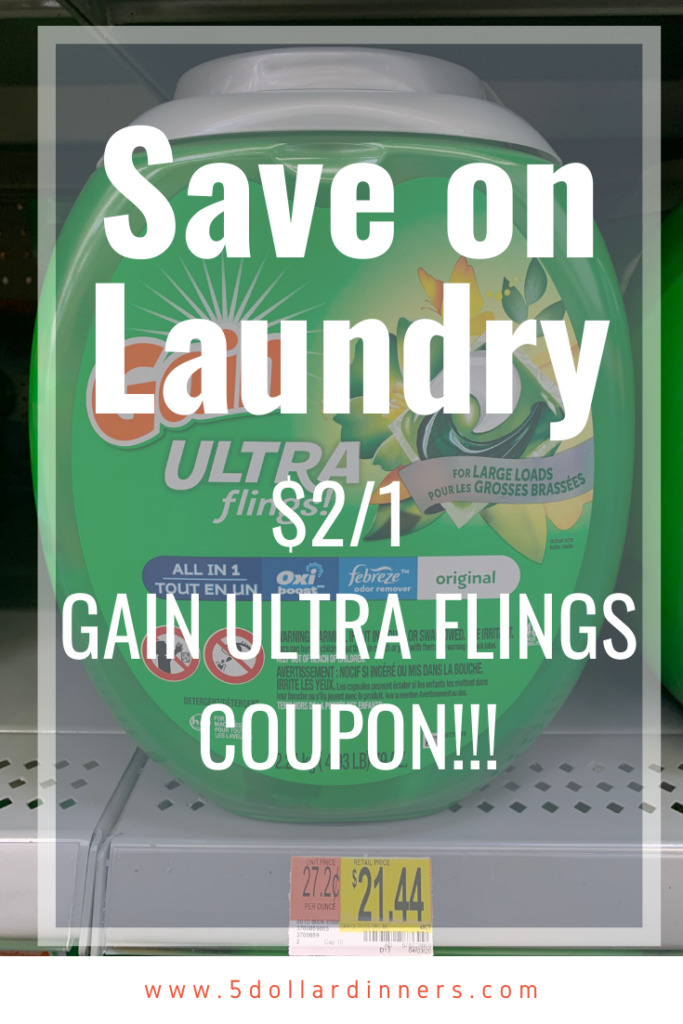 Disclaimer: This is a sponsored post. Reviews and opinions are my own. Coupon savings are for you!