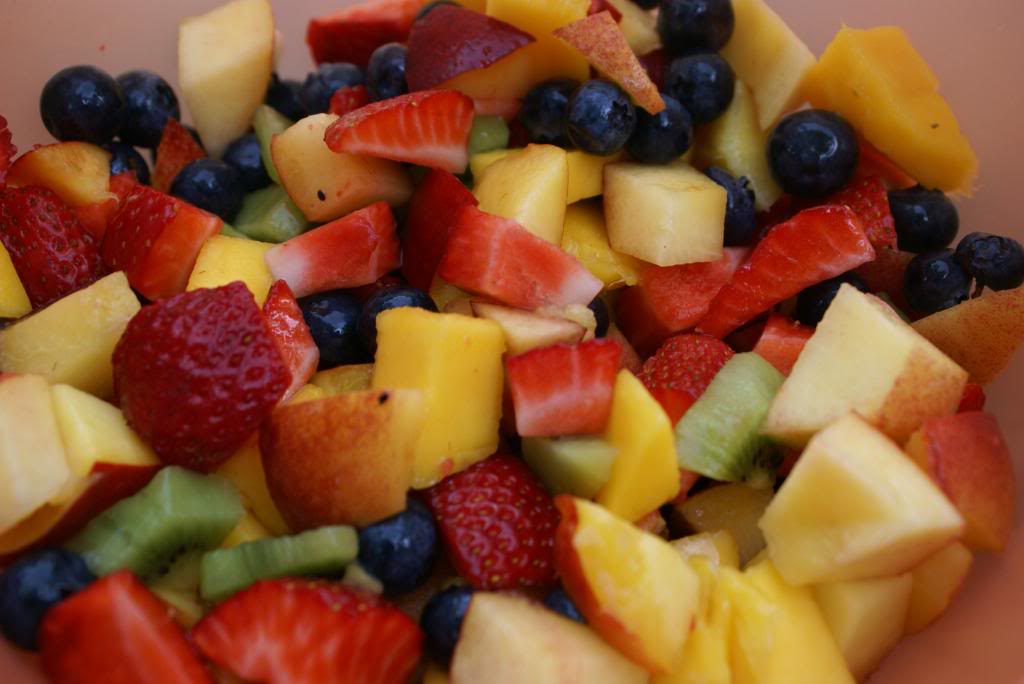 These days I'm trying to cut as many corners as I can without sacrificing the quality and healthiness factor of our food.  I've decided to make a fruit salad twice a week with the different fruits that I find on sale each week in the produce department.  I find myself cutting up a different piece of fruit every day for lunch and another for a snack.  Not really the most efficient use of my time.  So I thought, let's do all the cutting at once (or twice) and make up a fruit salad.
This week's salad includes blueberries, strawberries, mango, kiwi, peaches, nectarines and watermelon.  I simply cut up about half of what I buy and toss it all together.  The other half stays fresh in its own skin until a few days later when I cut up round 2 for the week.  Because the fruit is "ready" and "convenient," we are eating more of it.
I plan to continue this throughout the summer while the fruit prices are so low.  I'll just get enough of the fruits that are on sale each week, and we'll have a healthy, quick and inexpensive snacks all summer long!