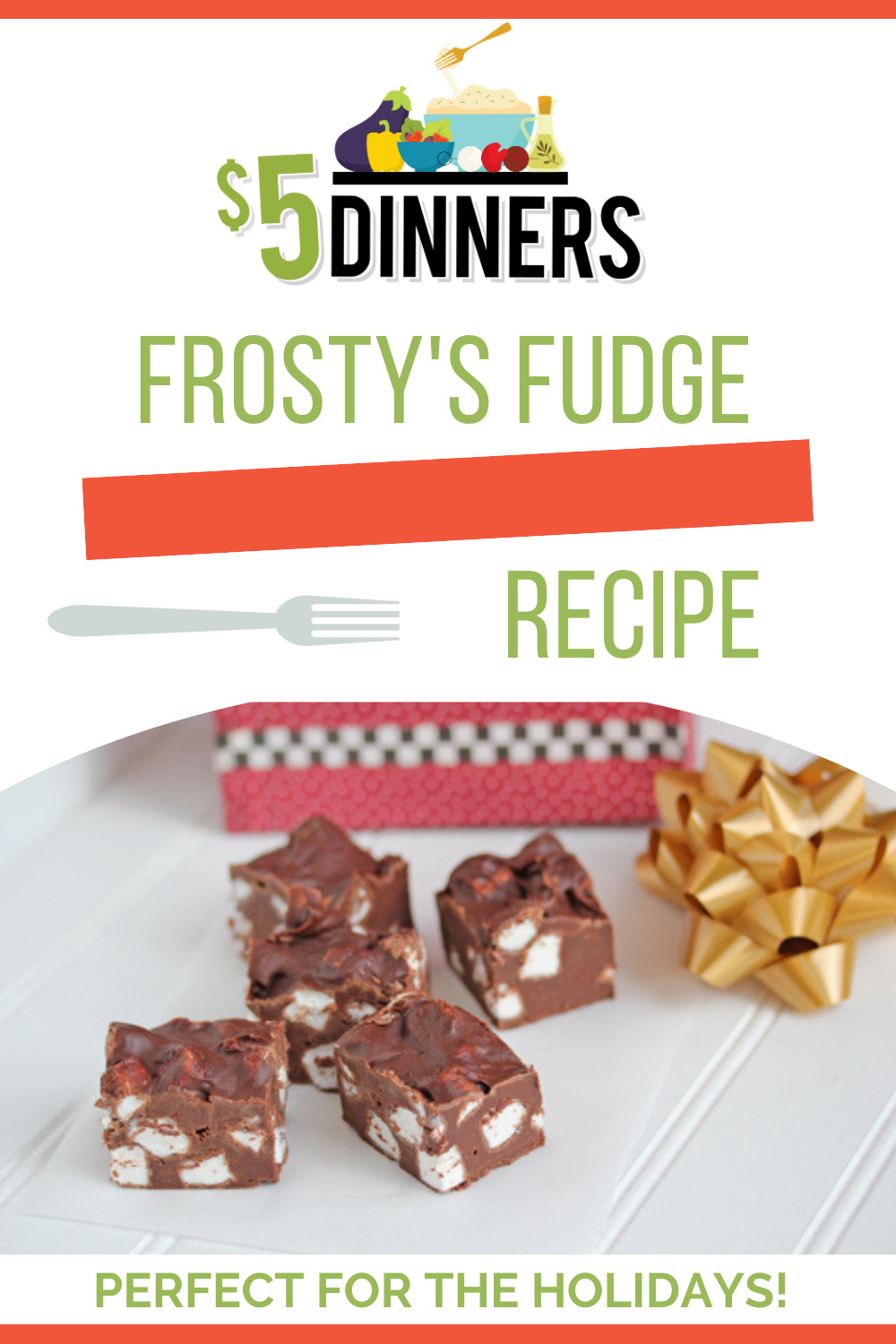 I sent a batch of this amazing fudge to my husband's office a few weeks back. It was cleared out before lunch!
Fudge. Oh, fudge. Fudge is the perfect holiday sweet – rich, warm, cozy and soothing. As long as you can keep yourself from having too many squares and avoid a tummy ache, fudge is a delightful holiday treat.
If you are the recipient of several boxes of fudge and you don't want to eat it all during the holidays, you can toss it in the freezer and enjoy an indulgent snack in the New Year.
Fudge is very simple to package for transporting. I recommend placing it on wax paper and adding some decorative tissue paper around the sides so that the fudge doesn't get stuck on the tissue paper. It travels well in Ziploc® Brand containers with sealable lids, or even in Ziploc® Brand bags. Another idea is to drop fudge squares into a round chip can, then wrap with decorative wrapping paper.
A delightful holiday recipe!
Ingredients
14

oz

sweetened condensed milk

1/8

tsp

salt

3

cups

semi sweet chocolate chips

2

Tbsp

butter

1

tsp

vanilla extract

2

cups

mini marshmallows
Instructions
Pour the milk into a large saucepan and turn on low heat.

Sprinkle in the salt, then add the chocolate chips.

Stir continuously, allowing the chocolate chips to melt into the mixture.

Remove from heat.

Quickly stir in the butter until its completely melted, and then stir in the vanilla.

Fold in the marshmallows with a rubber spatula, making sure they are completely covered with the chocolate.

Line a square baking pan with wax paper or foil extending over the edges.

Spread the mixture into the prepared pan.

Place the fudge into the refrigerator two hours or until firm.

Remove the fudge by using the wax paper edges.

Cut the fudge into bite size servings.

Serve or wrap for gifting.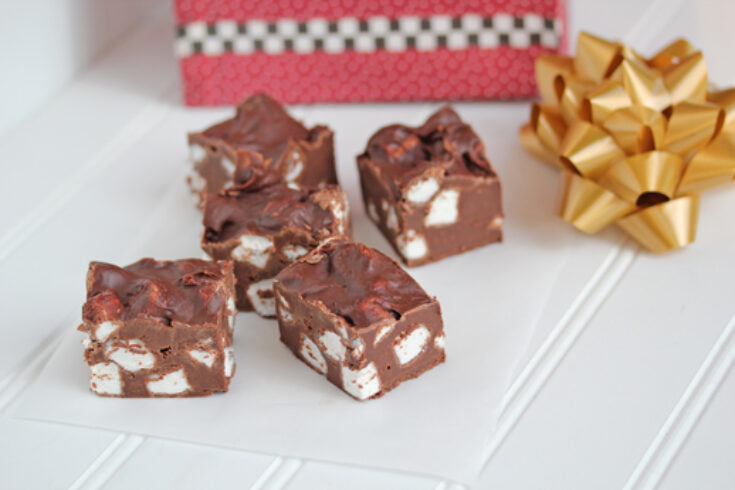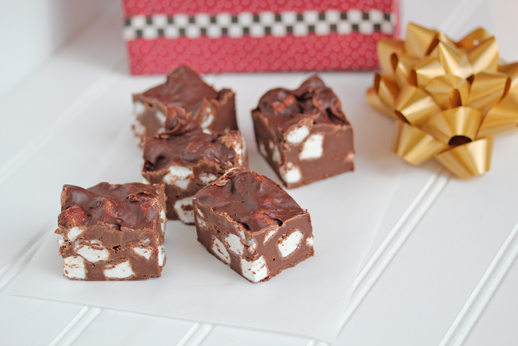 Fudge Trick: When spreading fudge into a prepared pan use a rubber spatula or wooden spoon greased well with butter. This will keep the fudge mixture from sticking and will help in spreading it out evenly.
What's your favorite flavor combination for fudge? How do you keep yourself from eating more than one square?