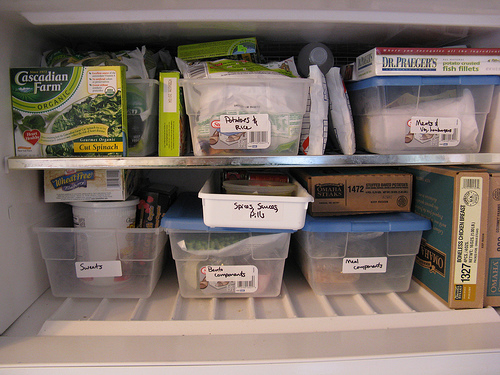 So it's time to finish out the "Staples Lists."  We started with the Pantry Staples List. Then the Refrigerator Staples List.
And now the Freezer Staples List.
So what do you always have in your freezer?!?
*The printable versions of the Refrigerator Staples List and the Freezer Staples List are being made at this time. I'll let you know when they are available for download and printing.
That is not my freezer. I wish I were that organized.  That's Flit's freezer.