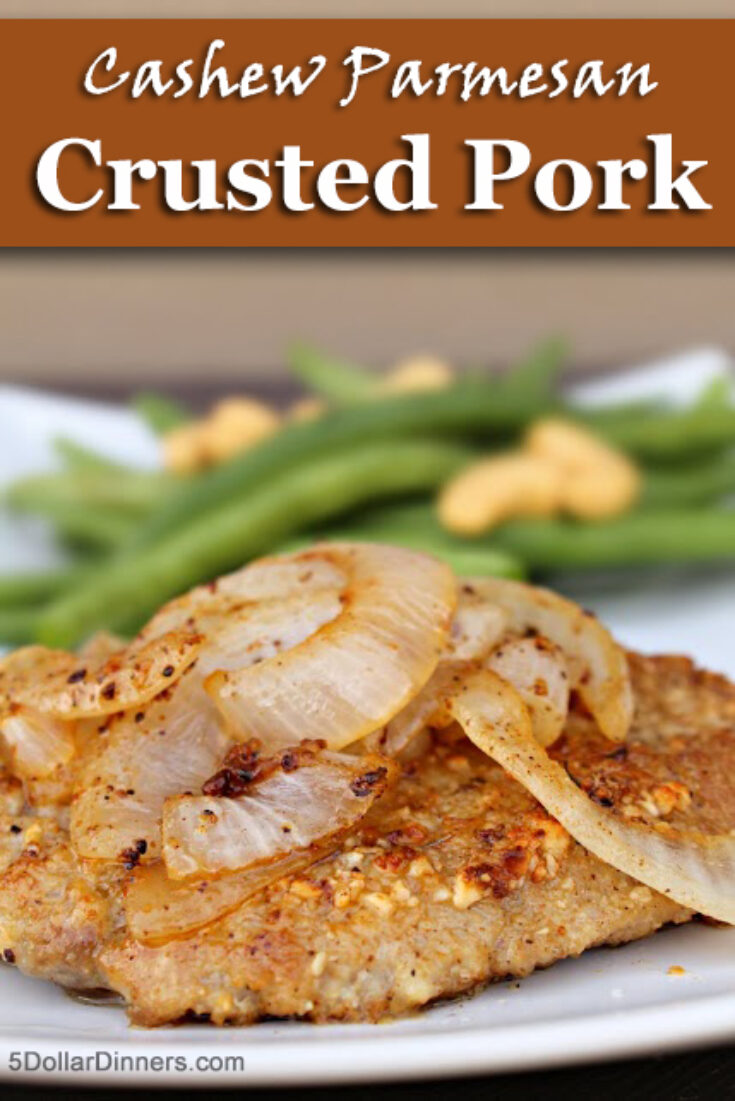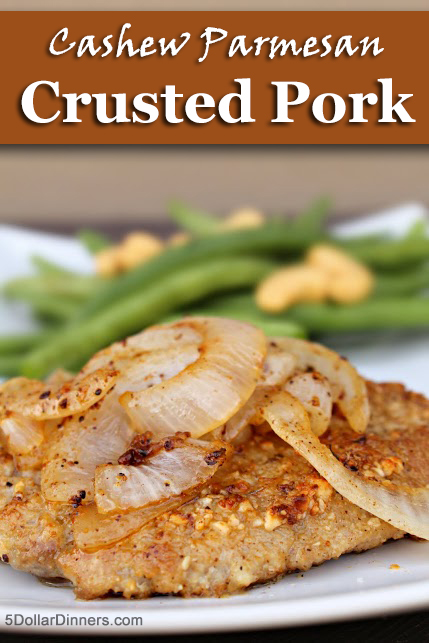 Company supper right here, my friend.
Next time you have company coming over and you find yourself wondering what to prepare. I've got the answer for you right here.
CASHEW. PARMESAN. CRUSTED. PORK.
You're gonna be shocked at how simple this is.
AND…it's freezer friendly!
You can freeze this before baking the pork. Now you'll have something fabulous waiting for you in the freezer….when you're just having a rotten day, you can completely turn it around with this amazing dinner!
Ingredients
1/3

cup

parmesan, finely grated

1/3

cup

cashews, ground

1/2 teaspoon salt

1/2 teaspoon ground black pepper

1/2 teaspoon thyme, dried

1/2 teaspoon oregano, dried

1

lb.

pork cube steak, or 4 small pork chops
Instructions
1 large onion, sliced

2 tablespoons butter