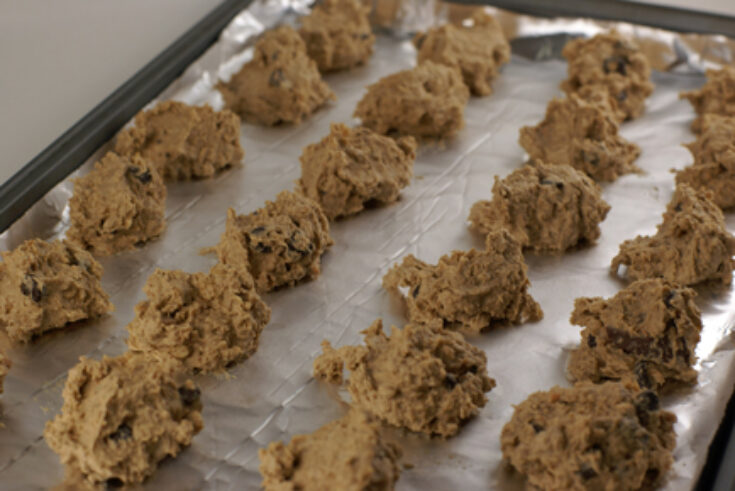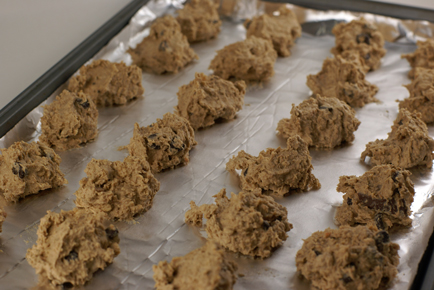 My best cookie dough tricks:
Double up your favorite cookie dough when you're making dessert for dinner, or just making them for a snack.
Drop tablespoons of the extra dough that you don't bake right away onto a foil or parchment paper lined rimmed cookie sheet.
Place the cookie sheet into the freezer for 15 to 20 minutes to flash freeze the dough.
Once the dough has frozen, remove it and place into freezer bags.
Make sure to label the bag so you don't forget which goodies you added to that bag!
When you have a hectic afternoon later in the week, but you still want to serve a yummy, warm, ooey and gooey treat straight out of the oven, you'll be able to do just that with the dough that you've got waiting in the freezer.
Simply pull out however many cookies you'll need that afternoon, pop them onto a cookie sheet and bake the cookies 1-2 minutes longer than the original recipe called for since the dough is frozen. Let cool slightly and serve to the hungry little people in your life.
Originally posted on SCJohnson.com.
What about you?! How do you freeze cookie dough?!