Join Erin on her new show where she inspires an intentional, well-balanced life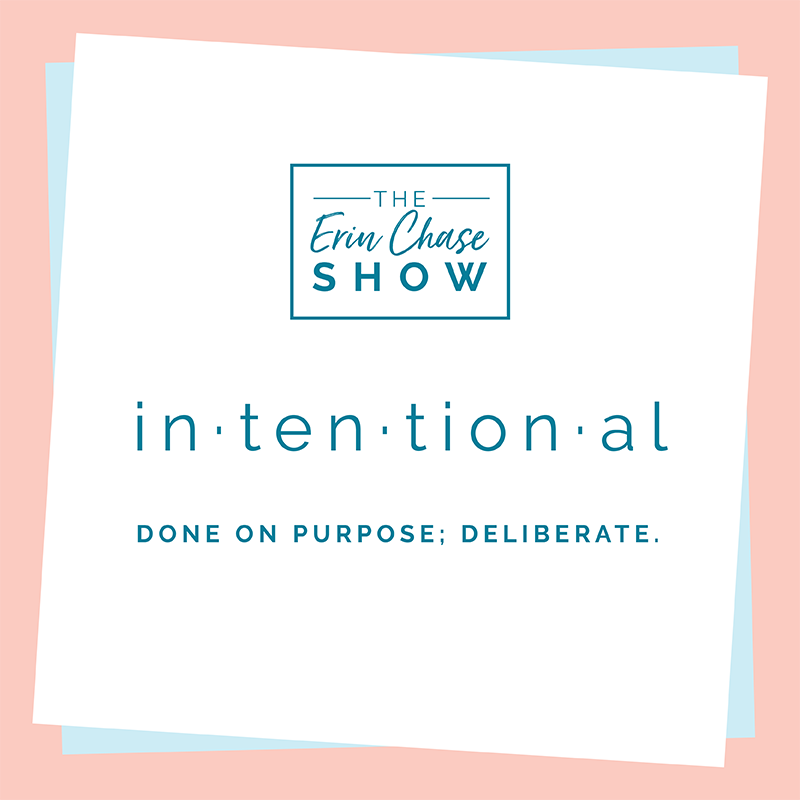 Intention.
It's one of my favorite words. It's become a part of my mental, emotional, and spiritual framework.
It's a concept that is interwoven across all areas of my life.
And it's one of the guiding principles in my personal and professional success.
I'm beyond ecstatic to share more about living the intentional life with you on my new podcast and video-cast.
BUT FIRST.
I recorded the first series before the Earth hit the pause button.
And I intend to keep recording future series with the original outline we created. I might mix in a few other chats and ideas in between.
Grief
If you're like me, you've experienced every emotion and thought on the map these past few weeks.
The uncertainty, the distancing, the economic challenges, the feelings, the new "forced school at home"…and working too situations, the job losses.
It's all awful. And heartbreaking.
It feels like loss. Like grief.
Because it is loss, and the feelings of grief are overwhelming.
I would love to share a few ideas with you that might help you stay steady through this.
Focus on:
Your thoughts. Turn the negatives to positives.
Gratitude. On faith, over fear.
The beauty, within the mess.
Your playbook. Adjust your expectations. (See video below for more context!)
If you listen or watch anything that we shared from this past week, please watch this.
Expectations
In the above bullets, I mentioned EXPECTATIONS.
This one is crucial. I really want you to take a mental look at the expectations you are putting on yourself through this time and challenging season.
Ask yourself…
Are they realistic?
What do I need to change?
What do I need to tell myself to make that change?
In the podcast, we talk a lot about a concept I read about this summer in a book about finances. It's not a new concept, it's really a basic psychological concept. And I'm applying to for you and with you on the intentional living journey.
It goes like this.
What you THINK determines how you FEEL, which then determines your ACTION STEPS, which then dictates the RESULTS.
We will be digging more into THINK – FEEL – TAKE ACTION.
So….
If the results are not what you want, you need to change the way you think.
And RIGHT NOW WE NEED TO THINK SPECIFICALLY about the EXPECTATIONS we are putting on ourselves as we navigate this tumultuous season.
For the past week, I've been sharing little checkings, real feelings and thoughts, and nuggets and notes of encouragement with you on Instagram (look for "ISO-Chats!). It's sorta like a "pre-show" for my new podcast and video-cast.
Tap on over to Instagram and take a listen right now.
I've been dropping hints about this for a few weeks now, and it's almost time!
Introducing…the Erin Chase Show

The new Erin Chase Show podcast and video-cast will officially begin on April 6th and the first 2 episodes will be available to watch and listen on April 13th.
You can get a sneak peek of the episode over on my new Erin Chase website.
Also, I have other helpful details on the graphics below, starting with…
How to Listen to the Erin Chase Show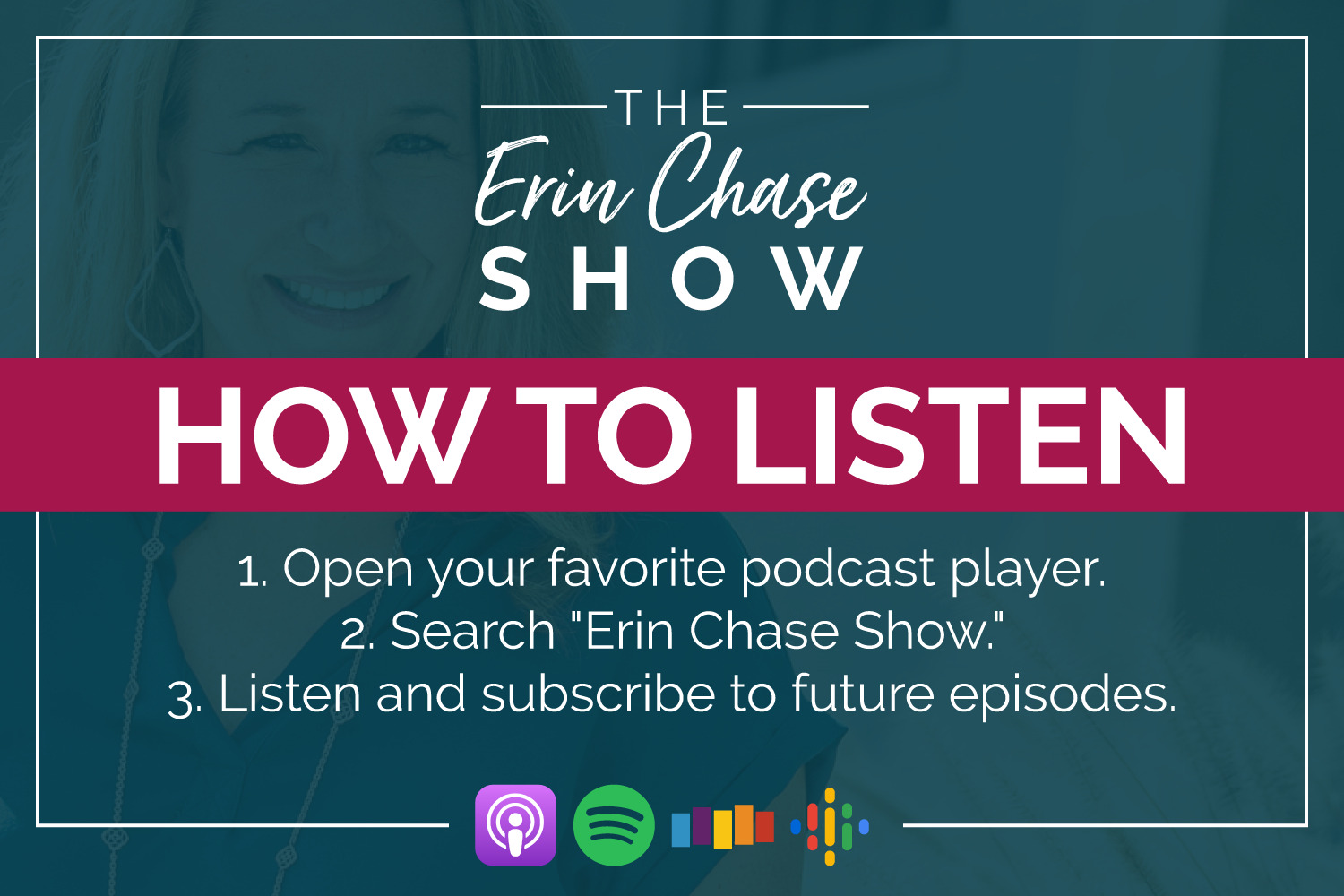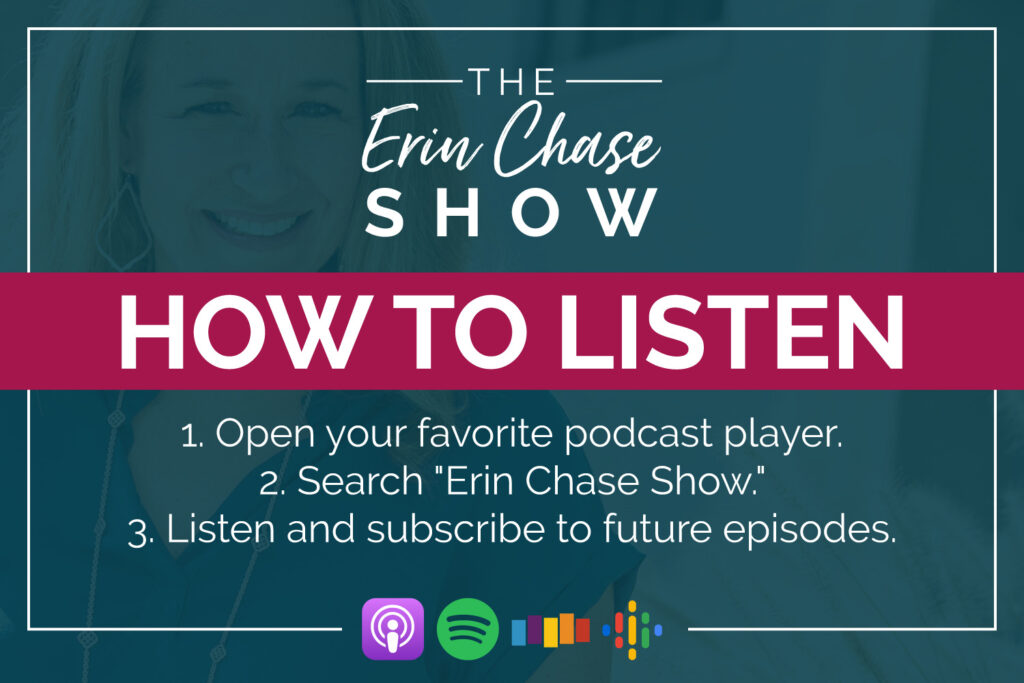 It will be available to search on April 6th!
Why You Should Listen to the Erin Chase Show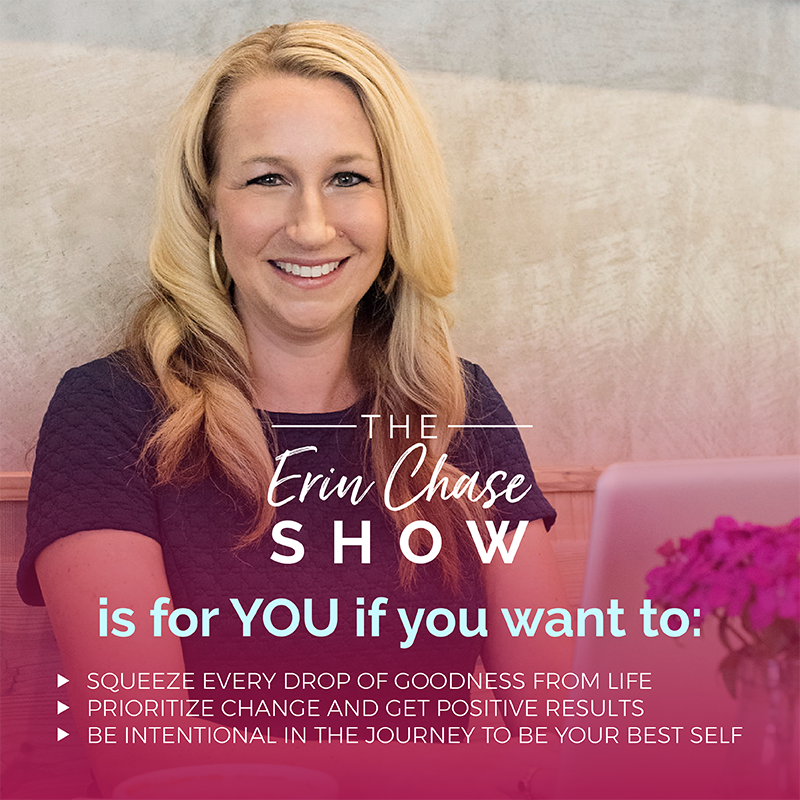 Where to Find the Erin Chase Show
You can listen to the Erin Chase Show in your favorite podcast player.
You can watch the Erin Chase Show on YouTube or Facebook.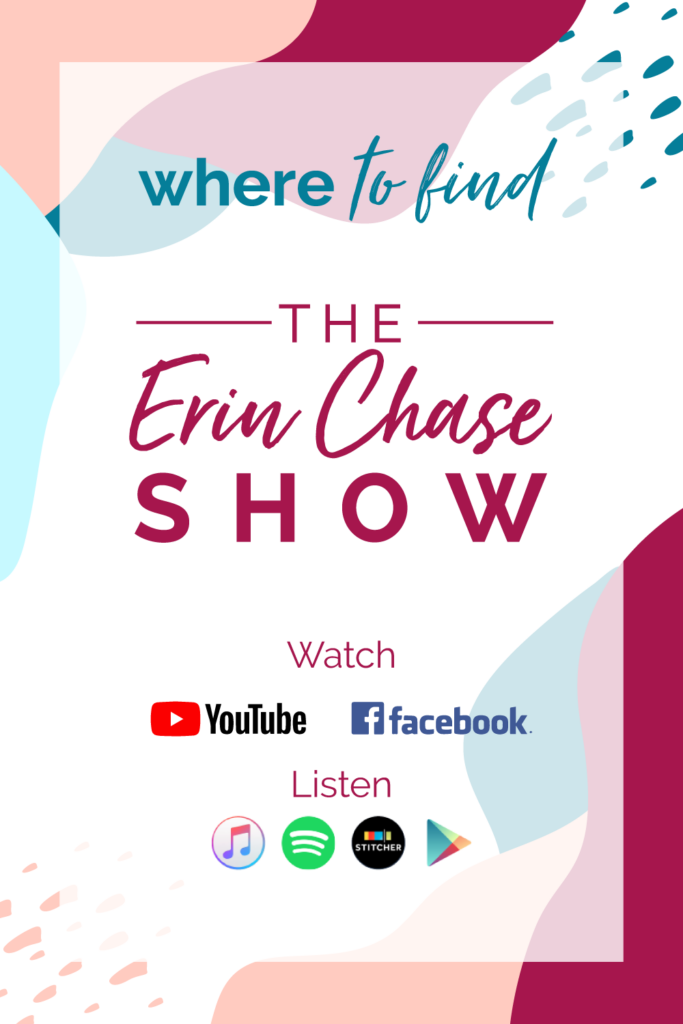 Get Updates from the Erin Chase Show
I would love to send you updates about the new show, when new episodes are available, links on where to watch and listen, and more!
P.S. Everything is business as usual around the family of $5 Dinners websites. The podcast and videocast are extensions of the ideas, strategies, and concepts that I wish to share with you, and speak encouragement and inspiration into your life and your intentional living journey!
xo
Erin