Walk out in confidence, ready to take on the day – knowing your clothes smell great!
I'm positively giddy about sharing this new, complete line of laundry products from Ensueño® with you!!!
The Ensueño Max liquid fabric softener has been a favorite for a long time, and they recently added Ensueño liquid detergent and scent boosting dryer sheets to the "family."
And now is the PERFECT time to share this with you, because….
1. We are out and about more and more, and we can step out in confidence, knowing our clothes smell great!
2. It's summer season, which means extra stinky, smelly, sweaty clothes at my house!
So let's talk LAUNDRY, my friend!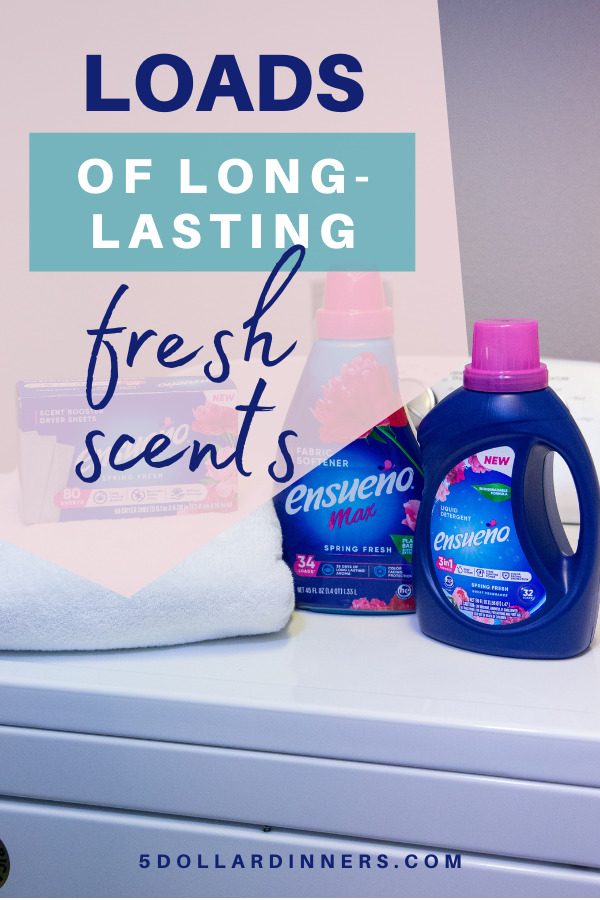 Looking at this photo, I really-really-really-really wish there was a way for me to pass this delightful scent through the computer-phone.
The Spring Fresh scent is the same in all 3 of the Ensueño products.
Why is that important?
Because I'm not "cocktailing" the different scents between different products.
It's the SAME AMAZING SCENT used in each step of the laundering process.
I don't have to worry about the scent of detergent "clashing" with the dryer sheets scent. I don't have to "make my own laundry scent cocktail!" No more mixing of Ocean Breeze with Citrus Fresh.
I much prefer the same scent throughout – and with Ensueño's line of laundry products, I can choose between Spring Fresh or Violet Bouquet.
And in the end, our clothes hold a perfect, fresh and lovely scent!
Never underestimate the power of scent, my friend. When you first open that dryer door or pull a warm, freshly laundered shirt over your head, you feel good, confident, clean and ready to face the day.
You might not consciously think it, but you feel it.
Ensueño's Fabric Softeners are known for their long-lasting fragrances inspired by nature that lock that fresh-from-the-wash aroma into every fiber of clothing—not for days, but weeks. A great bonus is that Ensueño's softening agents are plant based.
Long-lasting, fresh scent on your clothes, in your closet, and as you walk out into the world is at the heart of Ensueño's design for maximum performance and care.
As with all of the AlEn products, they are focused on creating products for a more sustainable world.
Ensueño uses recycled and natural materials whenever possible, recycles water, transforms curbside trash, and involves landowners in forest cultivation. It has proudly given plastic bottles a second life for 25 years.
Why Use Fabric Softener
A few of these might surprise you, but here's why using fabric softener is important. It…
Softens your laundry
Cuts drying time
Helps reduce wrinkles and keeps clothes static-free (yay for less ironing!)
Protects clothing fibers from wear and tear, lengthening the life of your clothes
And why Ensueño…because it's softening agents are plant-based…and it has the best smell!
How to Use Ensueño Detergent & Fabric Softeners in Your Laundry
Now, let's take a quick look at how to use all of the Ensueño laundry products in your laundry routine.
Step 1
The new Ensueño Liquid Detergent deep cleans and delivers stain fighting power and color fading protection so, you smell fresh, you look fresh and you feel fresh— a trifecta of laundered confidence.
Measure, using the lines on the inside of the cap.
Toss the cap in so that it gets clean with the clothes. (Less mess on the bottle from excess soap dripping onto the bottle!)
Step 2
If using liquid fabric softener, follow the directions on your washing machine.
Do NOT add the fabric softener directly onto the clothes. It needs to be added at a specific time and your machine will do that for you.
Measure, using the lines on the inside of the cap.
Do not add the cap in with the clothes, like the laundry detergent. Let it drip as much as possible, before rinsing in the sink.
Step 3
After you load your clothes into the dryer, toss in 1 Ensueño scent booster dryer sheet.
Along with that extra touch of softness, they deliver a long-lasting aroma and reduce static in your clothes.
Should You Use Both Liquid Fabric Softener & Scent Booster Dryer Sheets?
These are my personal preferences, but here's how I use fabric softener with our clothing. Depending on the load, I will add:
Liquid only
Liquid + dryer sheets
Dryer sheets only
I always add liquid fabric softener to loads that do not go into the dryer. If you have hang to dry clothing and want the benefits of softener, use liquid.
For some loads that I want to add extra scent, protection and softness, I will use both liquid and dryer sheets. This would be things like dressier clothing, the boys' school uniforms, towels and sheets.
For any and all other loads, I will always add a scent booster dryer sheets.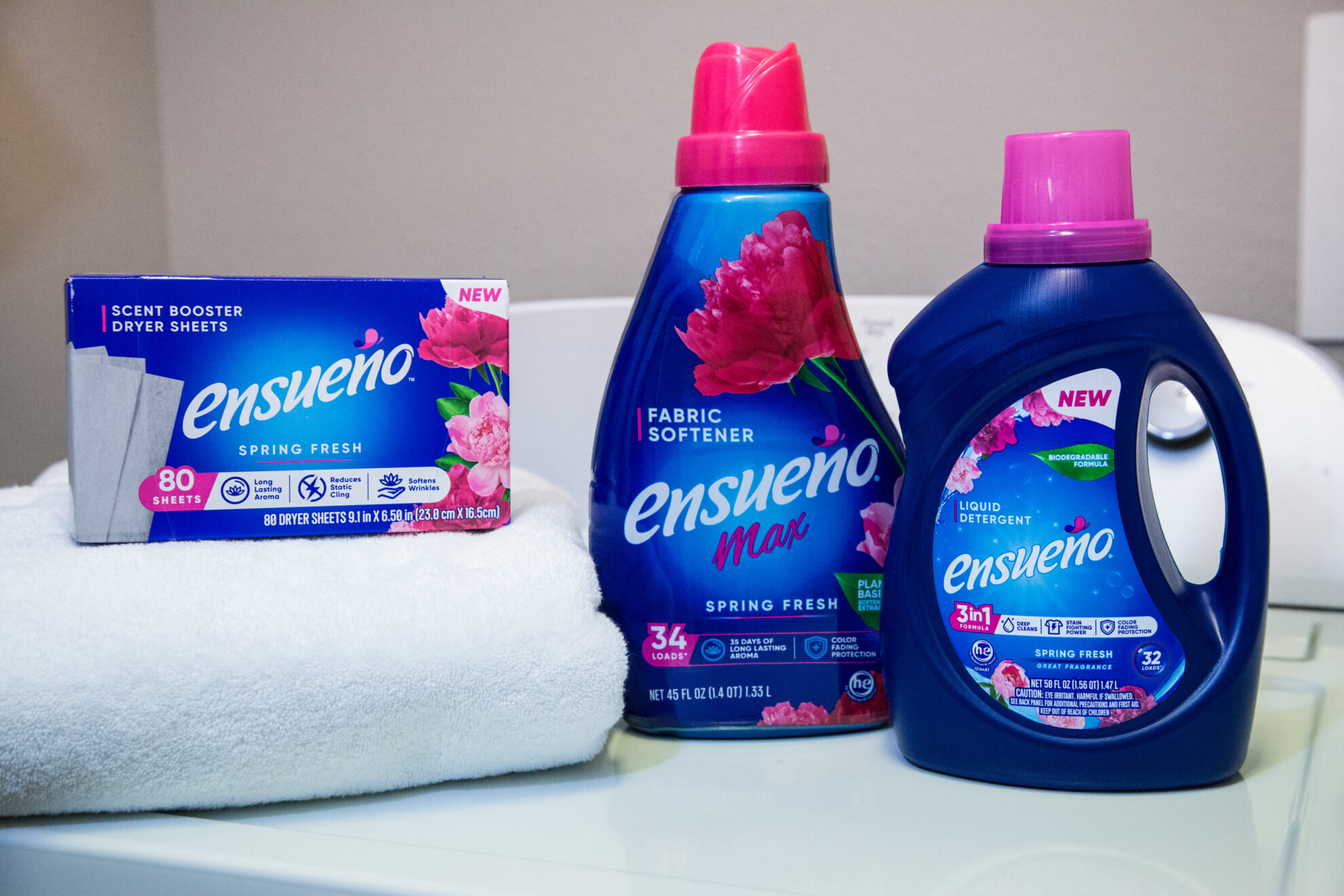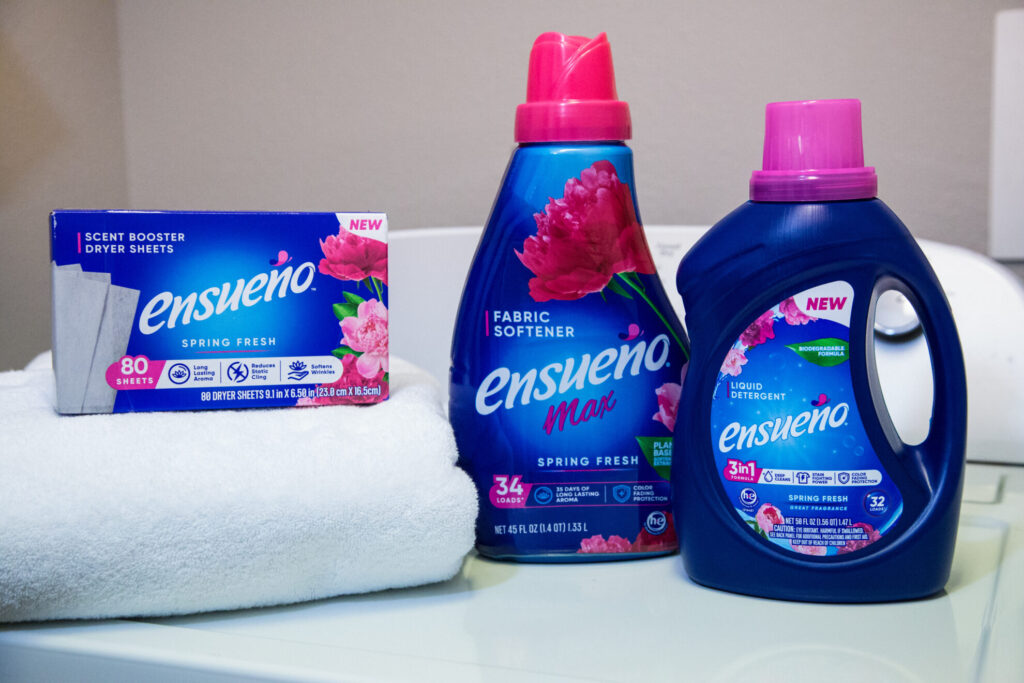 Where to Find Ensueño Laundry Products
Now it's time to find Ensueño near you. No more scent cocktailing – it's high time we use a line of products with all the same scent.
Get the detergent, fabric softener, dryer sheets at a store near you.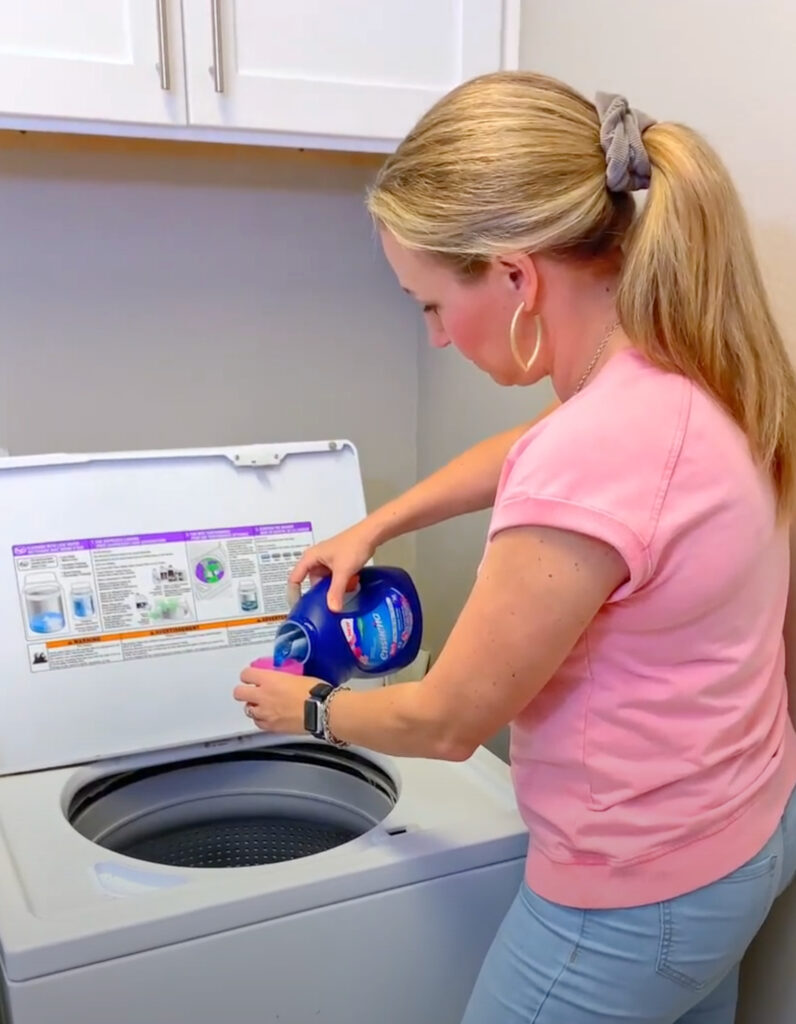 Disclaimer: This post is brought to you by AlEn USA and Ensueño. Opinions and thoughts are my own.