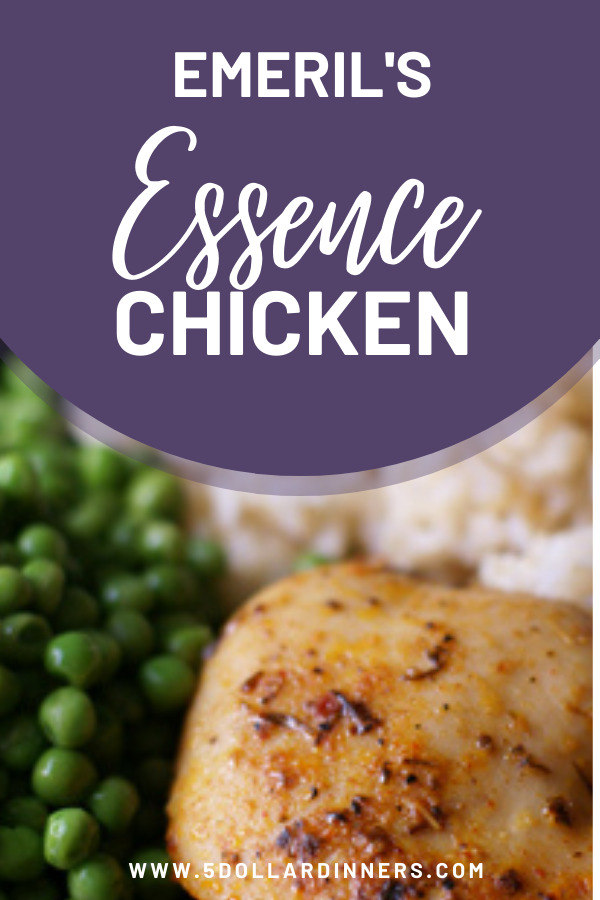 A quick "Chicken and Rice" dinner. But it didn't seem like a chicken and rice dinner. Simple, yet TASTY!
I might have a new "weekend" favorite with this one. I try to keep our meals simple on the weekend, spaghetti, tacos, and now this…I'll save my cooking and blogging energy for the week days!
I marinated this chicken in some canola oil and Emeril's Essence seasonings. Then froze.
Then thawed. Then baked.
And…
BAM!!!!! (Said with all of Emeril's gusto!)

Stellar seasoning on this chicken!
Ingredients
1.4

lb.

chicken breast

3

Tbsp

canola oil

2

Tbsp

Emeril's Essence seasoning

1

cup

brown rice

1

bag

Steamers peas
Instructions
Marinate the chicken breast in the canola oil and seasonings for at least 30 minutes, in the fridge. Or longer. Ideally.

Bake the chicken in a glass baking dish at 350 for 45-55 minutes, or until the chicken has cooked through.

Cook brown rice as directed on bag. Raw brown rice takes 50 minutes to cook. Plan accordingly.

Cook the peas as directed on the package.

Serve Emeril's Essence Chicken with Brown Rice and Peas.