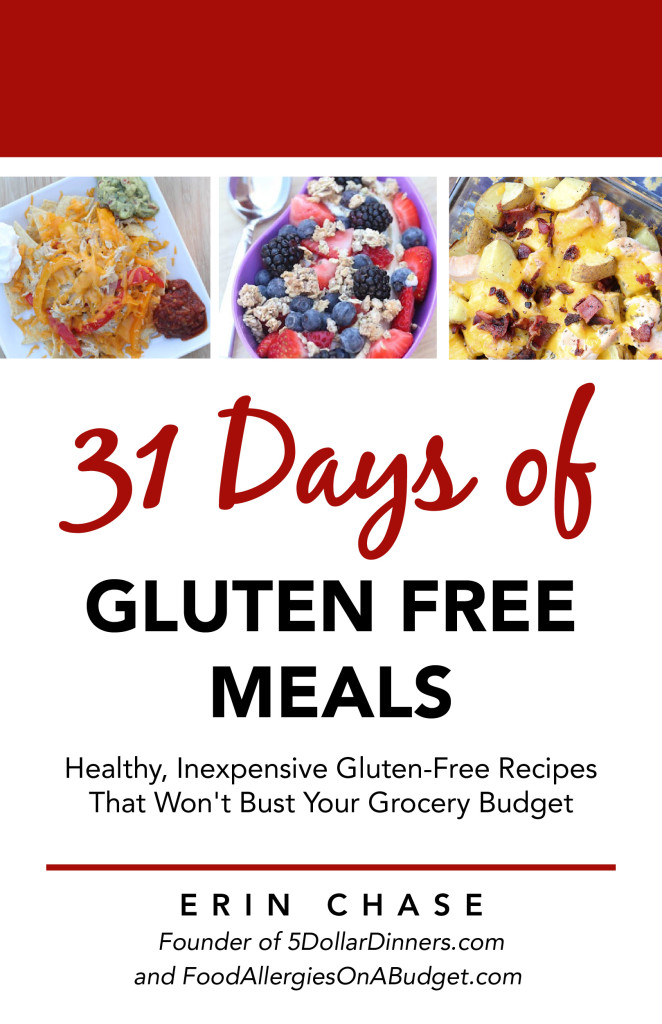 So many people think that being on a gluten free diet means you have to spend more money at the grocery store. And they're right, but they're wrong. They're right in that it
can
cost more at checkout. But they're wrong, in that
it doesn't have to cost more
.
So how do I do it?
More importantly, how can YOU do it?
How can you not spend an arm and a leg on groceries when you're on a gluten free diet?
You want to eat gluten free, but don't know where to start?
You heard that eating gluten free has to be expensive and complicated?
It's not that complicated and I'll show you how to eat gluten free for the next 31 days with my ebook — all for less than half the price of a bag of gluten free flour. I'll give you 39 recipes that are gluten-free and that I've managed to make for less than $5 per meal.
Total, for all the food. (For a family of 4.)
In this e-cookbook, you'll get…
all of my wisdom on eating gluten-free on a budget
39 drool-worthy recipes
tips and advice for eating gluten free on-the-go, as well as encouragement for dealing with 'difficult' family members or friends who don't understand you're diet restrictions
AND, I'm also going to toss in a few FREEBIES ~  a plan for a month's worth of gluten-free meals, along with other free meal planning printables.
I want you to succeed on your "eating gluten free on a budget" journey, and I want you to discover how easy it is to save on groceries while eating gluten-free!!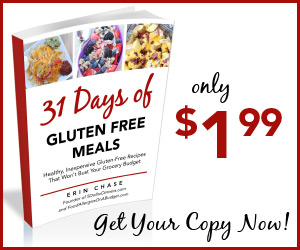 This e-cookbook is exactly what it says….it's 31 Meals, one for each day….plus some extras because there were too many good ones and I didn't want the best to be left out. 🙂 It truly is…HEALTHY, INEXPENSIVE Gluten-Free RECIPES THAT WON'T BUST YOUR GROCERY BUDGET! 


Disclaimer: As an Amazon Associate, I earn commissions on qualifying purchases. Reviews, opinions are my own.