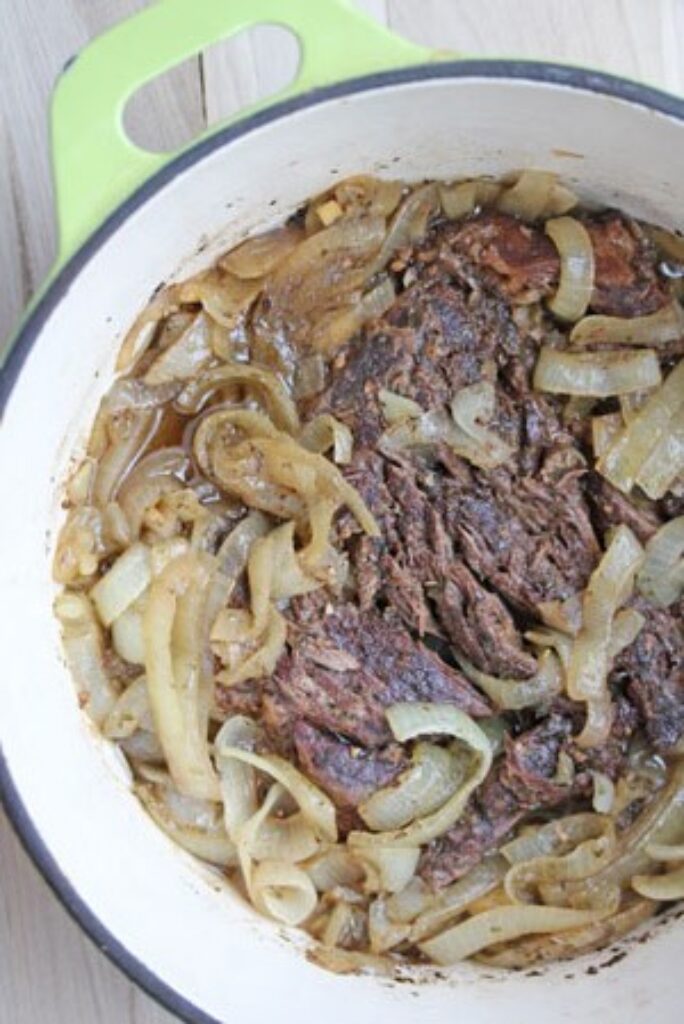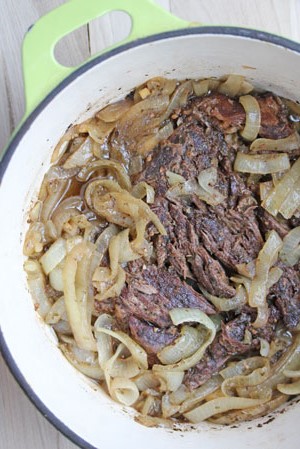 This is one of those "oops…I forgot to start the slow cooker" meals! I had the roast, I had planned to slow cook the roast. (This is the meal I was intending to make!)
But I forgot to put my slow cooker on the counter the night before…so I completely forgot to get our dinner started.
I've learned that about myself over the past few years…if I can have a "clue" out on the counter about dinner, then it's much easier for me to fit dinner prep into my afternoon, early evening schedule. As I dance in and out of the kitchen throughout the day, I spot the "clue" and that helps me formulate my plan for when to start (and usually photograph) our meal. This has really helped me avoid the whole "open-the-fridge-at-5pm-and-wonder-what's-for-dinner" thing!
Sometimes the "clue" is a can of tomatoes and spices. Other times it's a box or package of pasta. Occasionally the bread machine (yay for homemade pizza dough!). And this time it was supposed to be the slow cooker. So I'd remember to start dinner, right after breakfast. Doh.
Thankfully, the Dutch oven works as a wonderful backup to the slow cooker.
Braise the roast, toss it into the Dutch oven with a bunch of onions and let it cook over low heat for 2 hours. Instead of 8!
We enjoyed this beef with some Sister Schubert's rolls and frozen vegetables! (Sister Schubert's coupons)
Note: My never pay more than price for a chuck roast is $2.49/lb.
Ingredients
1

Tbsp

olive oil ($.10)

1 ~1.25 lb. beef chuck roast ($3.26)

4

small

white onions ($.80)

2

Tbsp

brown sugar ($.03)

1

Tbsp

balsamic vinegar ($.05)

1 tsp basil leaves ($.05)

Salt and pepper to taste

Frozen vegetables ($.80)

Half

bag

Sister Schubert's rolls ($.75)
Instructions
Add the olive oil to the Dutch oven and brown all sides of the beef roast. Then add the sliced onions, sugar, balsamic and all the seasonings.

Turn the heat to medium low and cover tightly. Let cook for about 2 hours, or until meat is cooked through and pulls apart easily.

Prepare vegetables and bread.

Serve Pulled Beef with Onions, along with veggies and bread, or other favorite side dish!