Weekly Meal Plan Frame – a simple do it yourself project to improve communication and organization
Staying organized on the never ending question: "What's for dinner?" is the only way I keep my sanity in the kitchen.
Use this super easy DIY tutorial to make your own cute Weekly Meal Plan Frame that can be used over and over.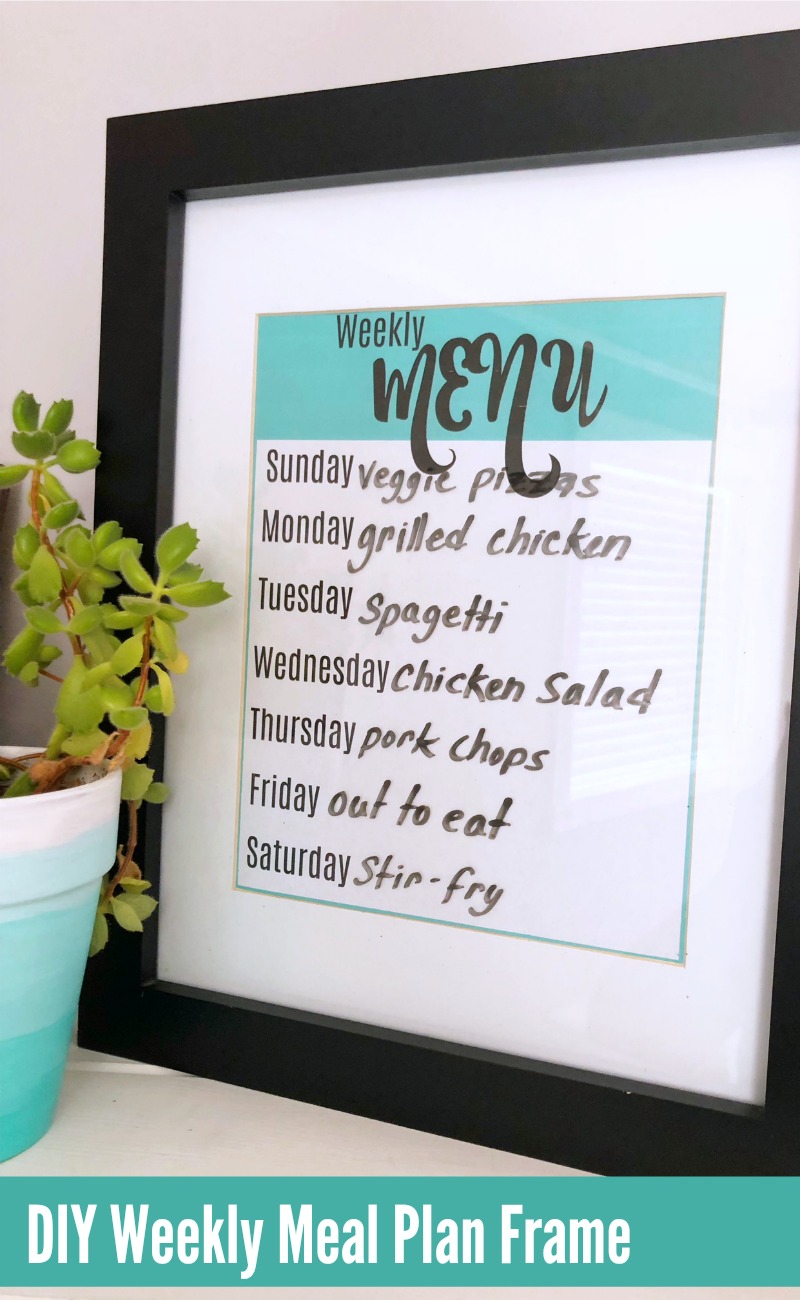 All it requires is our free printable, a picture frame and dry erase markers! Making masterpieces in the kitchen is my game…not complicated craft time.
However, even though this idea is a cinch to create, it will be a lifesaver if you make meal planning part of your weekly routine.
AND…maybe now the kids will stop asking what's for dinner – since they can now clearly see it.
OR…maybe they'll start to write in things they'd like to cook with you?!
It's a simple easy way to bring a little fun and organization into the kitchen.
You're on your way to more organization in the kitchen and better communication of what's for dinner!
Ingredients
Printable

1

8"x10" picture frame

Dry erase markers

Optional: Cardstock
Instructions
Print out the DIY Weekly Meal Plan onto white paper or optional cardstock. (Download link below)

Trim the edges along the outside of the aqua colored rectangle.

Open your frame, place printable inside and close up the frame.

Find a centrally located spot to keep your Weekly Meal Plan Frame and use a dry erase marker to write the menu for each week.