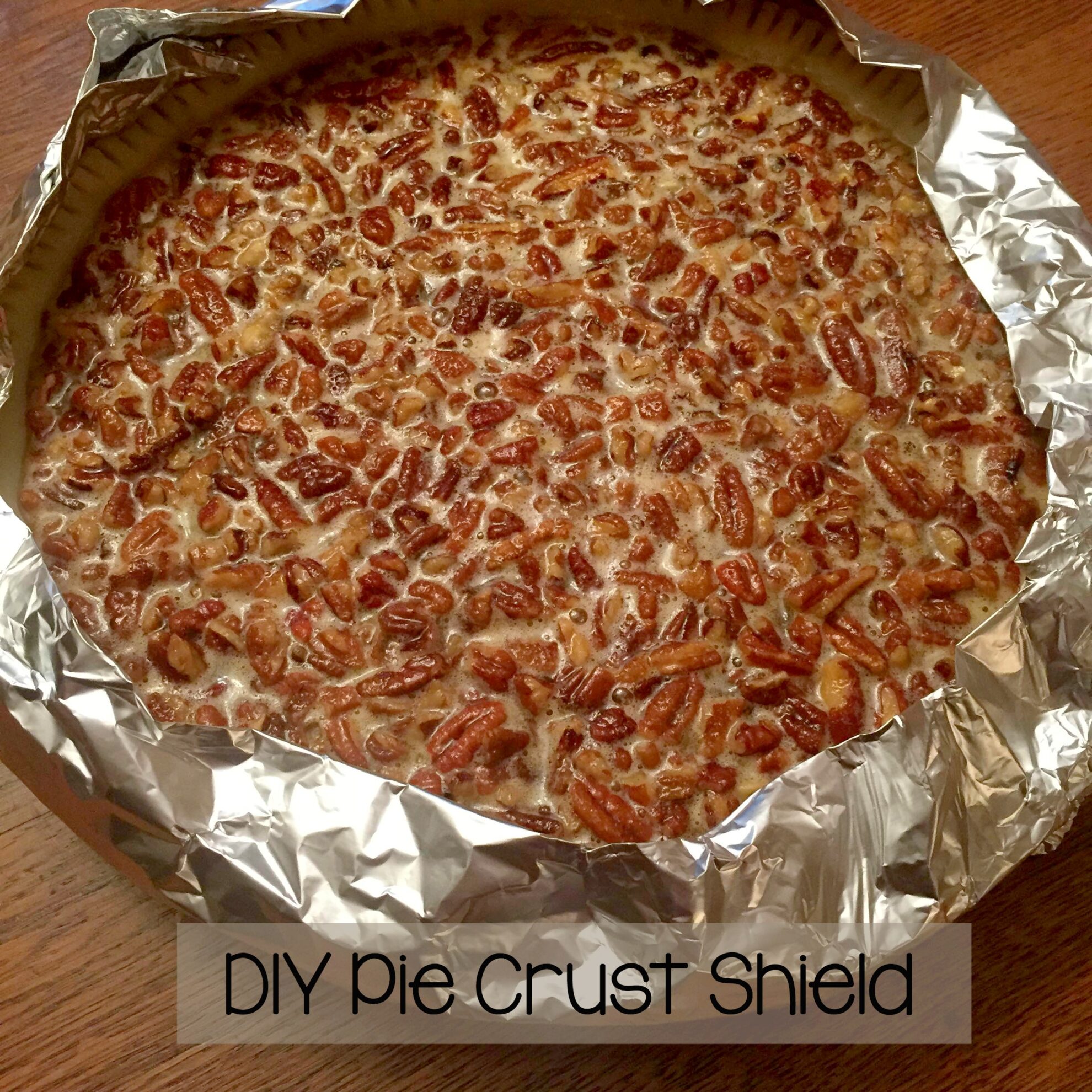 On Thanksgiving, I had a bit of an "emergency" with our Fudge Pecan Pie. I arrived at my dad's house for the feast and he asked if I'd make my famous Fudge Pecan Pie. I agreed, because YUM. But there was a bit of a problem – he didn't have a pie crust shield.
So I had to make my own…
And I did it on FB LIVE – you can watch to see how you can make one easily with foil! No burnt pie crust allowed!
Watch below…