Cross dinner off your to-do list with these back to school freezer meals.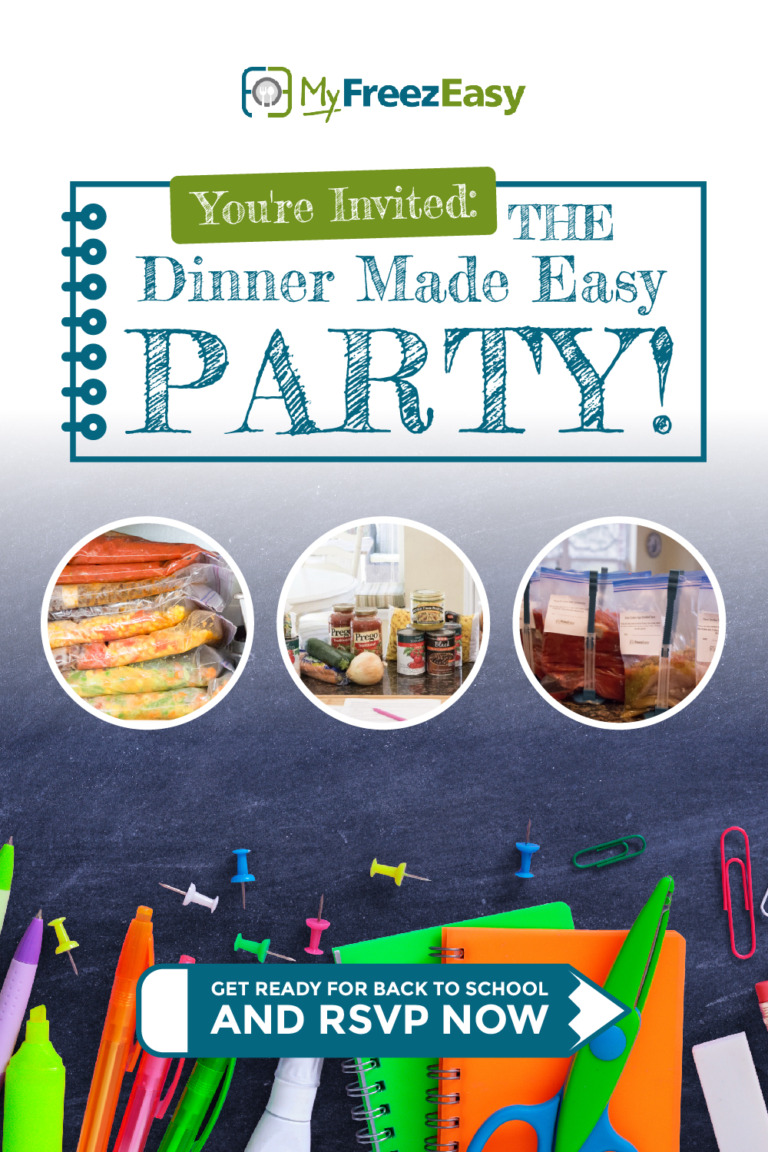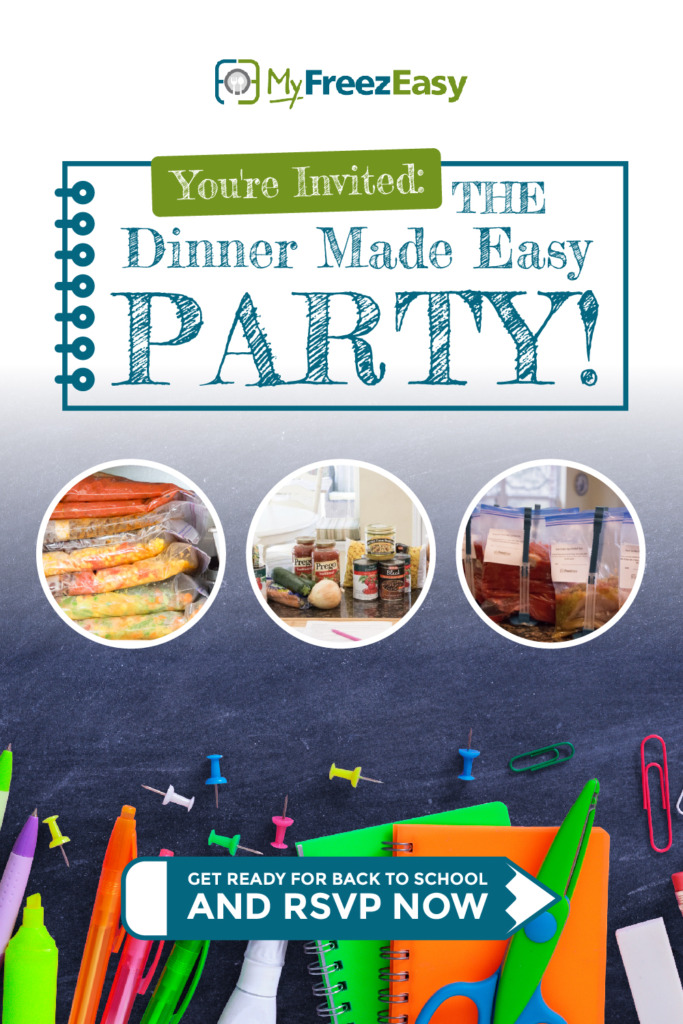 I'd like to extend a special invitation to YOU. I mentioned that I'm hosting 2 "online parties" – the kind where we work together, me in my kitchen and you in your kitchen, and we get ourselves prepared for the MADNESS THAT IS ABOUT TO ENSUE.
What madness?!
The back to school madness and frenzy. The transition back to routine and structure and meetings and errands and haircuts and supply store runs. You get the idea. You see it (and possibly dread it).
Yes, I have enjoyed every minute of my summer. I've been able to work a little less, spend a little more time with my boys (than I have in past summers!), and go on all kinds of fun adventures.
I adore EVERY DAY that I can sleep in (#notamorningperson) and TBH, that might be what I dread most about back to school – 6:06 am wakeup calls. But, there's coffee for that…so it's not really the worst.
I am looking forward to routines, and structures, and all the boy's school activities.
Want to know what I think is the worst/hardest part about this transition at the end of every summer?!
DINNER.
Yes, even for this "home chef mom pro."
It's so much more tempting to bust through the drive thru or call for takeout when you've been out and about all day, buying school clothes and shoes, waiting not-so-patiently while your children pick out school supplies that will make everyone in their class jealous (ha!), sit while haircuts are completed, searching for online coupons – because whoever has the best deal is the next store you'll visit, etc. etc. etc.
What's for dinner?!
OHHHHH. Right…let's just buzz through Chick-Fil-A real quick.
Right after you've spent half your paycheck on all.the.school.things.
That's a problem.
And the solution is pretty obvious – MAKE AHEAD FREEZER MEALS.
Get your freezer loaded – so you have it ready to reheat/cook and can avoid spending $42 at the drive thru (that is BTW, the amount my family will spend at Chick-fil-A. Youch!)
I can afford $5-$10 freezer meals every night in August.
I CANNOT afford $42 Chick-Fil-A runs and $38 trips to Las Palapas (local taco joint!)
So…freezer meals it will be.
BUT ERIN…I don't know how freezer meals work!!
I got you.
And that's why I'm hosting this EPIC DINNER MADE EASY PARTY – I'd like to invite you.
This party will be happening in your kitchen next week – but I'll be right there with you! (Virtually, of course!)
Best part – it's totally FREE.
Because I want you to experience the magic of freezer meals. You NEED them. You don't realize how much you need them.
With your RSVP to the party, I'll send you a freezer meal plan to try out – along with all kinds of helpful tips, hacks, videos and more – all to help you find success with your freezer meals.
You in?!