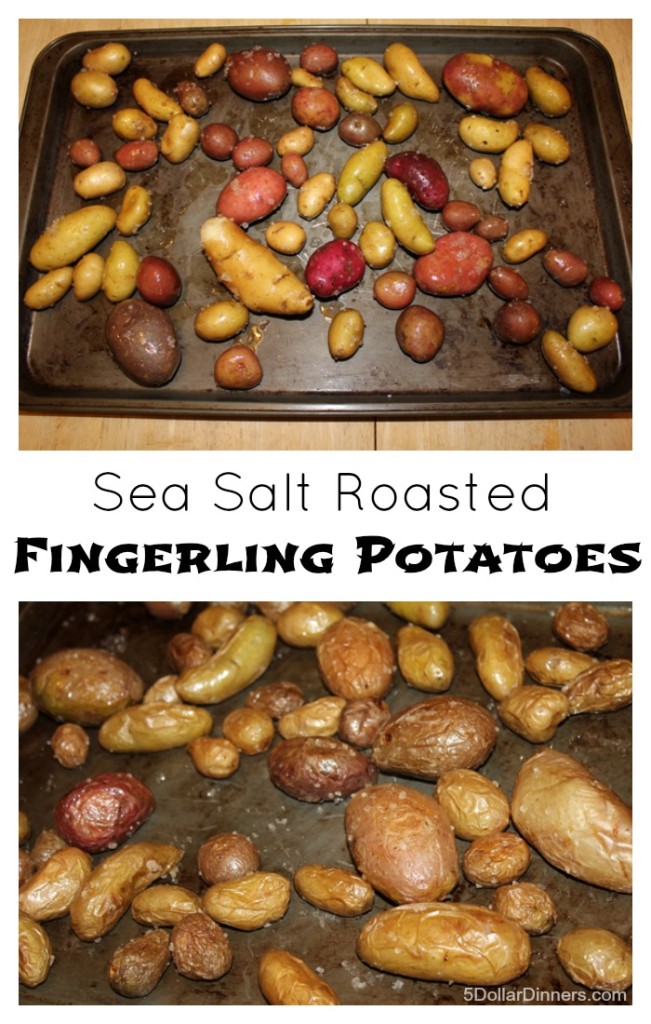 We're all big meat and potatoes fans at our house so I'm always trying to mix it up a little and present these things in new and exciting ways. One of my favorite ways to prepare potatoes is to salt roast them and the kids really enjoy the smaller fingerling potatoes because they're fun to eat and come in all sorts of shapes and colors.
Salt roasted potatoes are super easy to make since there are only a couple of steps before you stick them in the oven and they're both pretty and delicious when they're done!
Salt Roasted Fingerling Potatoes

Yield – 8 servings

Preparation Time – 10 minutes

Cooking Time – 1 hour

Ingredients

24 oz bag of fingerling potatoes
2 tablespoons olive oil
2 teaspoons coarse sea salt

Directions

Scrub the potatoes and dry them thoroughly.
Mix olive oil and coarse salt in a small bowl.
Rub salt and oil mixture into potatoes.
Bake at 375 degrees for approximately 1 hour or until potatoes are soft in the middle.