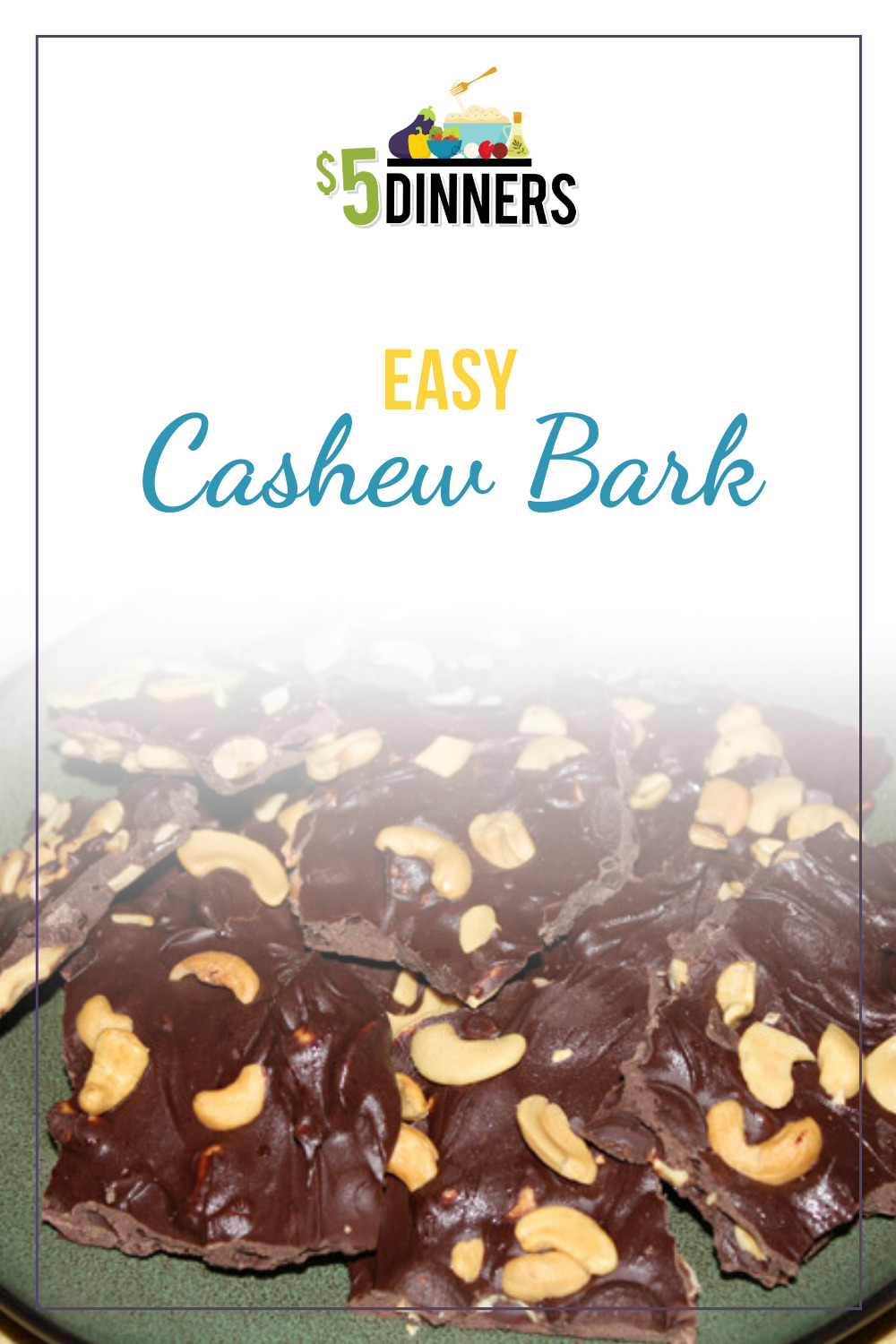 This cold winter weather is the perfect excuse to stay indoors and make lots of yummy desserts like this super simple cashew bark! We like to make lots of this yummy stuff during the holidays and give it away as gifts. I bought some Christmas themed coffee mugs that I plan to fill with cashew bark and wrap with pretty cellophane for the kids to give as teacher gifts.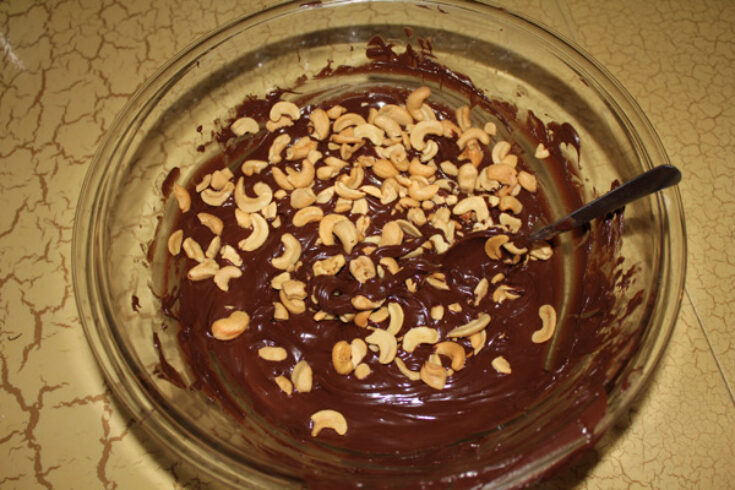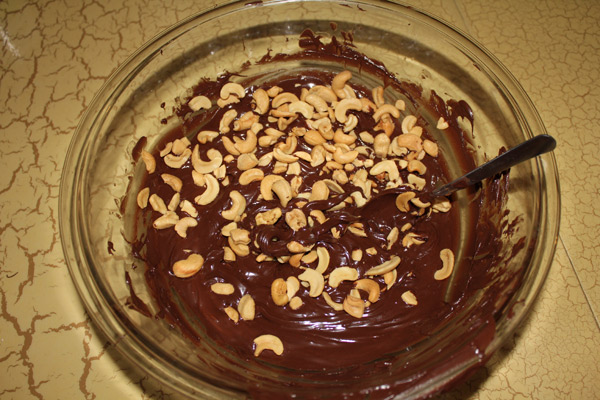 After carefully melting the chocolate chips in the microwave it's time to add most of the cashews, then mix well.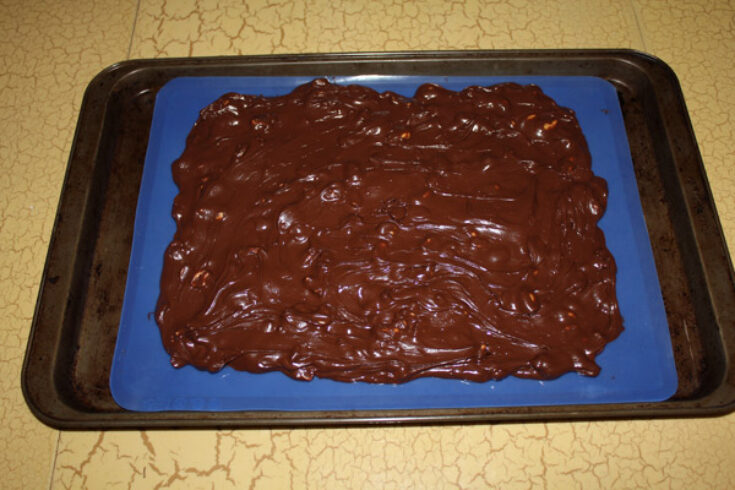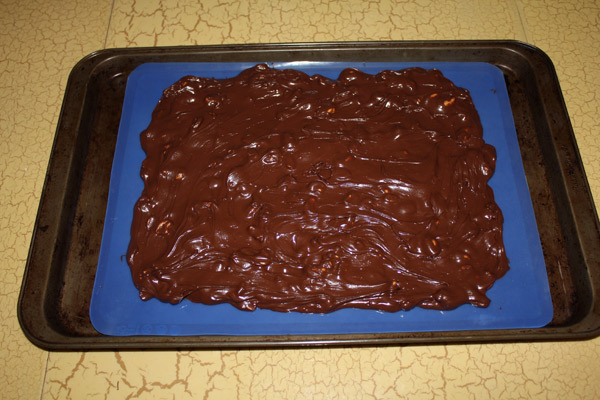 Use a spatula to spread the mixture on parchment paper or a silicone baking sheet.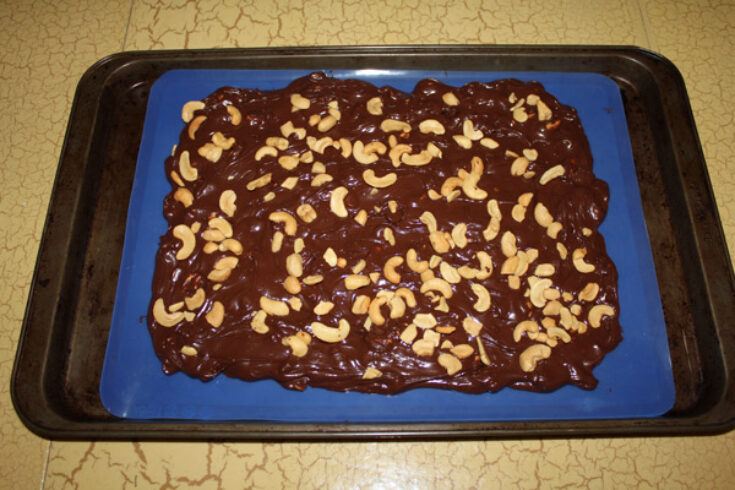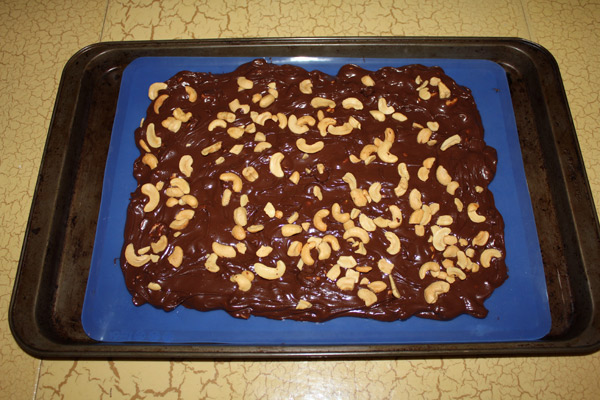 Sprinkle the rest of the cashews on top and gently press them into the chocolate so they'll stay put. After cooling in the refrigerator or freezer, break the bark into pieces.
This delicious cashew bark makes for a delightful gift!
Ingredients
3

cups

semi-sweet chocolate chips

or one 12 oz bag

1 1/2

cups

salted cashew pieces
Instructions
Melt the chocolate chips in a microwave safe bowl on high for 2 to 3 minutes, stirring every 30 seconds until completely melted.

Mix in one cup of the cashew pieces then spread the mixture on a lined cookie sheet with a spatula until approximately 1/4 inch thick.

Sprinkle the remaining 1/2 cup cashew pieces on top of the mixture and gently press into the chocolate.

Place in the refrigerator to cool, then cut or break into three inch squares. Enjoy!