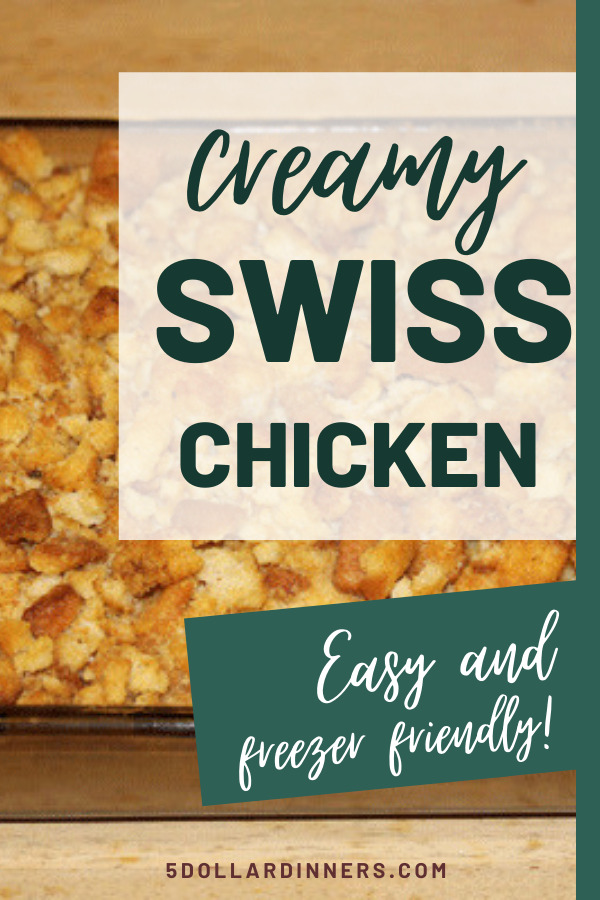 My Aunt Marge makes this yummy recipe really often for church potlucks and sick friends because it's very easy to make, freezes well and the leftovers are even better the next day! It's so easy that the kids really enjoy helping out with this dish and it's one of those 'go to' meals that we can throw together in a pinch and be sure that everyone will eat it.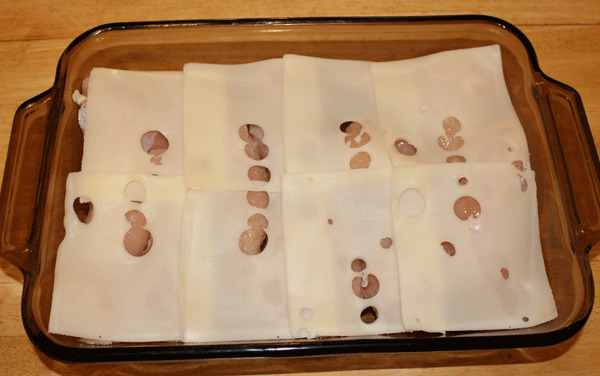 The secret is in the Swiss cheese layer! The recipe calls for boneless chicken breasts but I always slice them into tenders so we have smaller pieces for all the little people in the house and they never want 'half' of anything so it's best if I cut them in advance.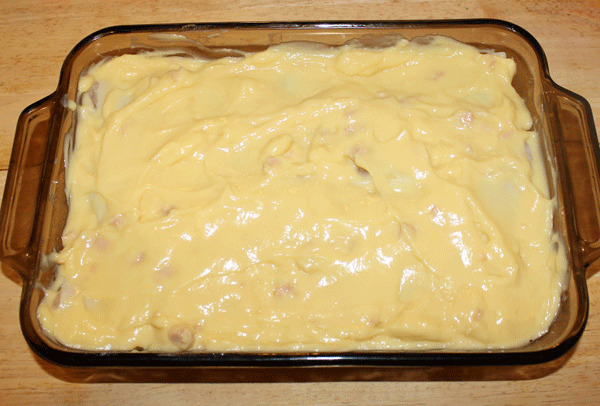 Aunt Marge adds 3/4 cup of dry white wine to the soup mixture at this step, but I leave it out because I usually don't have any (that I want to cook with!) on hand and we don't miss it, this chicken is just as fabulous without the wine.
Ingredients

6

boneless chicken breasts

8

thin slices Swiss cheese

2

cans cream of chicken soup

Or use your own homemade cream of mushroom soup

3

cups

crushed seasoned croutons

3/4

cup

melted butter

Instructions

Place chicken breasts in the bottom of a baking dish then arrange a layer of Swiss cheese on top.

Spread cream of chicken soup on top of the Swiss cheese.

Sprinkle the crushed croutons evenly on top of the soup layer.

Pour melted butter over the croutons.

Bake at 350° for 50 to 55 minutes.