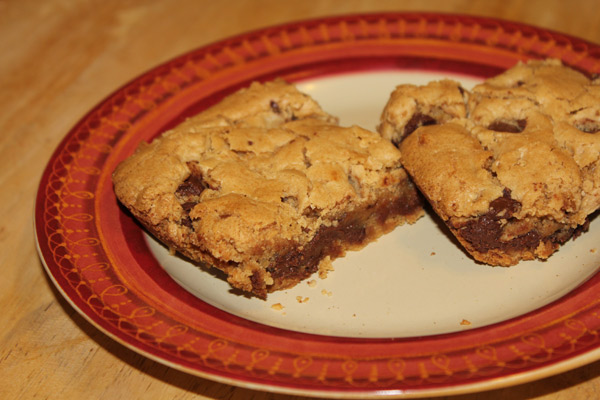 When I was growing up these Chocolate Chip Blondies were my favorite treat in the world!  I still love them and beg my mom to make them for me even though I've been stuck at 39 for a little while now.  I have finally talked her into letting me have the recipe so I can share these blonde beauties with you.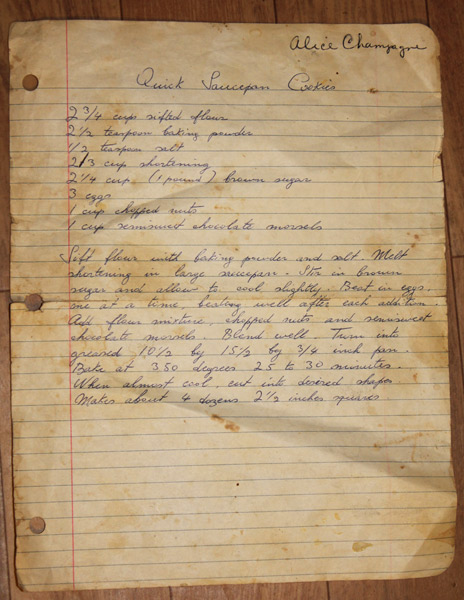 The piece of paper that she handed me is so old and worn that it was falling apart in my hand and I actually feel like I'm saving the recipe for posterity!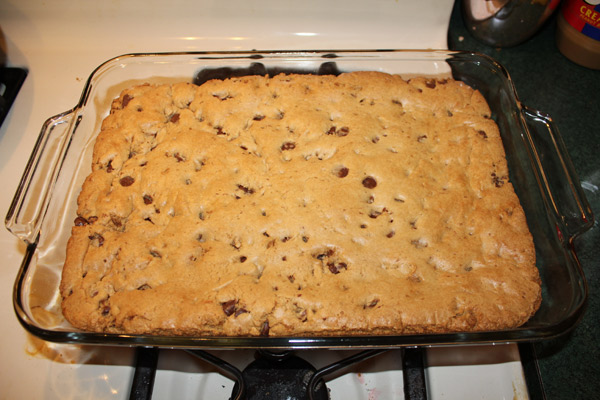 This recipe makes a big batch but they always go really fast.  I hope you'll try them out and let me know what you think!
Chocolate Chip Blondies

Adapted from my mom's old recipe

Yield – 30 servings

Preparation Time – 15 minutes

Cooking Time – 25-30 minutes

Ingredients

2 3/4 cups flour
2 1/2 teaspoons baking powder
1/2 teaspoon salt
2/3 cup butter or margarine
2 1/4 cup (1 pound) brown sugar
3 eggs
1 cup chopped nuts (optional)
1 cup semisweet chocolate morsels

Directions

Mix flour, baking powder and salt in a large bowl.
Melt the butter in a large saucepan.
Stir in the brown sugar until mixed well then remove from heat and allow to cool slightly.
Beat in the eggs, one at a time, beating well after adding each egg.
Add flour mixture, chopped nuts and semisweet morsels.  Blend well.
Turn the mixture into a greased 10″ x 13″ pan.  Bake at 350 degrees for 25 to 30 minutes.