A healthy holiday dessert the entire family will love – Dark Chocolate Almond Turtle Clusters!
This post is sponsored by Amazon, all thoughts are my own.
I don't know about you, but this holiday season I'm looking to have a few sweet treats here and there.
I've found the perfect dessert that is so simple to make and is packed with the perfect flavors and textures. Plus, it hits the sweet tooth spot without making me want to binge on all the treats.
That being said, I'll be making these for our family, but also for gifts this holiday season too!
You just need 3 ingredients:
Dark chocolate morsels
Almonds
Caramel bits
Optional: Salt flakes
You can have all of this delivered to your door by Amazon this holiday season!
Amazon is making grocery shopping more accessible with healthy pantry staples and holiday-inspired groceries that are available to customers shopping with a SNAP EBT card.
You can order pantry staples, as well as fresh produce, meats, and dairy for your holiday meals and treats this year!
A SNAP EBT card also qualifies shoppers for a range of budget-saving offers that include special discounts across grocery brands, and free access to Amazon Fresh for fresh produce, meats and more (in most metropolitan regions.)
There is no membership required!!
First, I'll show you how easy it is to make this fabulous and healthy holiday dessert. Then, I'll share how to use your SNAP EBT card to order on Amazon.com!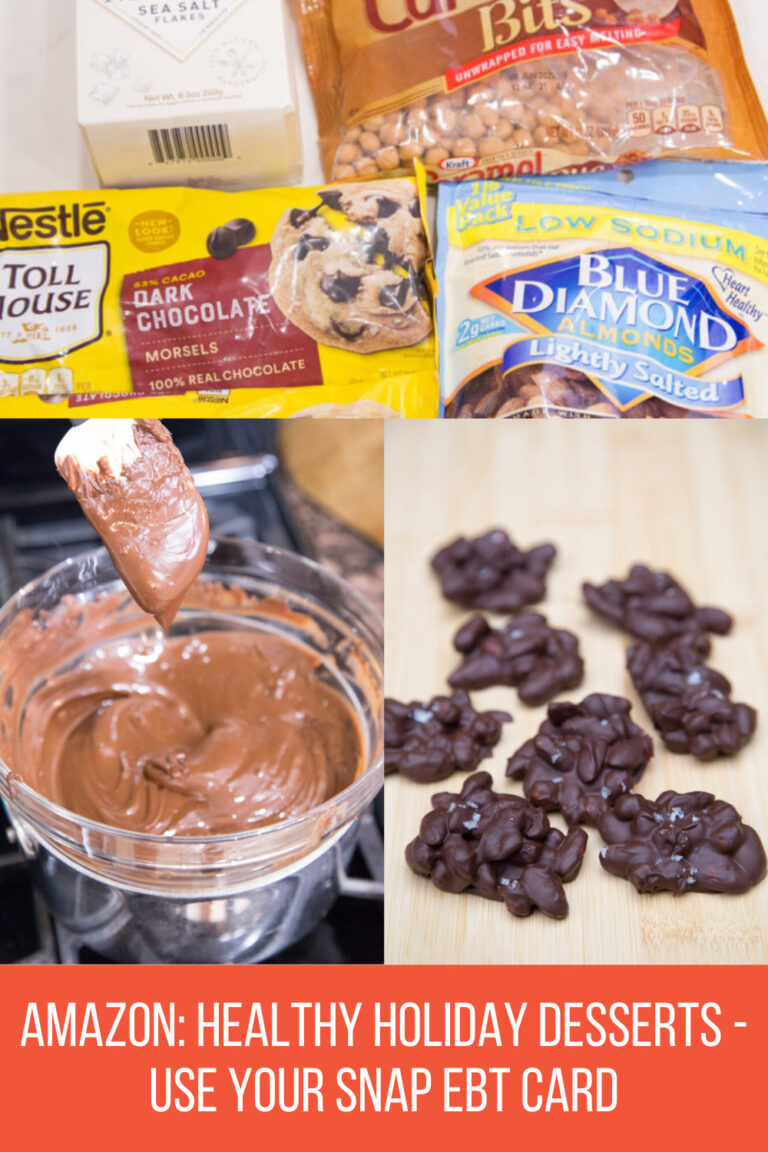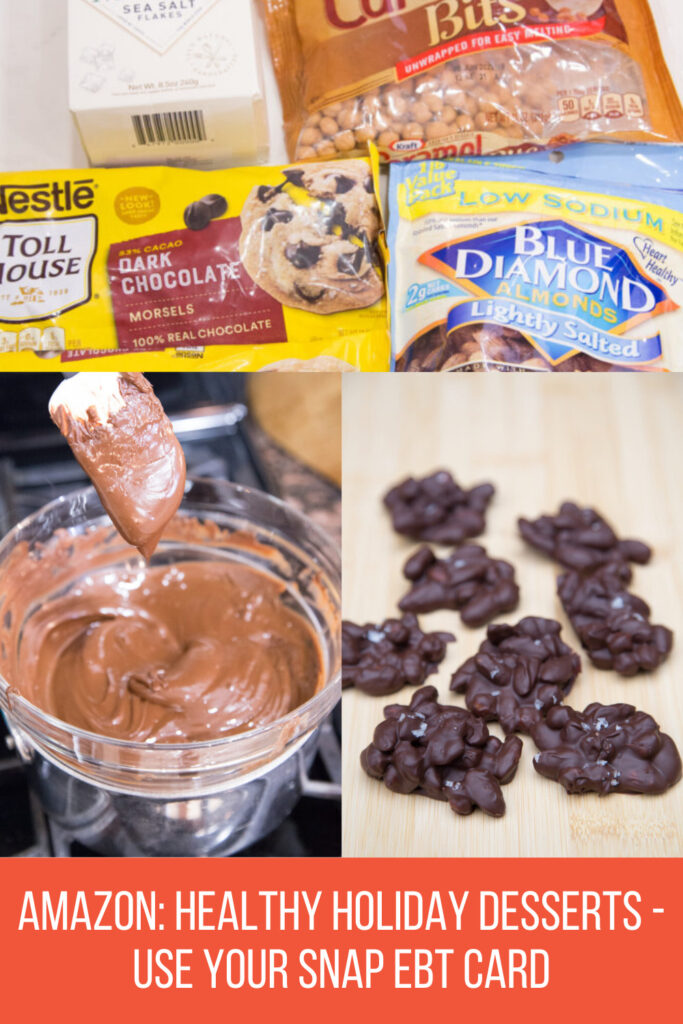 How to Make Dark Chocolate Almond Turtle Clusters
Here is a look at how to make these Dark Chocolate Almond Turtle Clusters.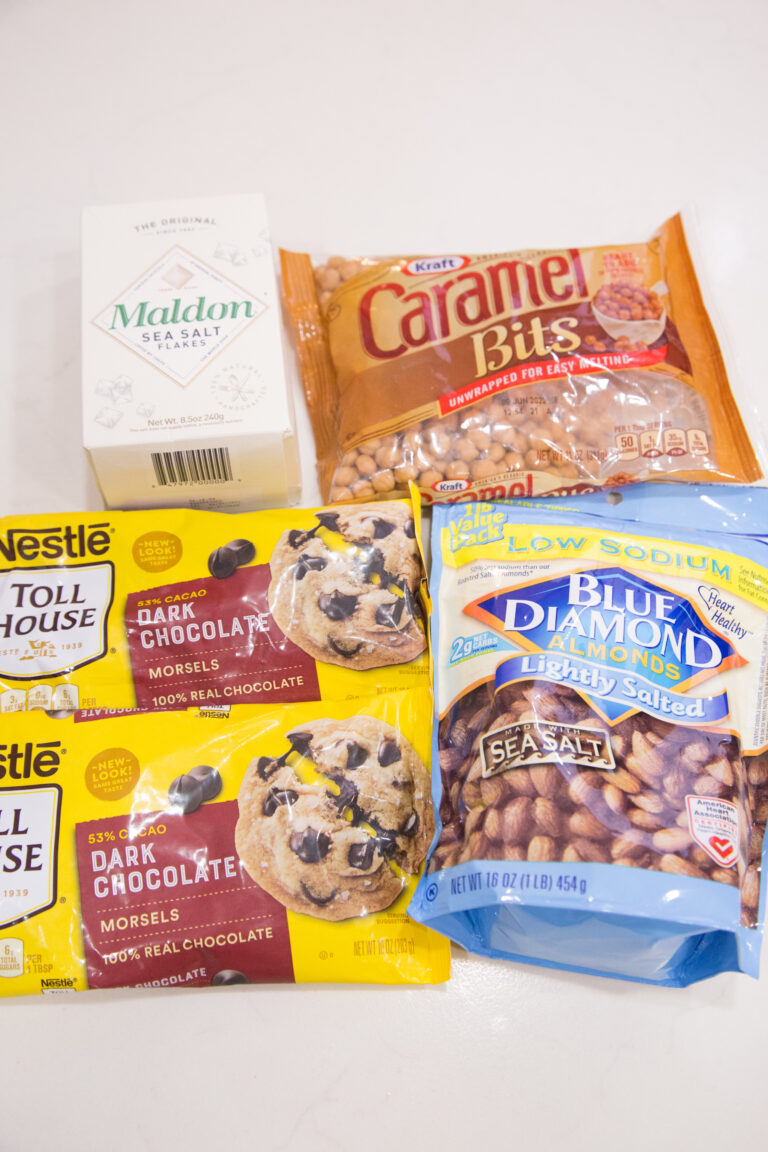 Order these ingredients from Amazon, using your SNAP EBT card. (Links to order below!!)
The sea salt flakes are optional.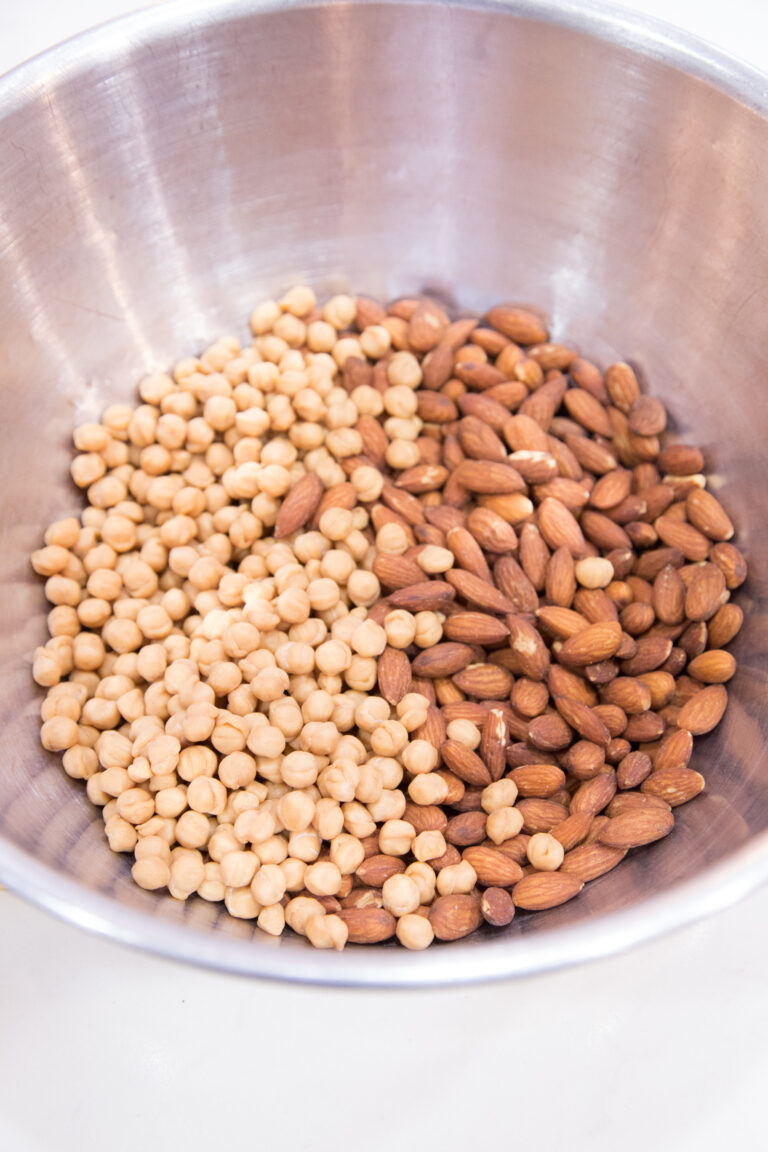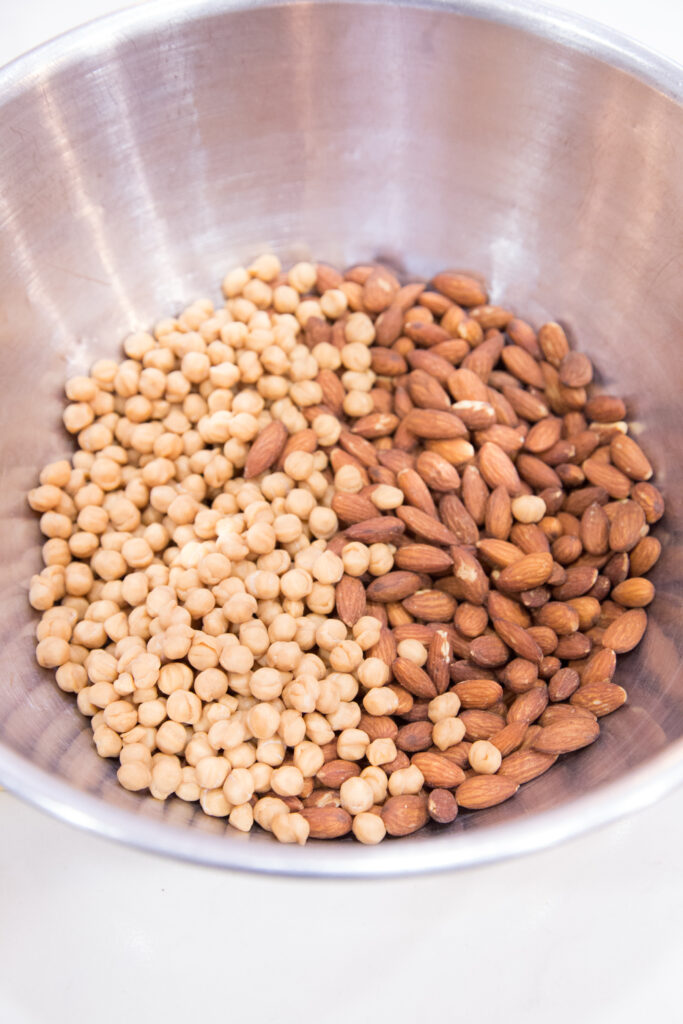 In a large mixing bowl, add the caramel bits and almonds.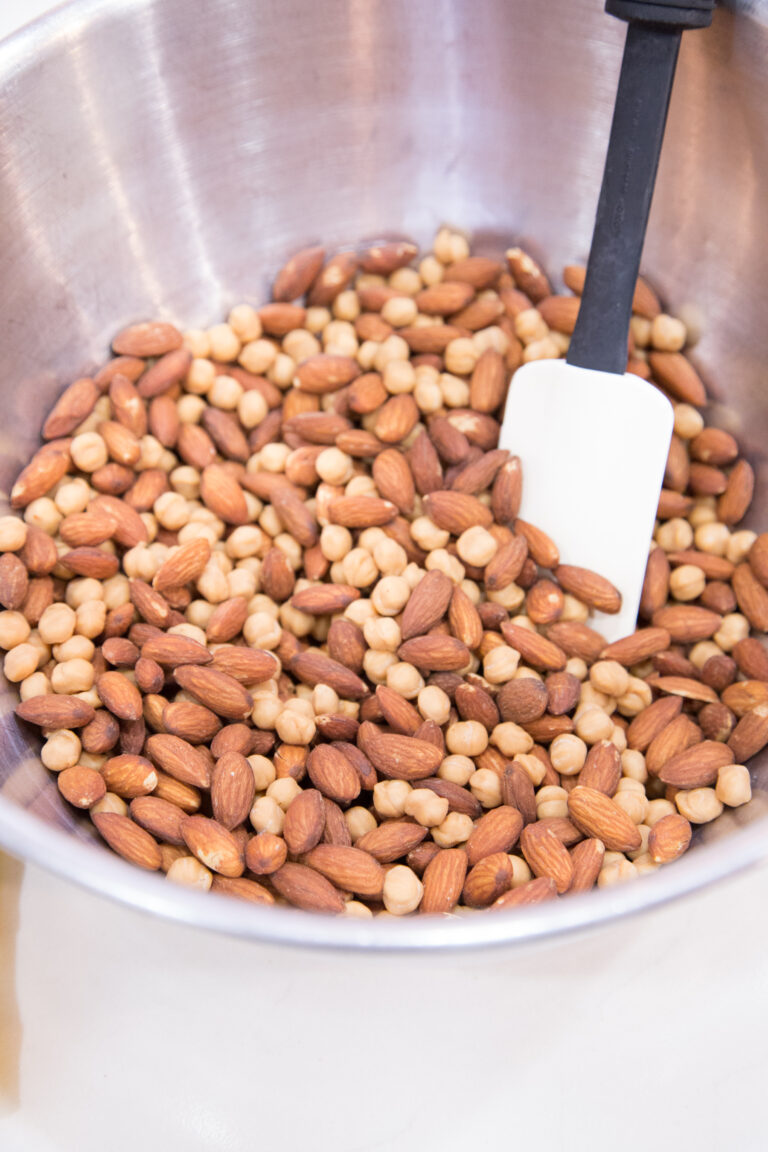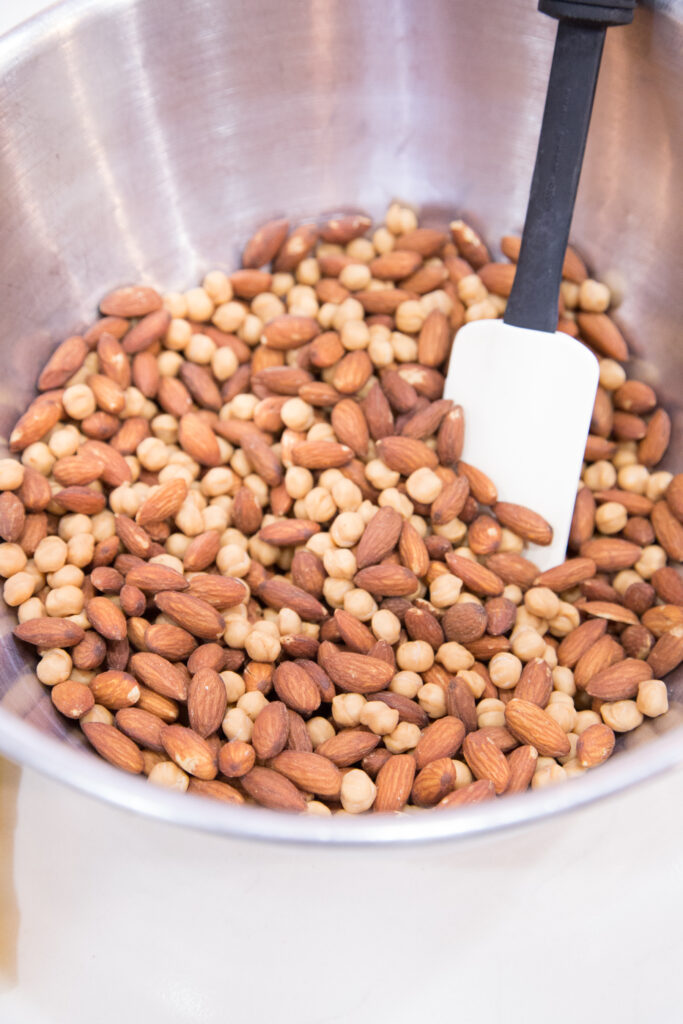 Mix them well.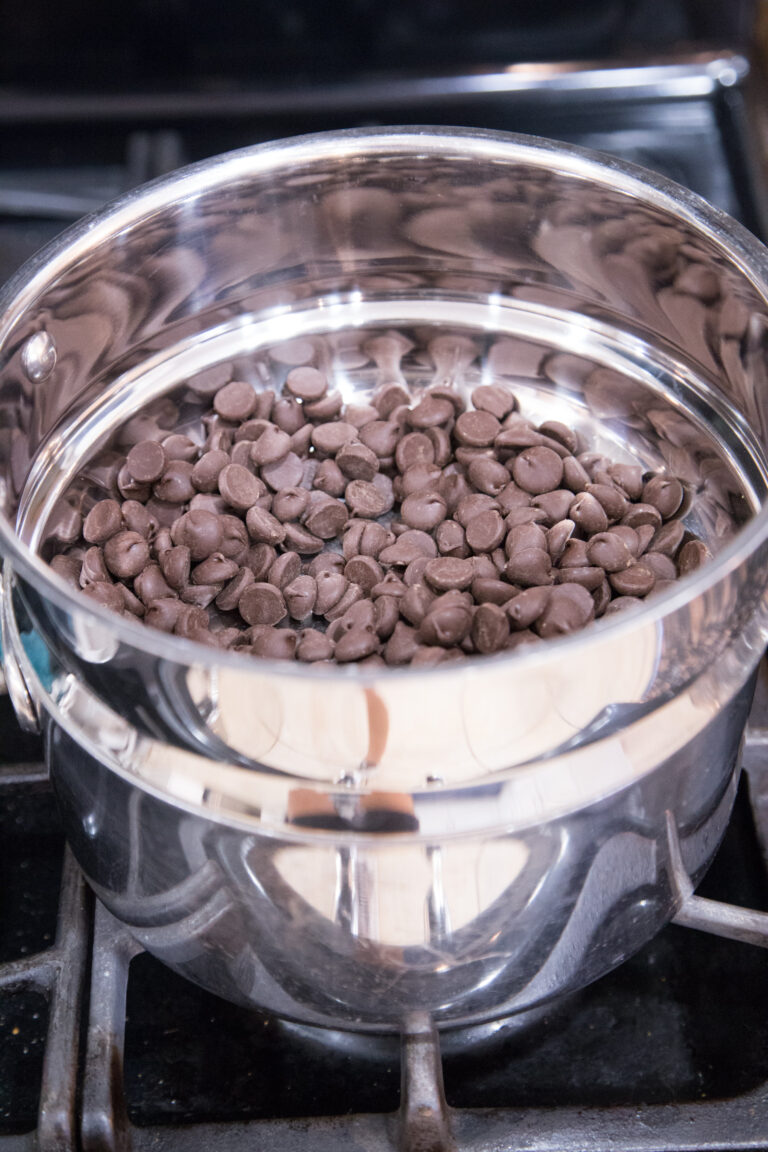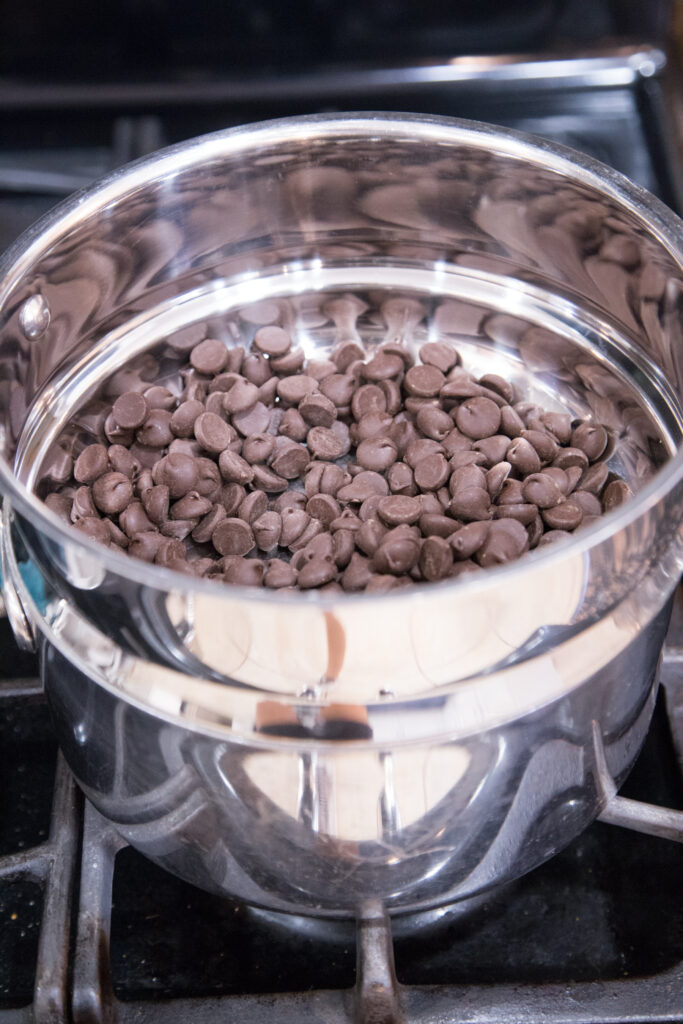 Add the chocolate chips to a double boiler. (2 pans above.)
If you don't have a top double boiler pan, you can use a large glass bowl.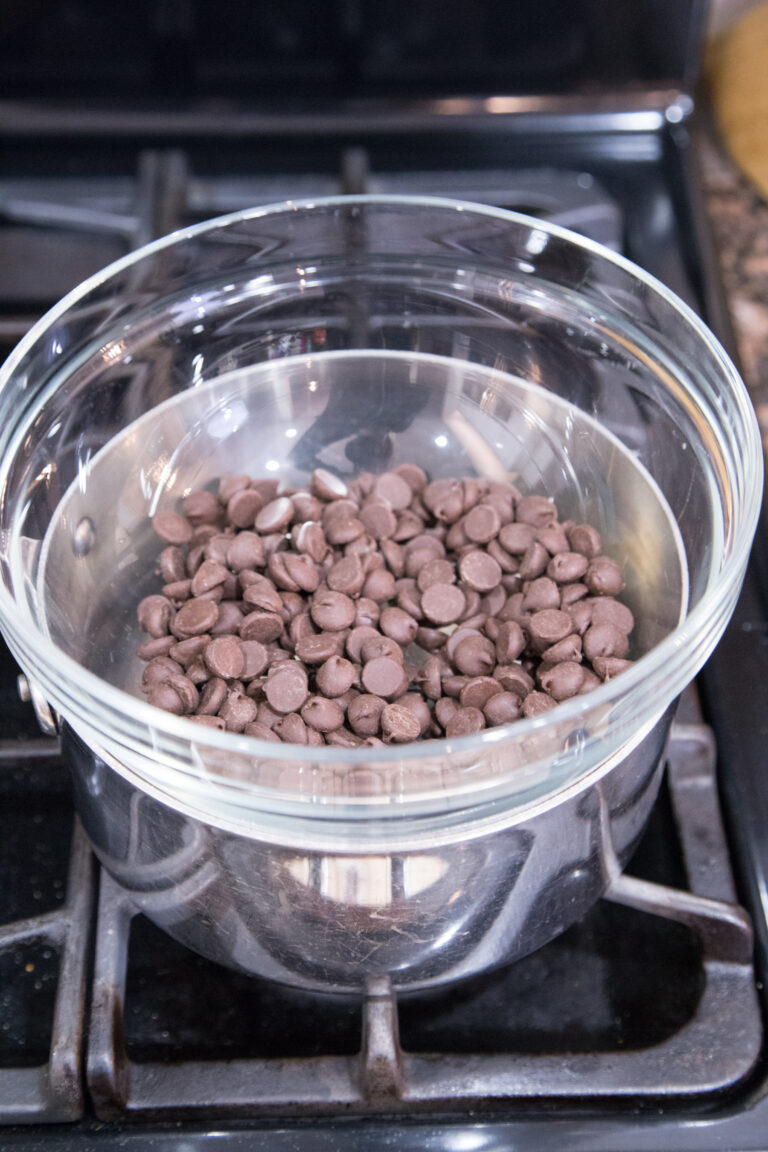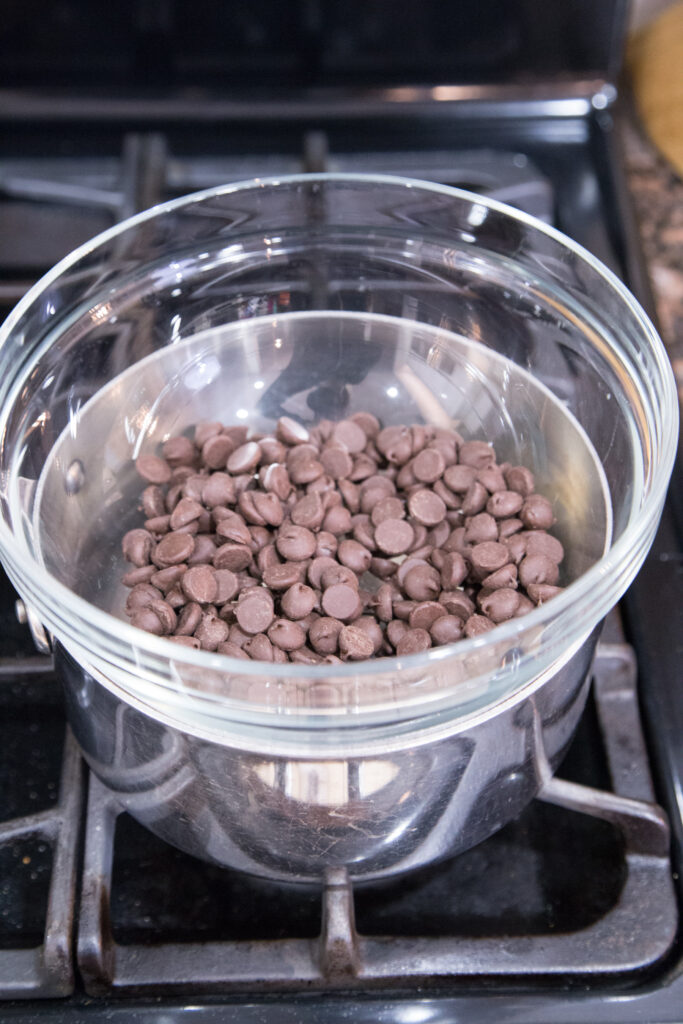 If you do it this way, the bowl will get very hot and some steam might escape around the side. Use oven mitts and caution!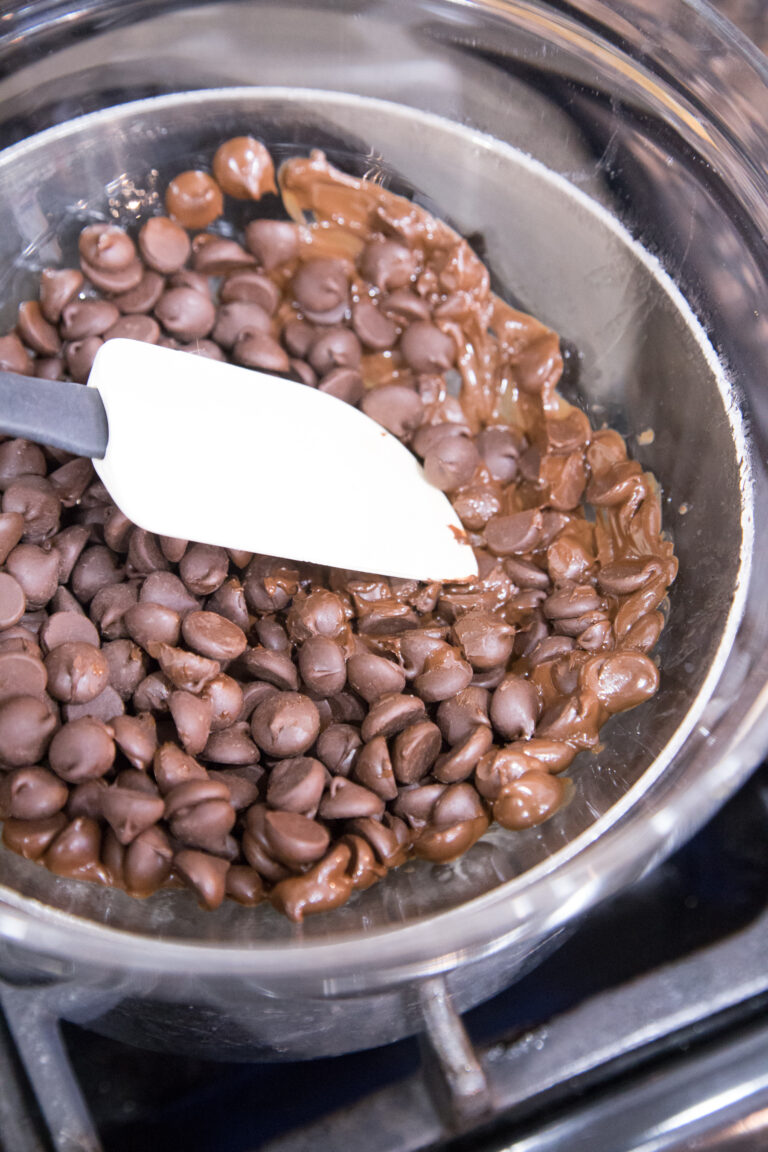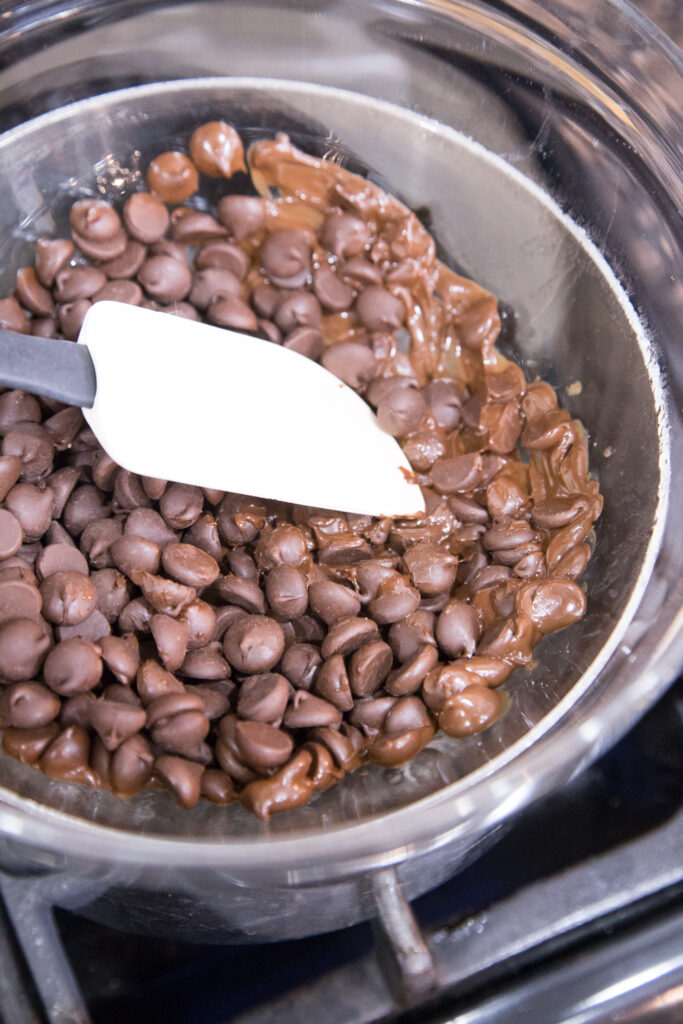 Once the water boils, the chocolate chips will begin to melt.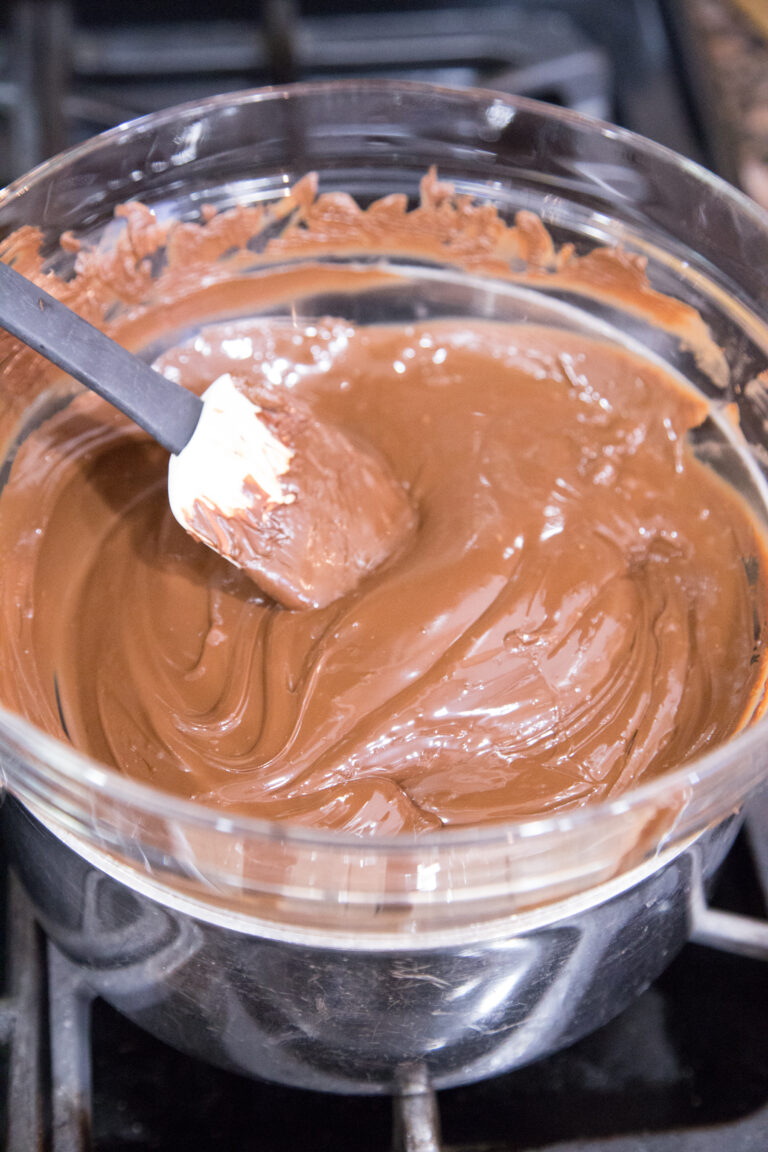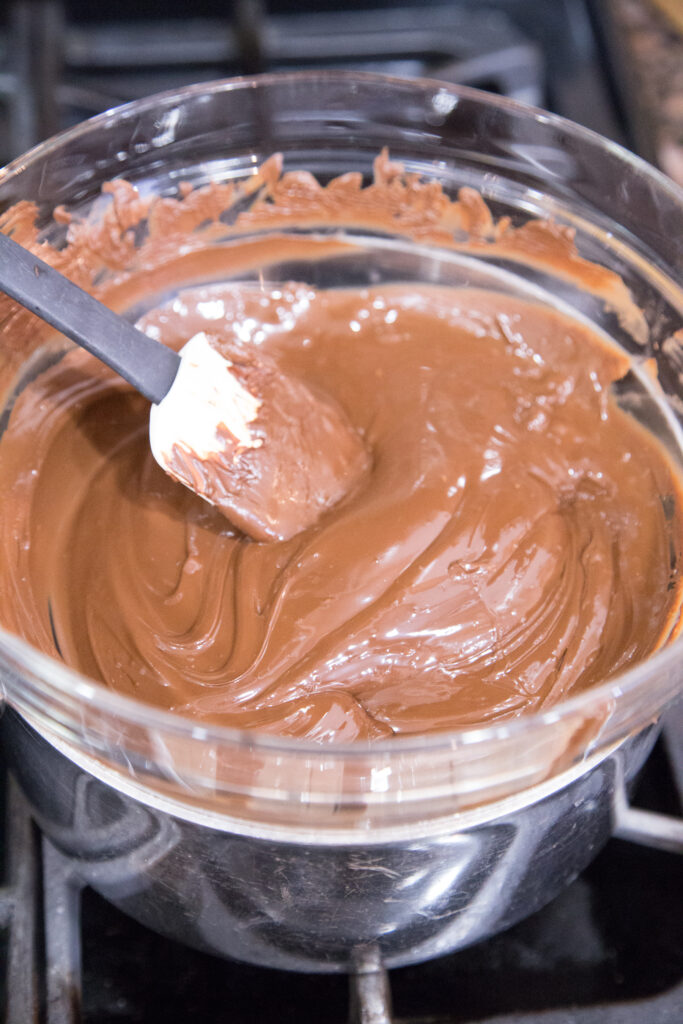 Stir often, as they are all melting to form smooth chocolate sauce.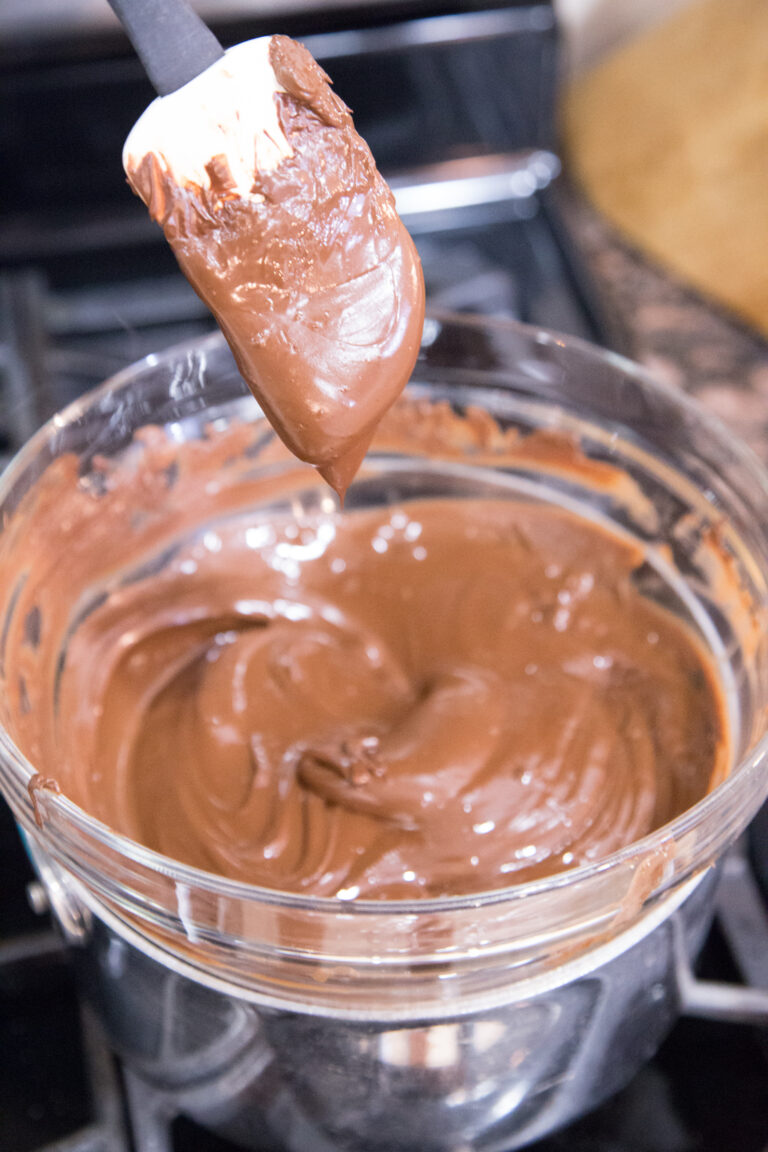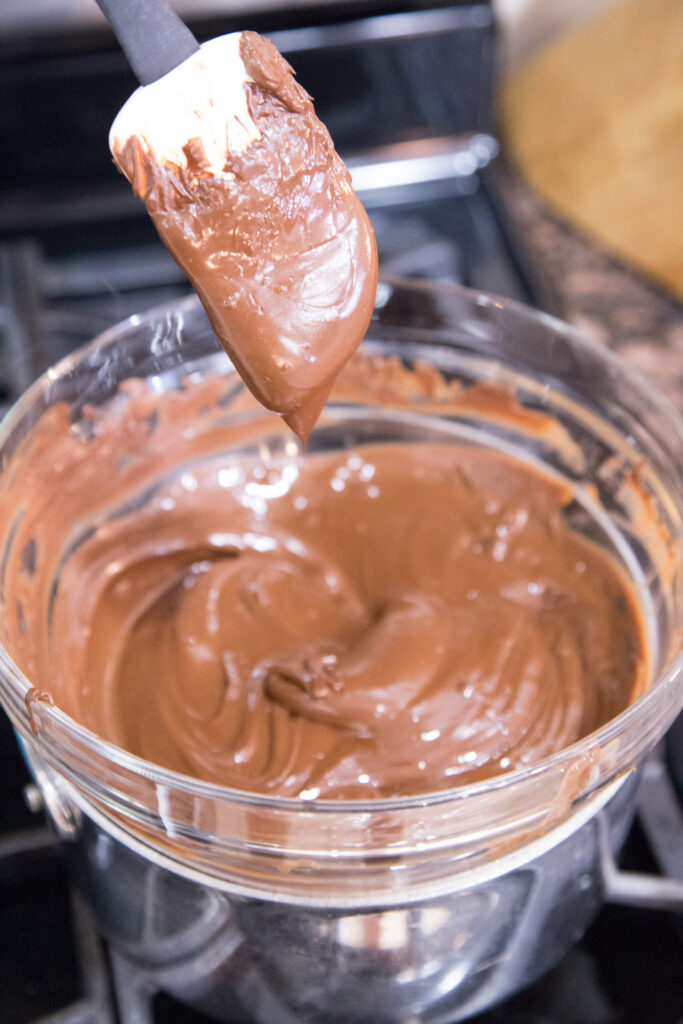 OOOOh, yum!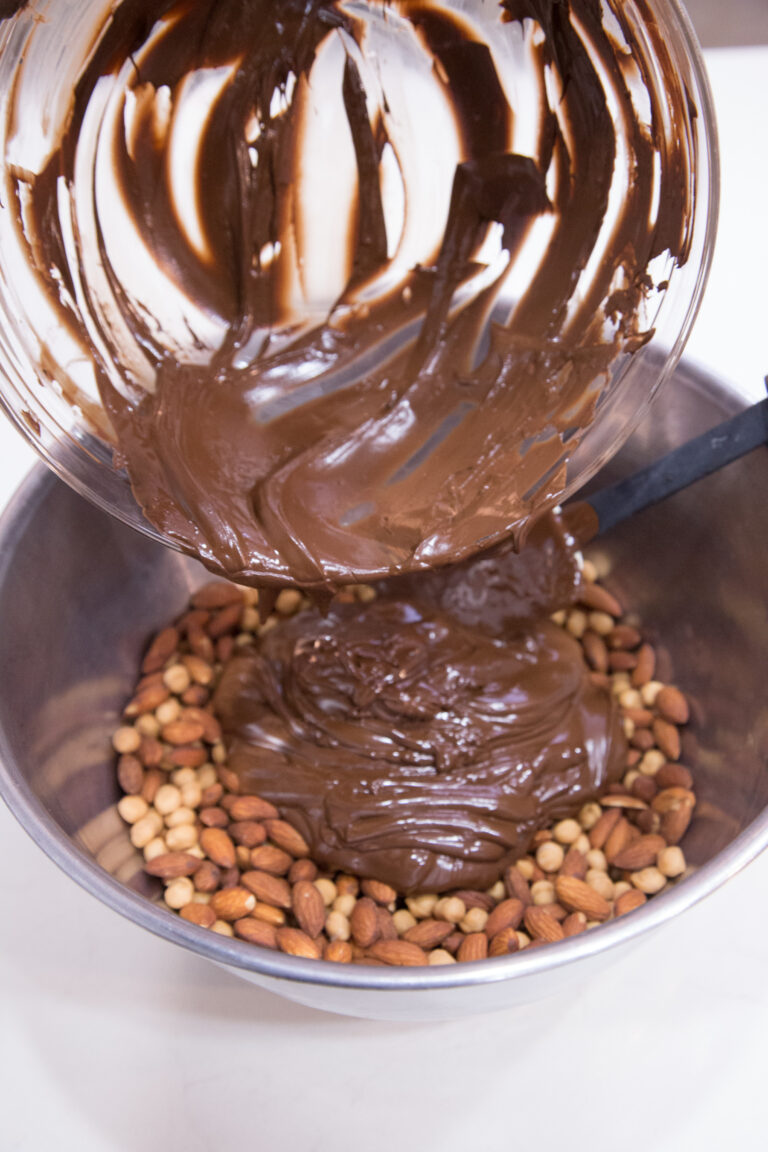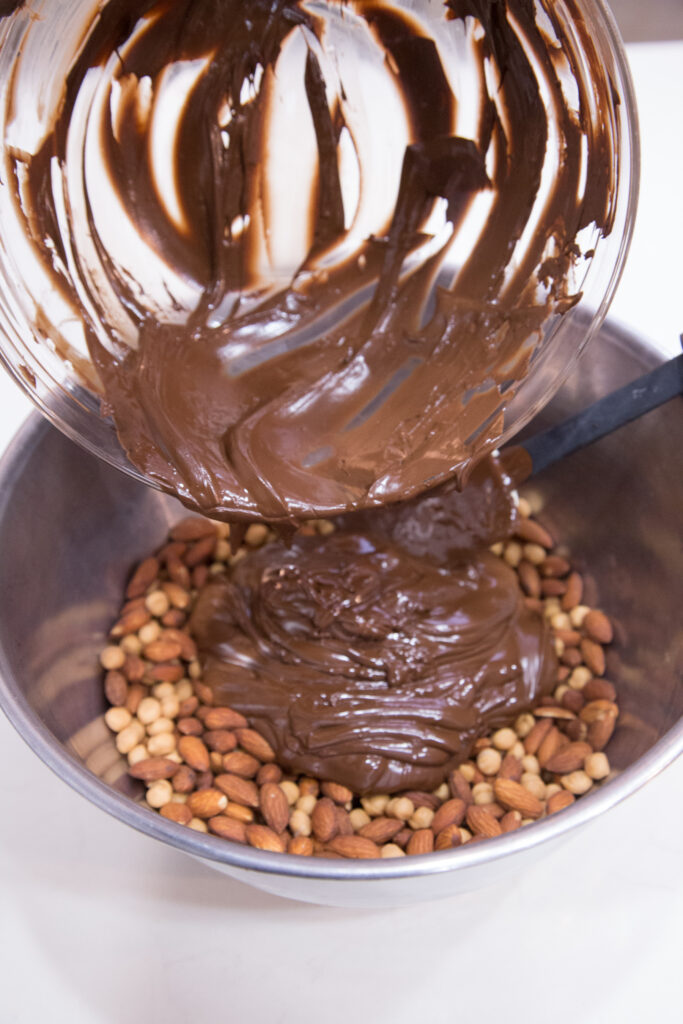 Carefully and quickly scrape the melted chocolate into the bowl with the almonds and caramel bits.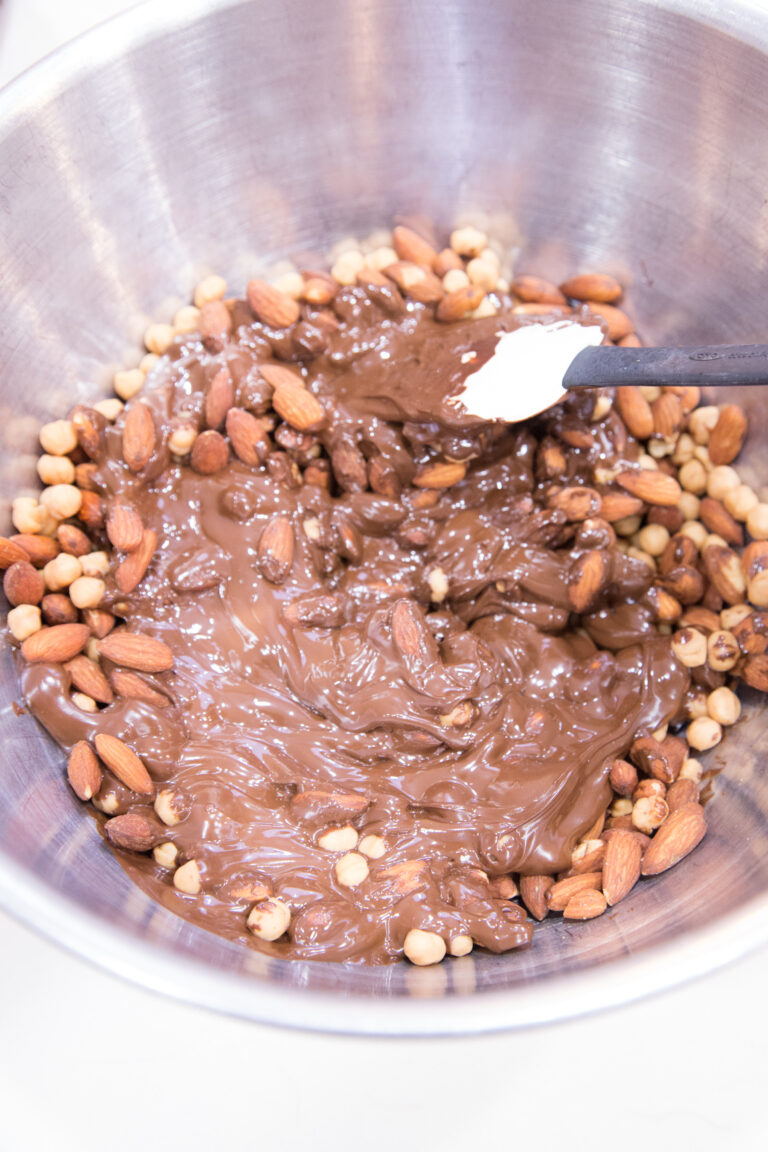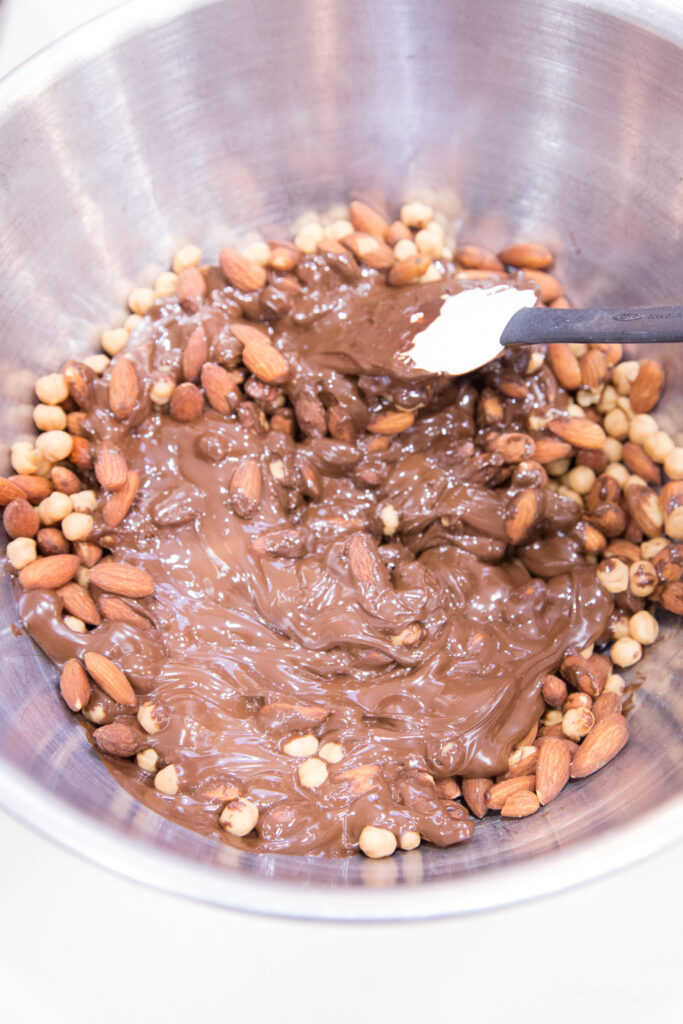 Mix well.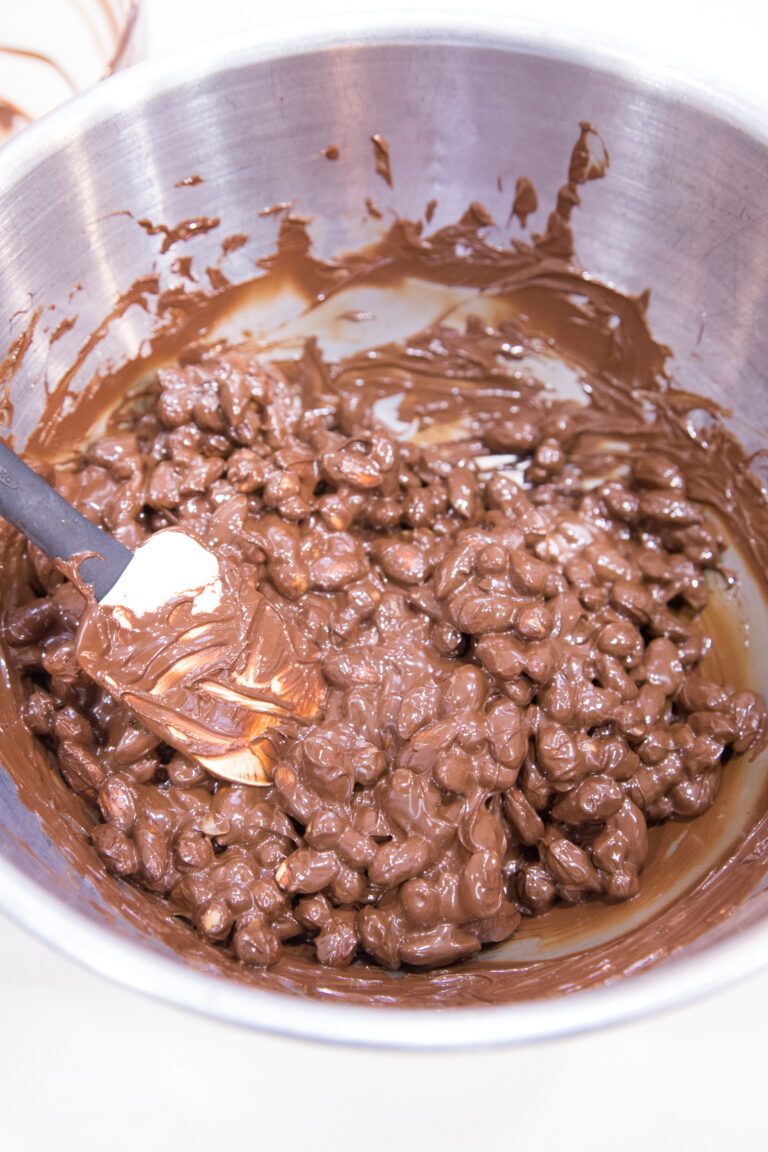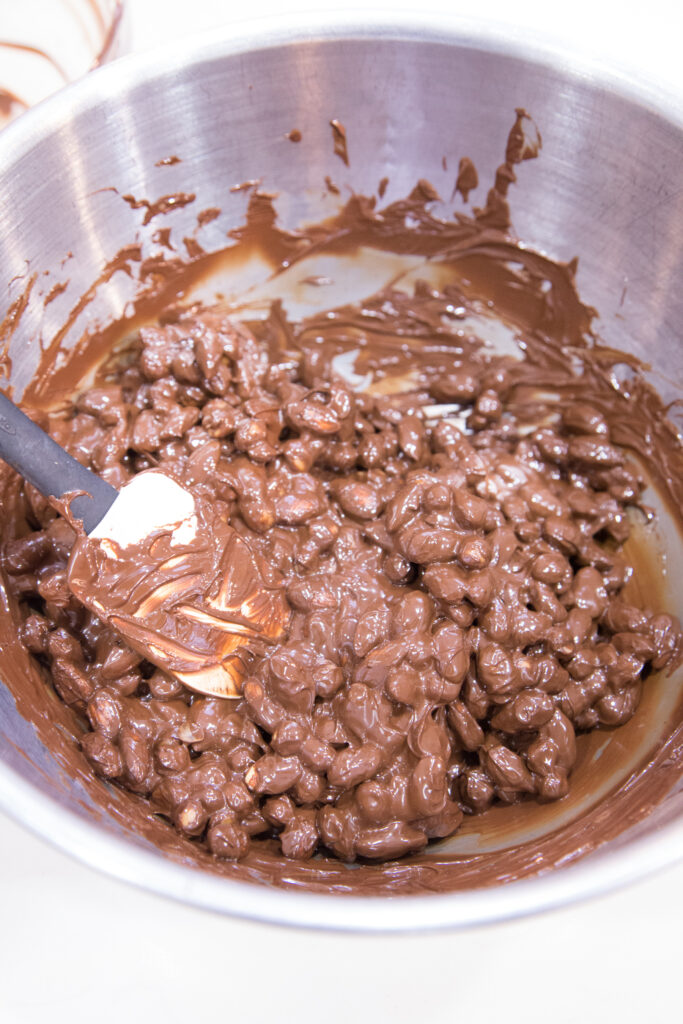 Cover and coat the almonds and caramel with the melted chocolate.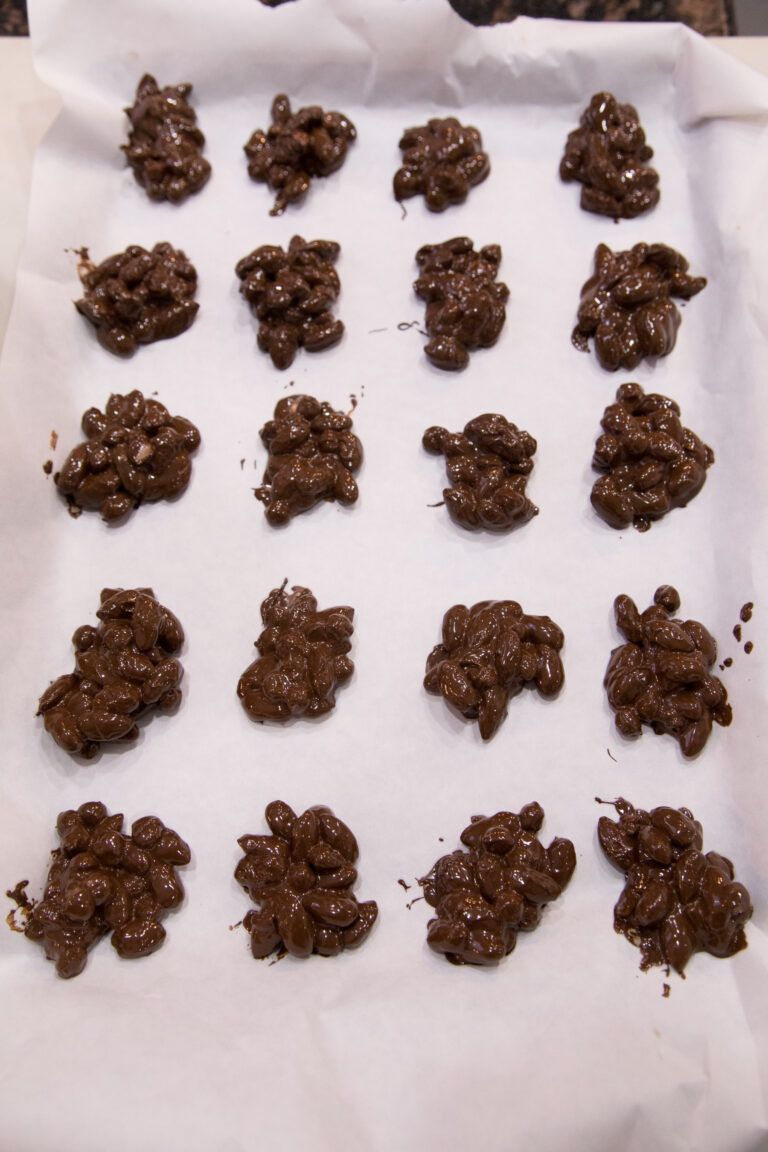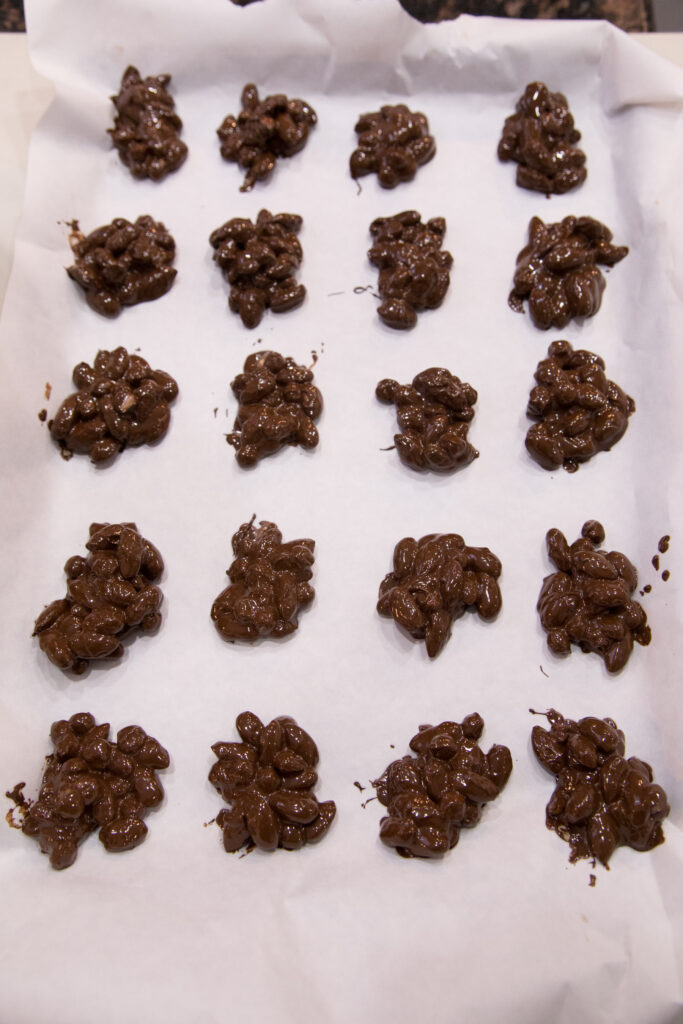 Using a spoon, dollop the clusters onto a parchment or wax paper lined baking sheet.
This amount will make about 40 clusters.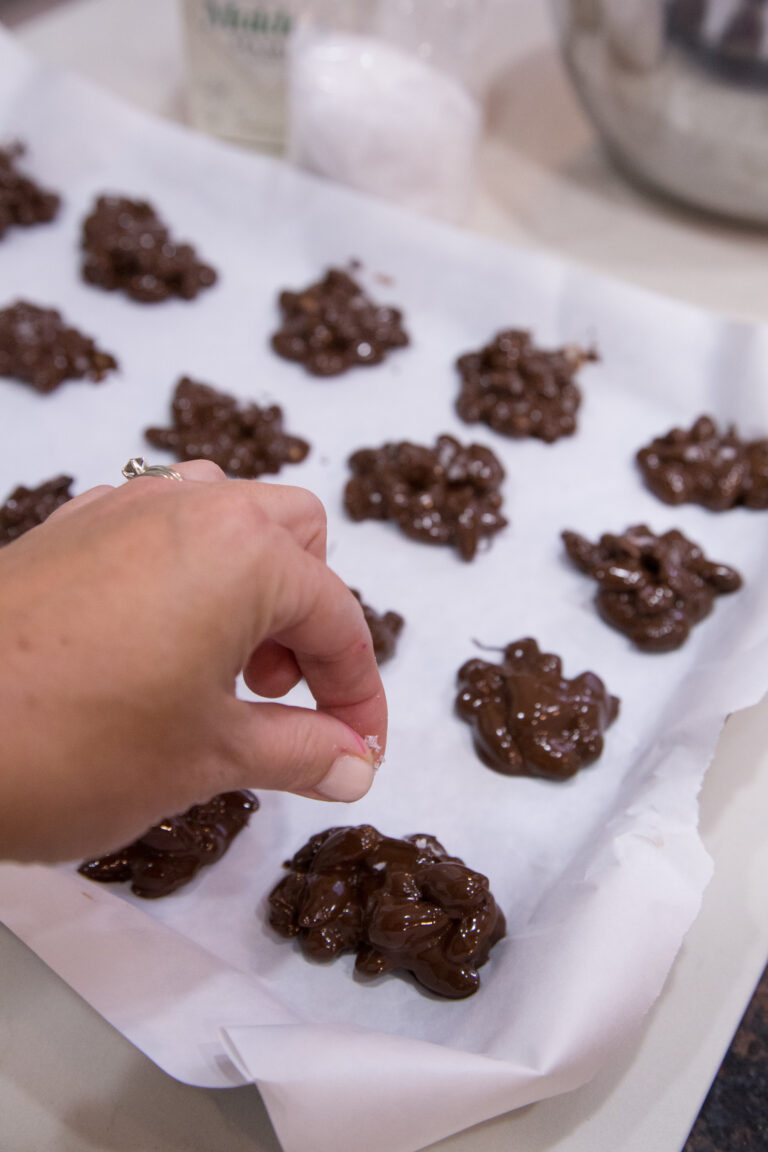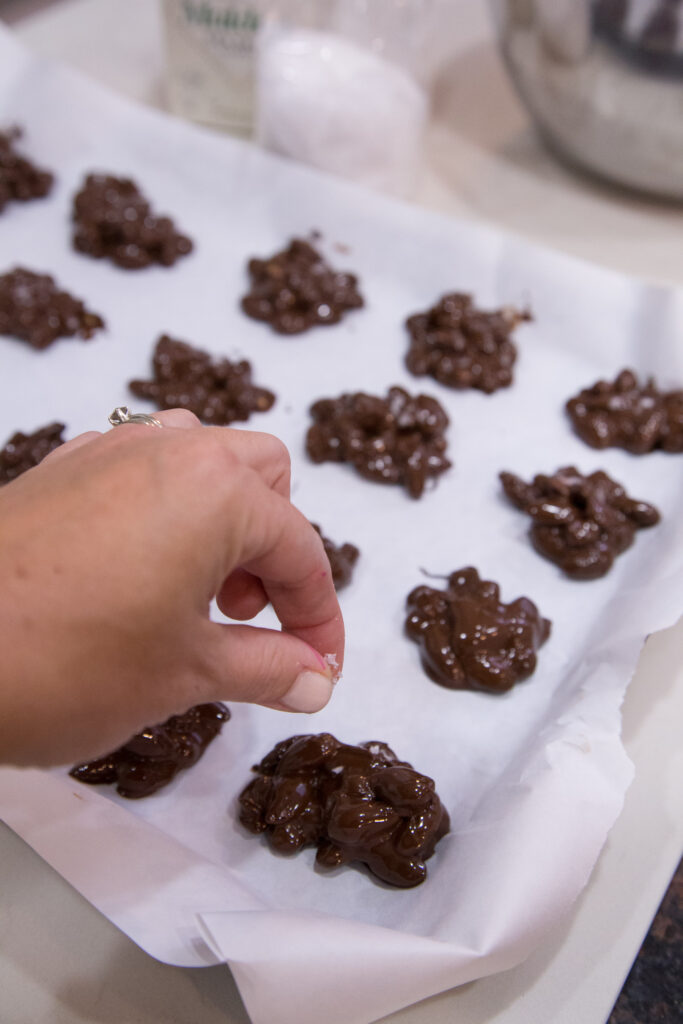 Before the chocolate begins to cool, add a pinch of sea salt to each cluster.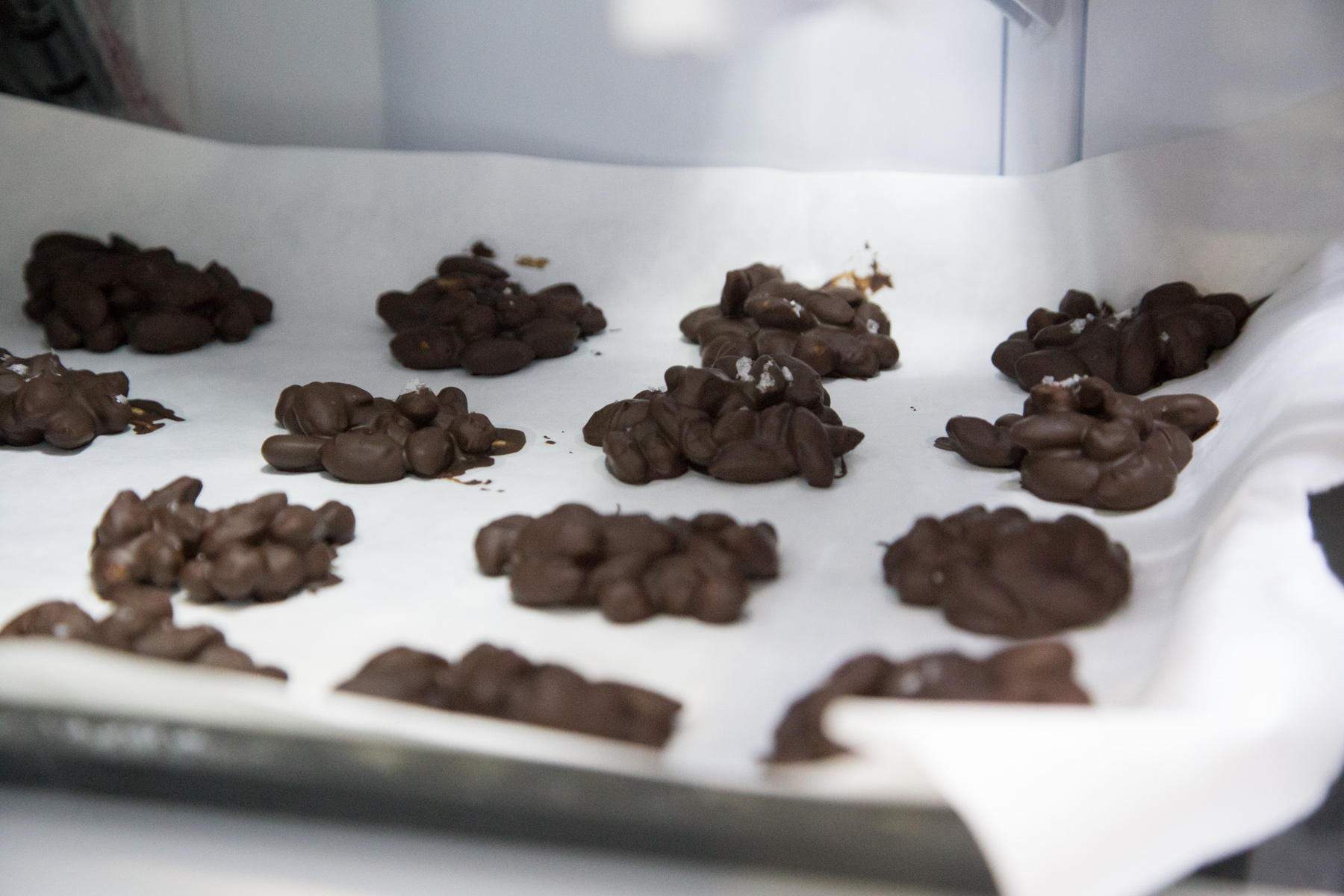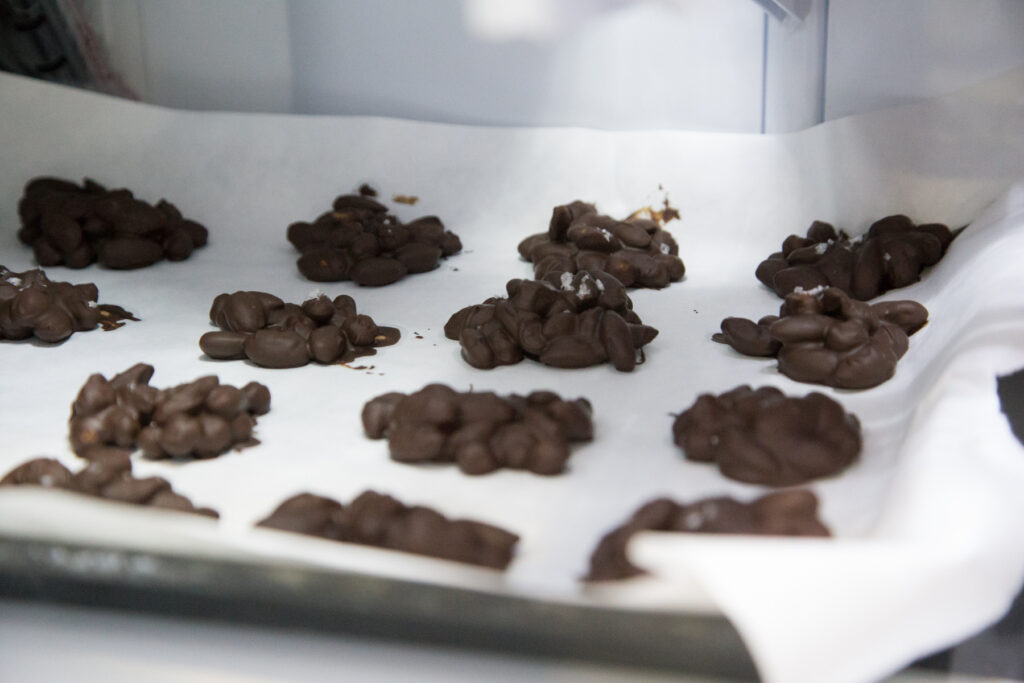 Chill in the fridge for 1 hour, or on the countertop for about 2 hours.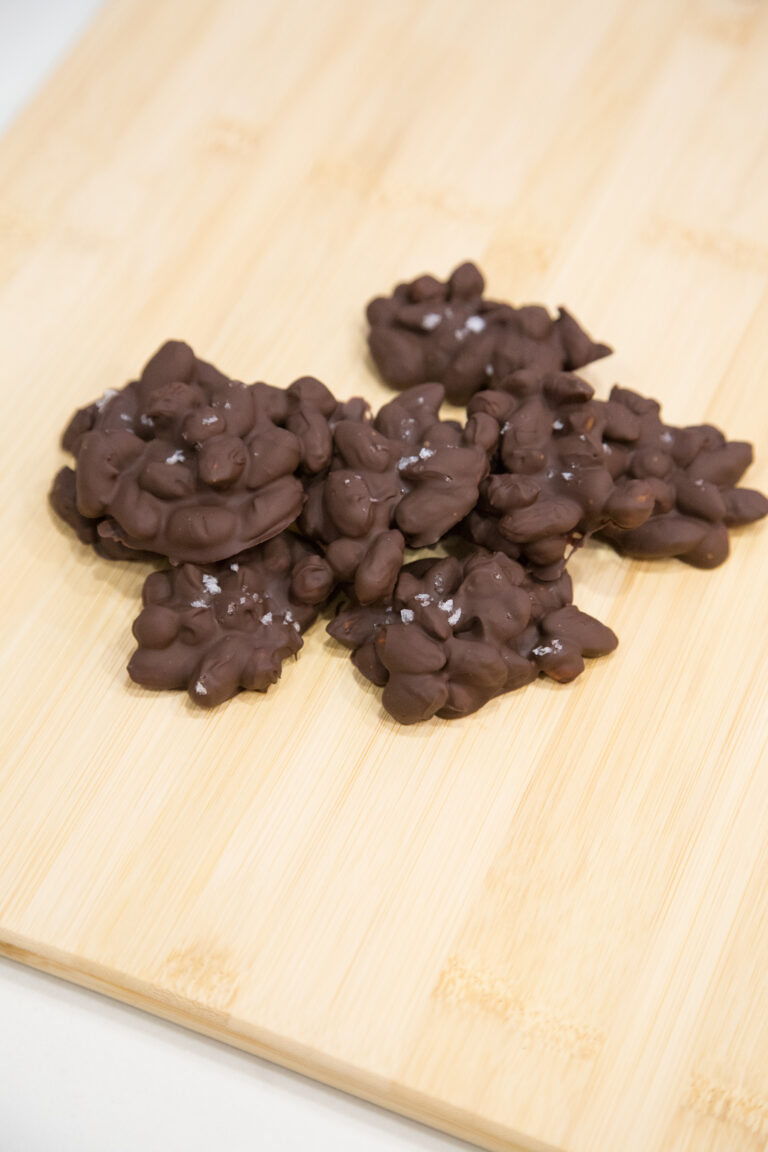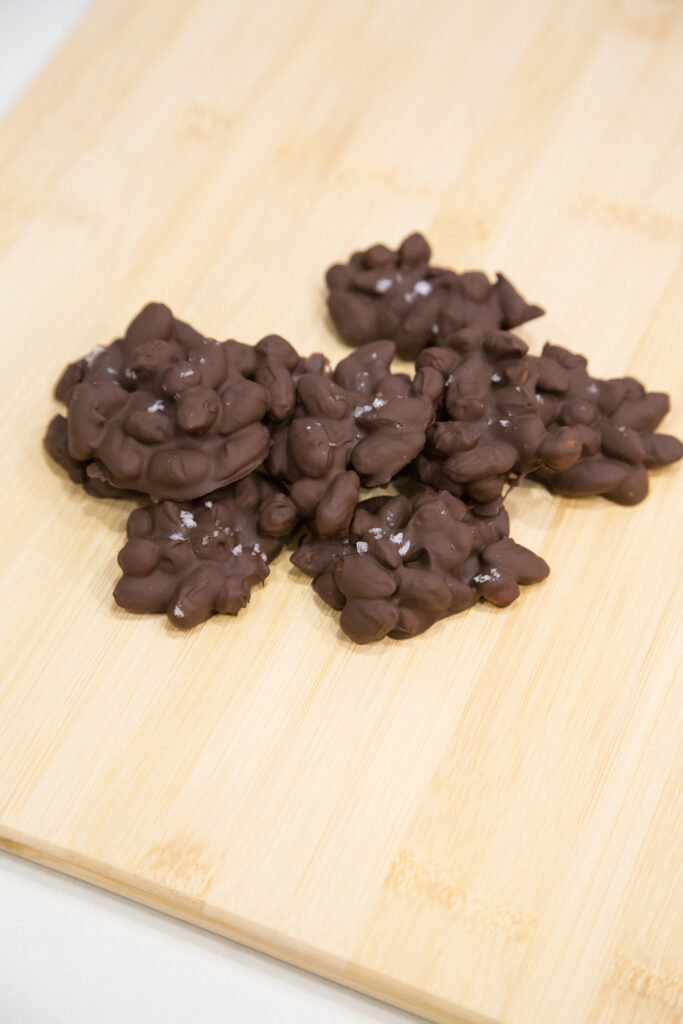 Clusters can be served immediately, stored at room temperature in an airtight container for up to 7 days, or stored in resealable baggie or container in the freezer for up to 6 months.
Order the Ingredients from Amazon & Use SNAP Benefits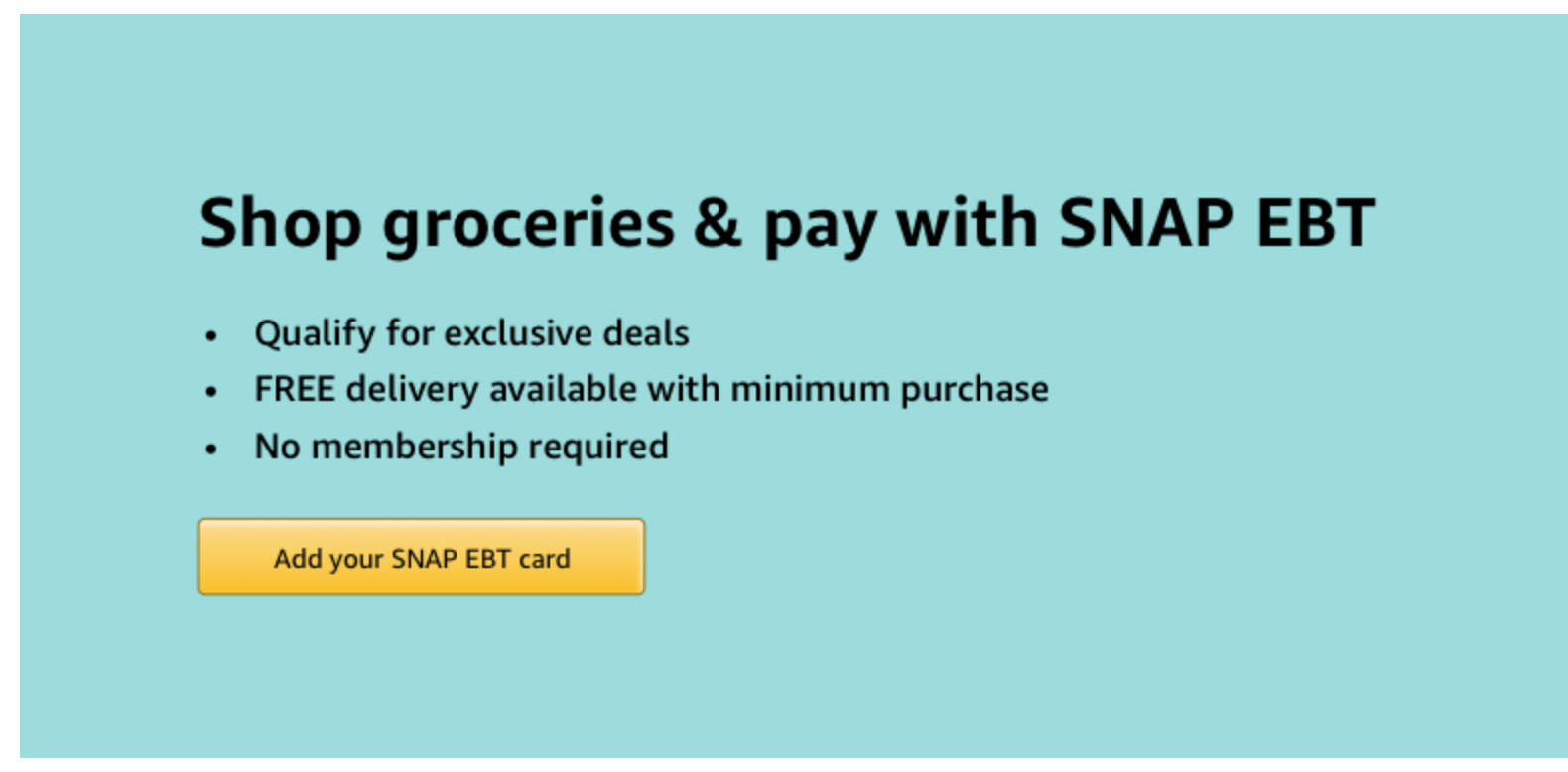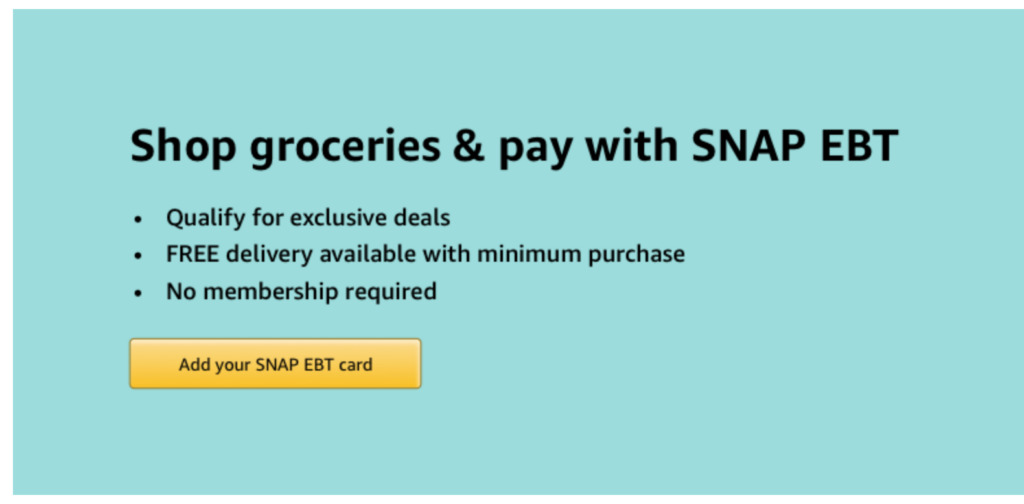 If you have a SNAP EBT card, you need to get your card added to your account TODAY.
It's super simple to shop on Amazon with your SNAP EBT card.
Step 1 – Visit Amazon.com/SNAP.
Step 2 – Add your SNAP EBT card information.
Step 3 – Shop for the groceries you need.
Step 4 – When it's time to checkout, add your SNAP EBT PIN to pay for eligible items. Easy peasy!
You'll enjoy the convenience and time-saving benefits with free home delivery on qualifying orders!
When ordering groceries from Amazon.com and Amazon Fresh, look for the "SNAP eligible" designation (see below.)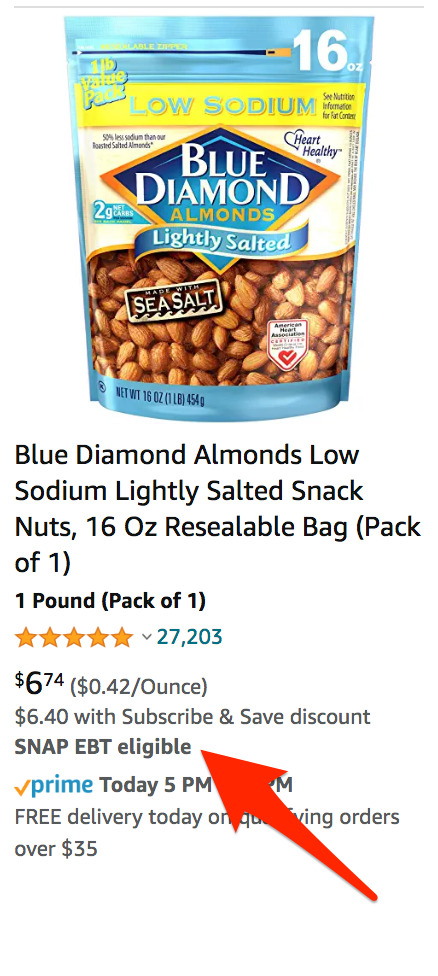 For this recipe, you'll need the following ingredients:
Get these added to your next order, and make these amazing Dark Chocolate Almond Turtle Clusters this holiday season!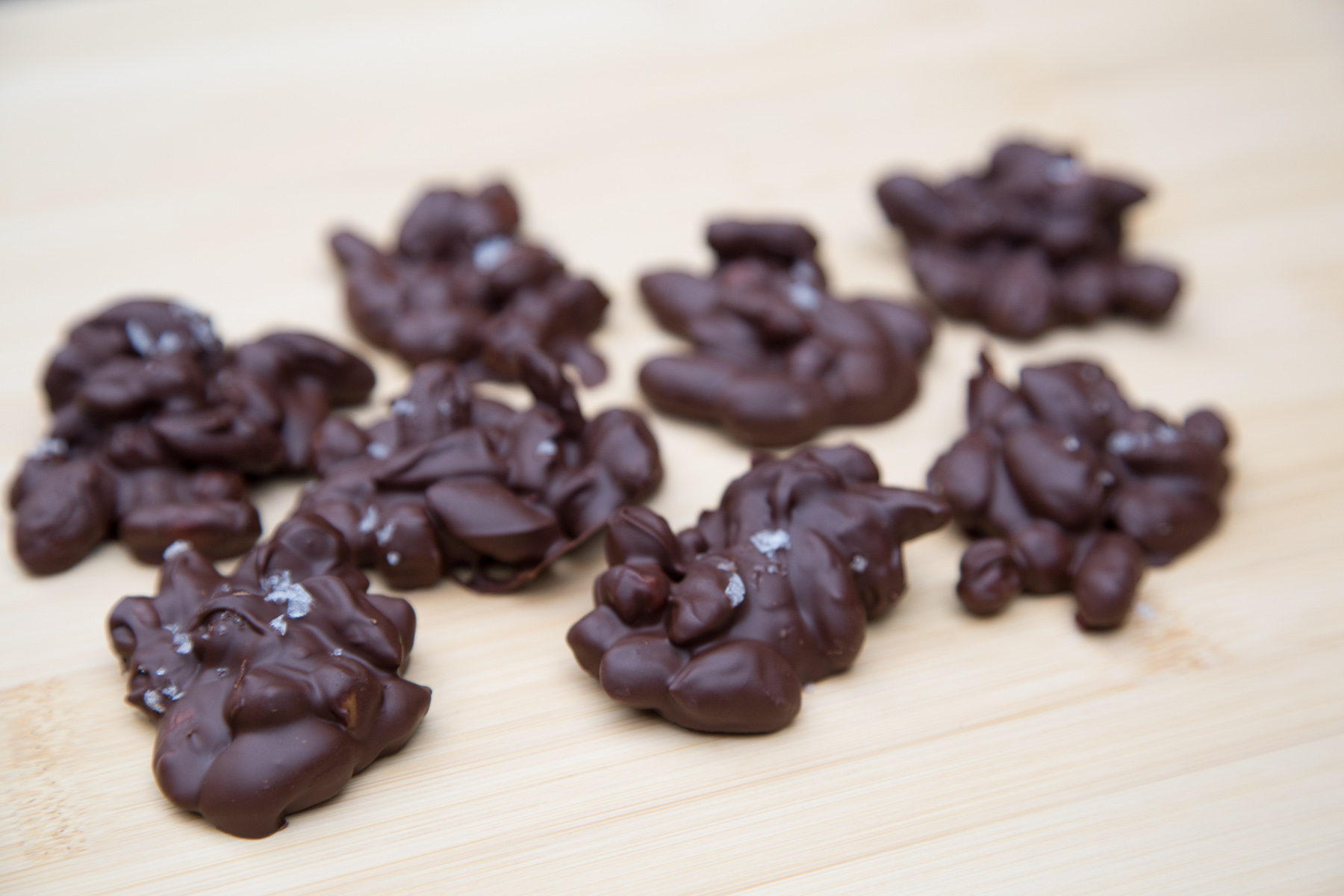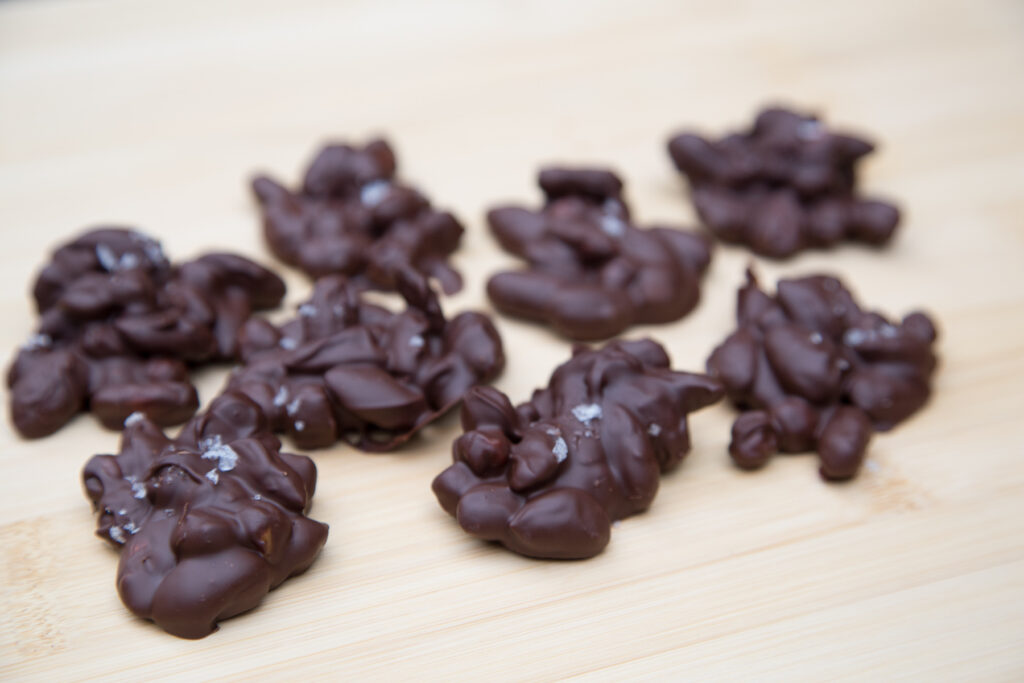 A healthy holiday dessert that the entire family will love!
Ingredients
16

oz.

bag lightly salted almonds

11

oz.

bag caramel bits

2 - 12

oz.

bags dark chocolate morsels

sea salt flakes

for sprinkling
Instructions
Line a baking sheet with parchment paper.

In a mixing bowl, toss the almonds with the caramel bits.

In a double boiler, melt the dark chocolate morsels. (To create a double boiler, you can use 2 nesting pans, or you can place a glass bowl over a stovetop pot with water underneath. Boil the water and let the chocolate melt.)

Once the chocolate has melted, toss with the almonds and caramel bits in the mixing bowl and cover well.

With a regular spoon, scoop the clusters and place on the lined baking sheet. Lightly flatten with the back of the spoon, so that they will be easy to bite into after they cool.

Let cool for 2 hours on the countertop, or 1 hour in the fridge.

Store in an airtight container for up to a week.

If you plan to make them for holiday gifts, you can freeze them once they have cooled.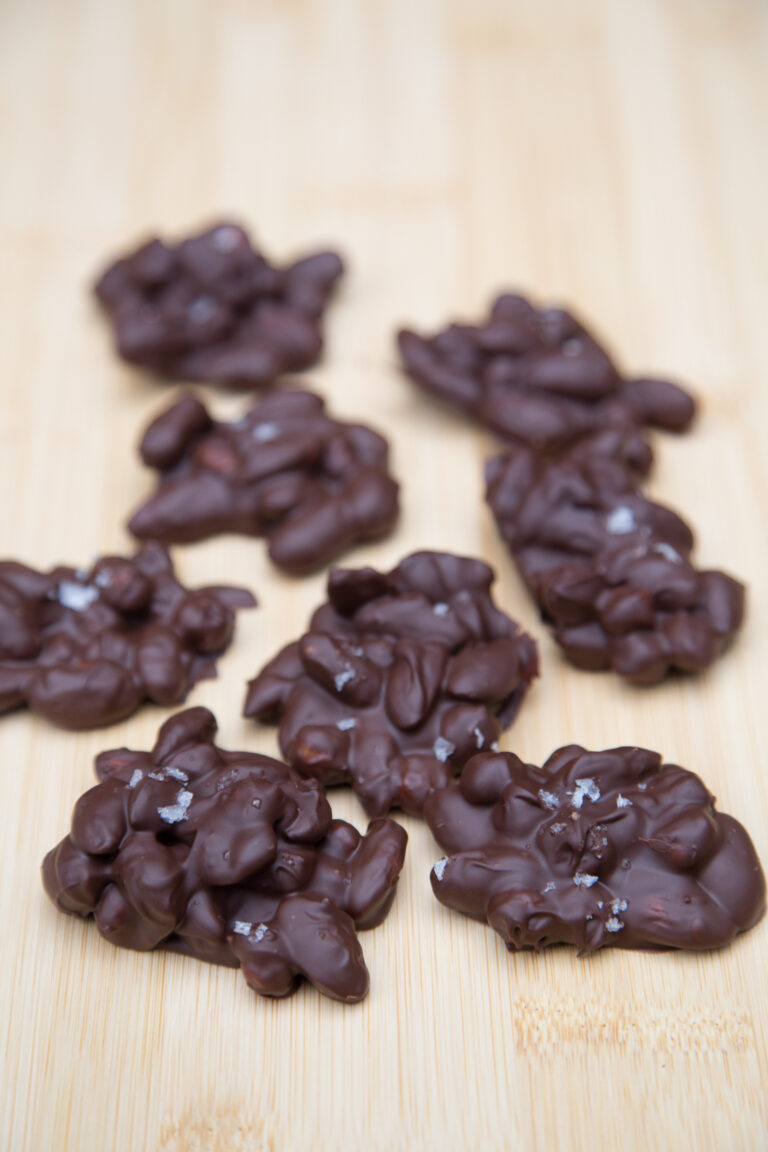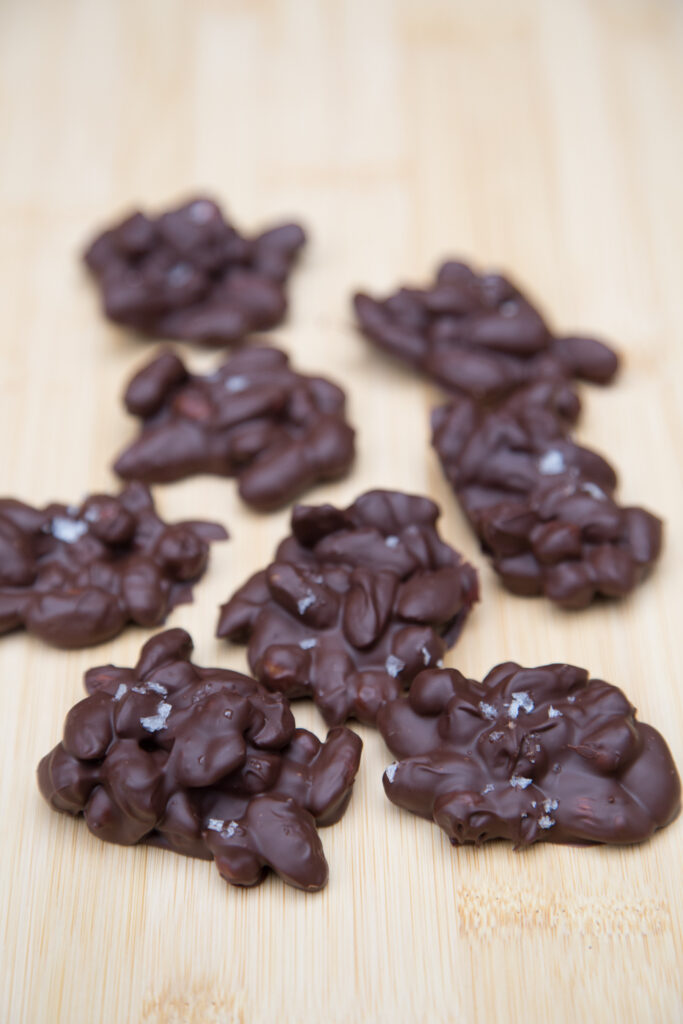 Disclosure: This post is sponsored by Amazon, all thoughts are my own.
Disclaimer: As an Amazon Associate, I earn commissions on qualifying purchases. Reviews, opinions are my own.