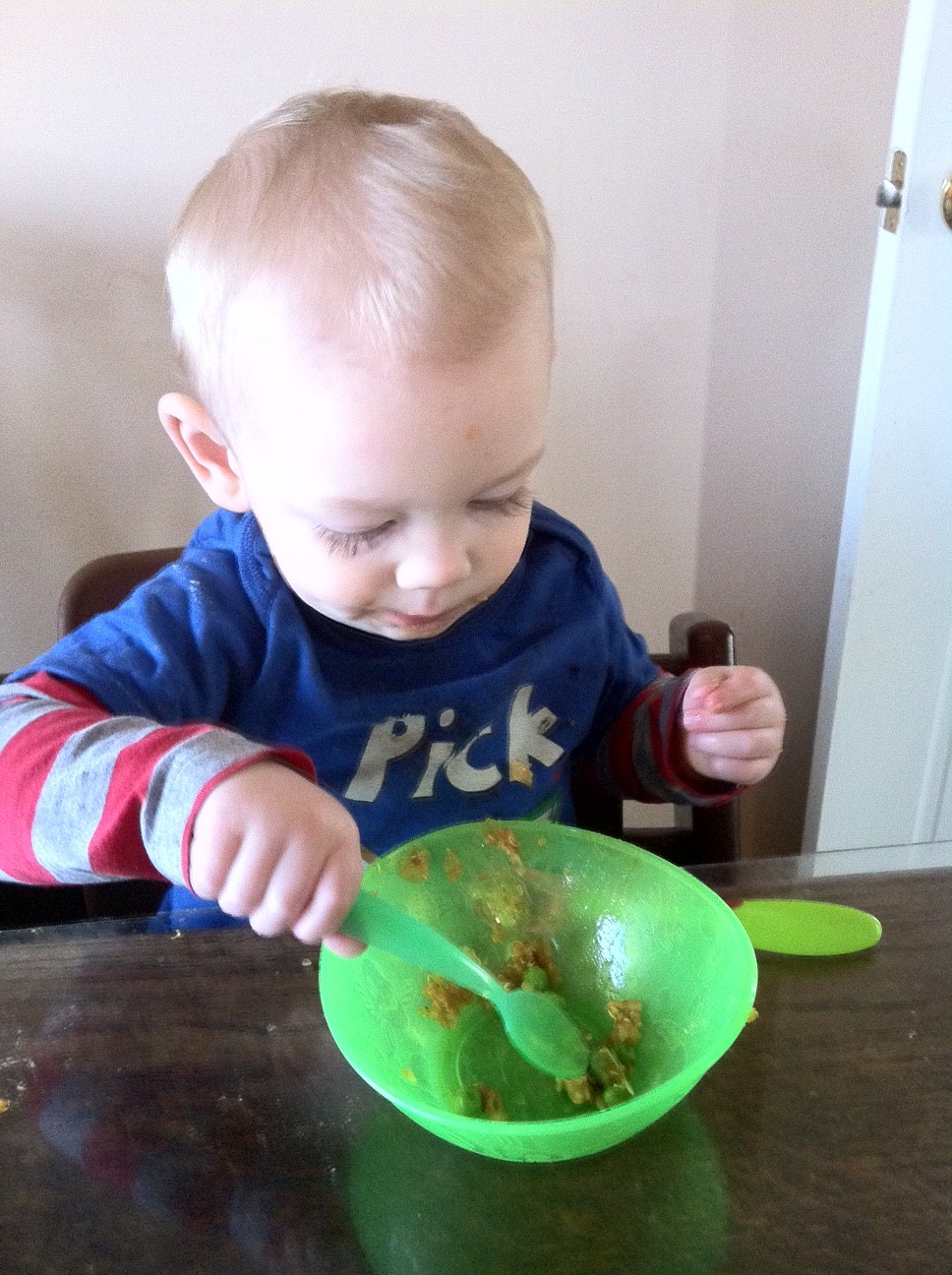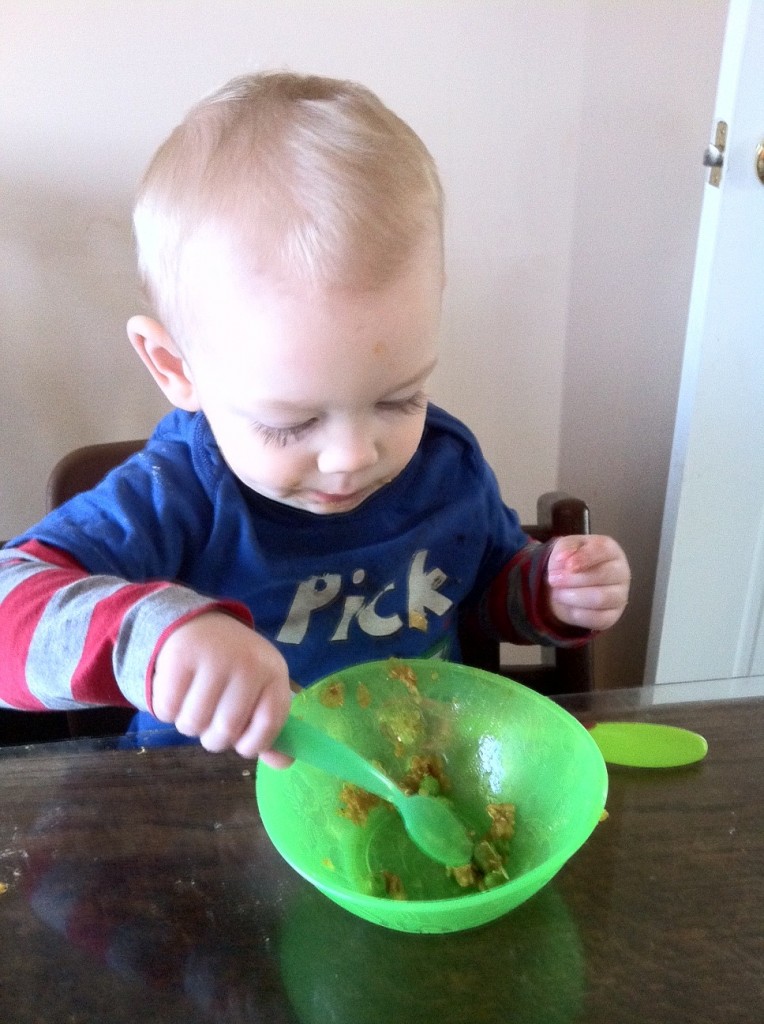 So here we have it. The curried chicken quinoa with peas recipe that I will be making 3 times a week, just for Tyler.
Well, maybe not that often…but it's certainly one I will be adding to our regular rotation!
Tyler, Tyler, Tyler.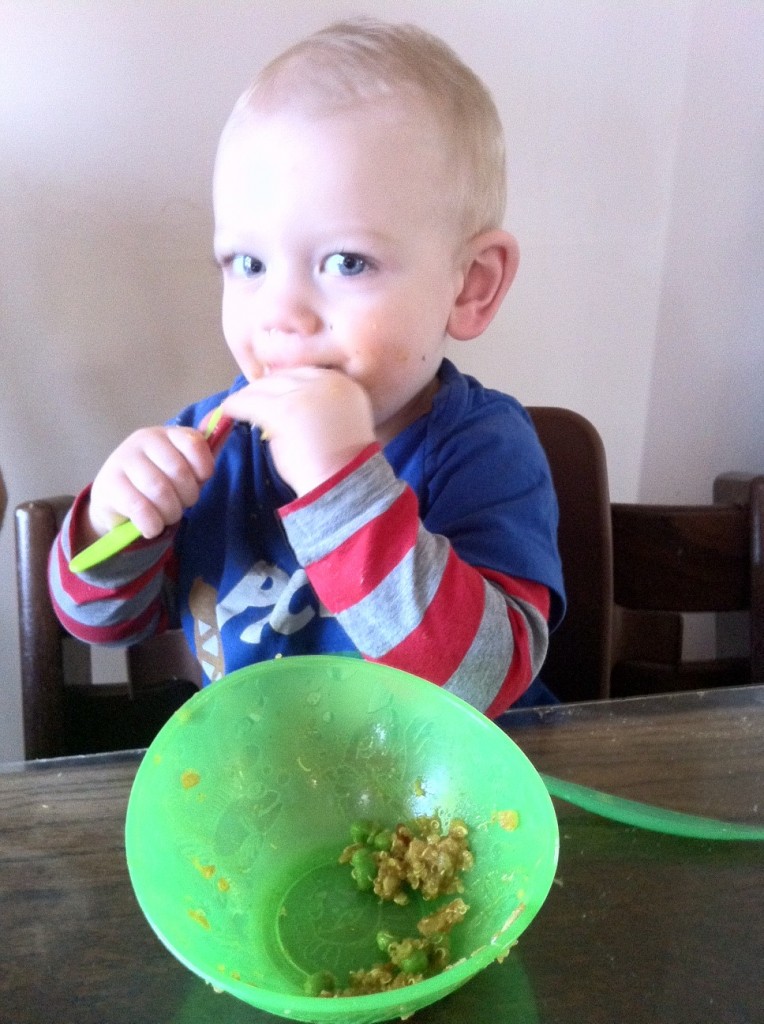 I normally give him small portions, about 1-2 tablespoons in size, at a time. And if I were to give him more, he'd end up dumping it in his chair, spreading it all over the table, dropping it on the floor. Ya know, typical 16 month old table behavior.
So I gave him a bit. He ate it. I gave him another little portion. He ate that.
I checked the floor. None there.
I checked in his chair. None there.
And this continued. He was eating it!
And I'd see him doing this…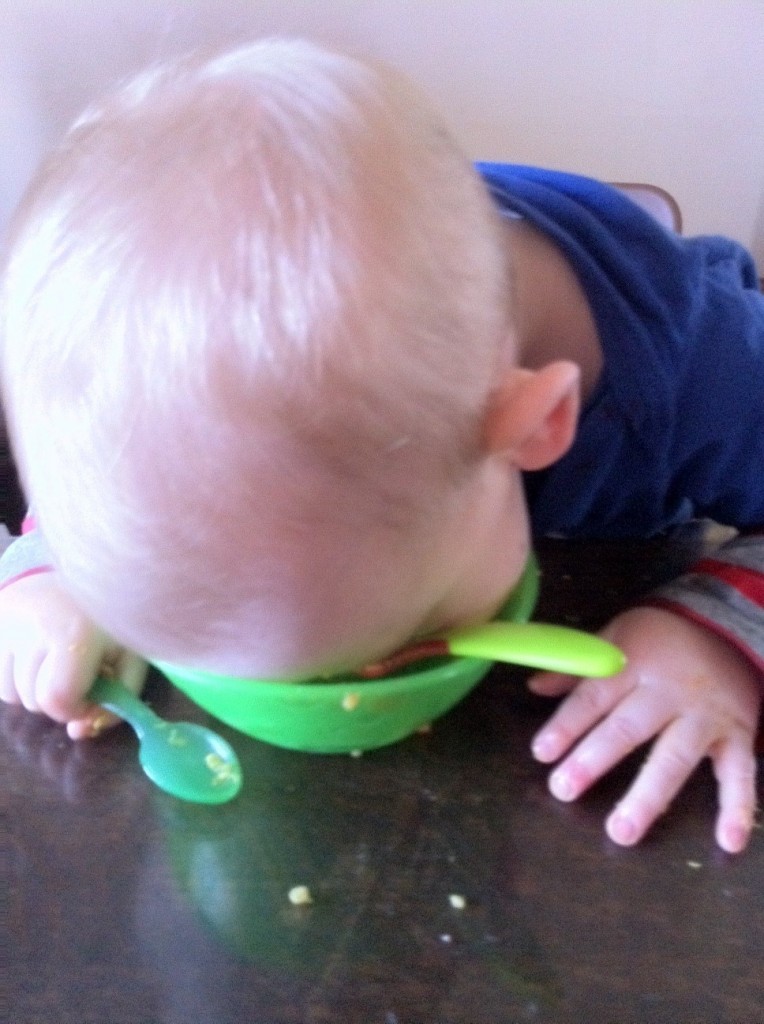 …so I'd give him another scoop.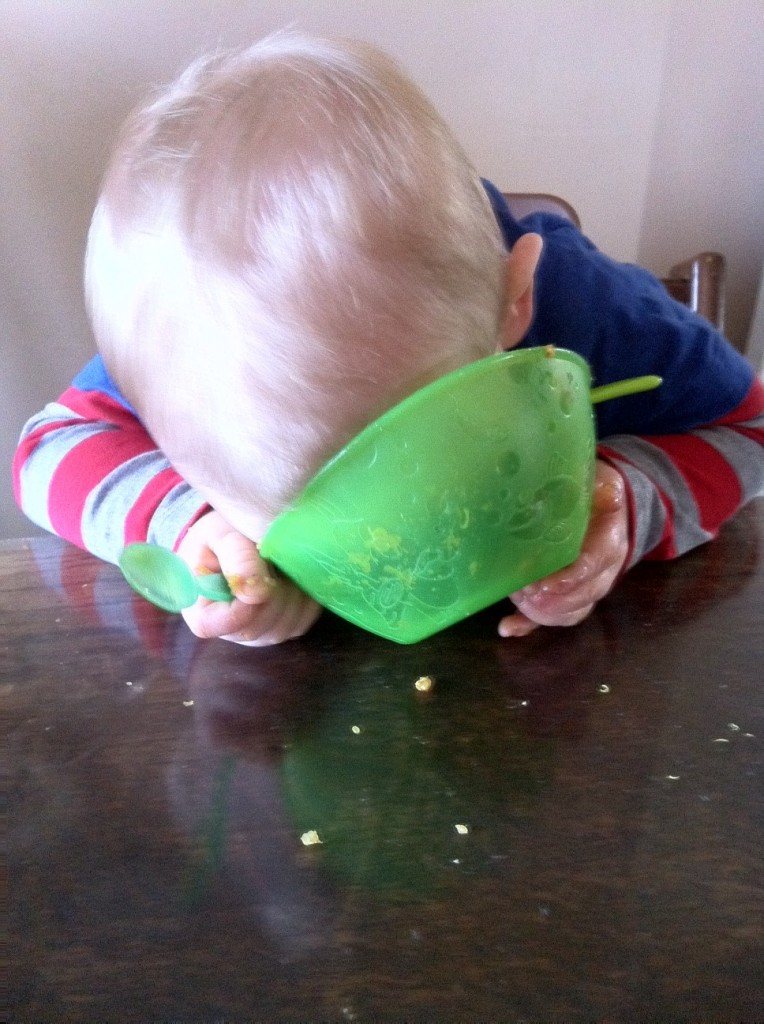 …and then he'd get desperate!!!
I don't know if it was the spice level that he enjoyed, or the fact that it didn't really fall off his spoon as he fed himself. Doesn't matter to me…I was just thrilled that he ate so much of it! (Yeah, calories!)
Are you ready for this Tyler couldn't get enough of it recipe?!?
I hope you enjoy it as much as Tyler did!!!
How to Make Curried Quinoa with Peas and Chicken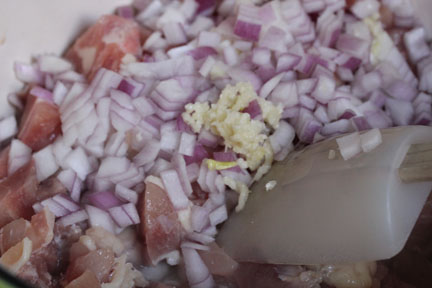 Saute the chicken pieces, chopped onion and crushed garlic in a Dutch Oven.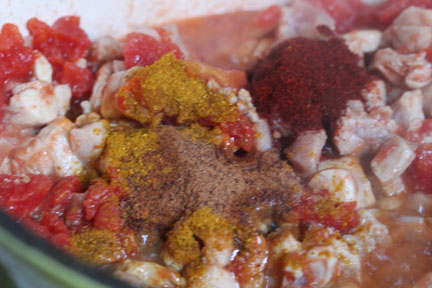 Spicify.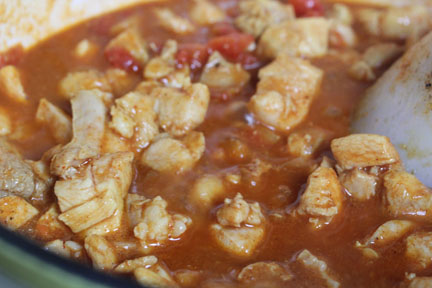 Stir in the canned tomatoes.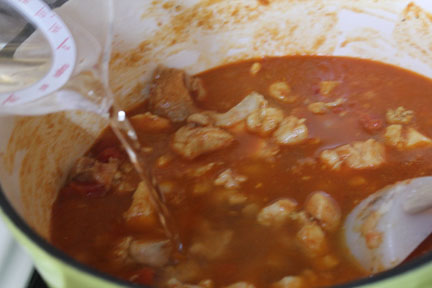 Add water.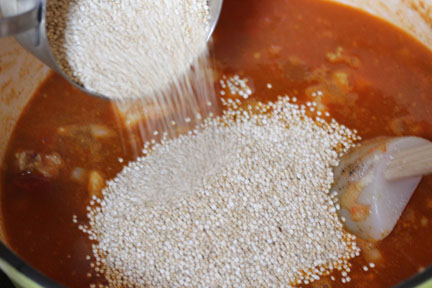 Quinoa.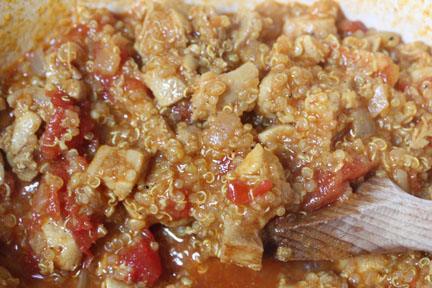 Voila. (Minus the peas.)
(Those get mixed in at the end.)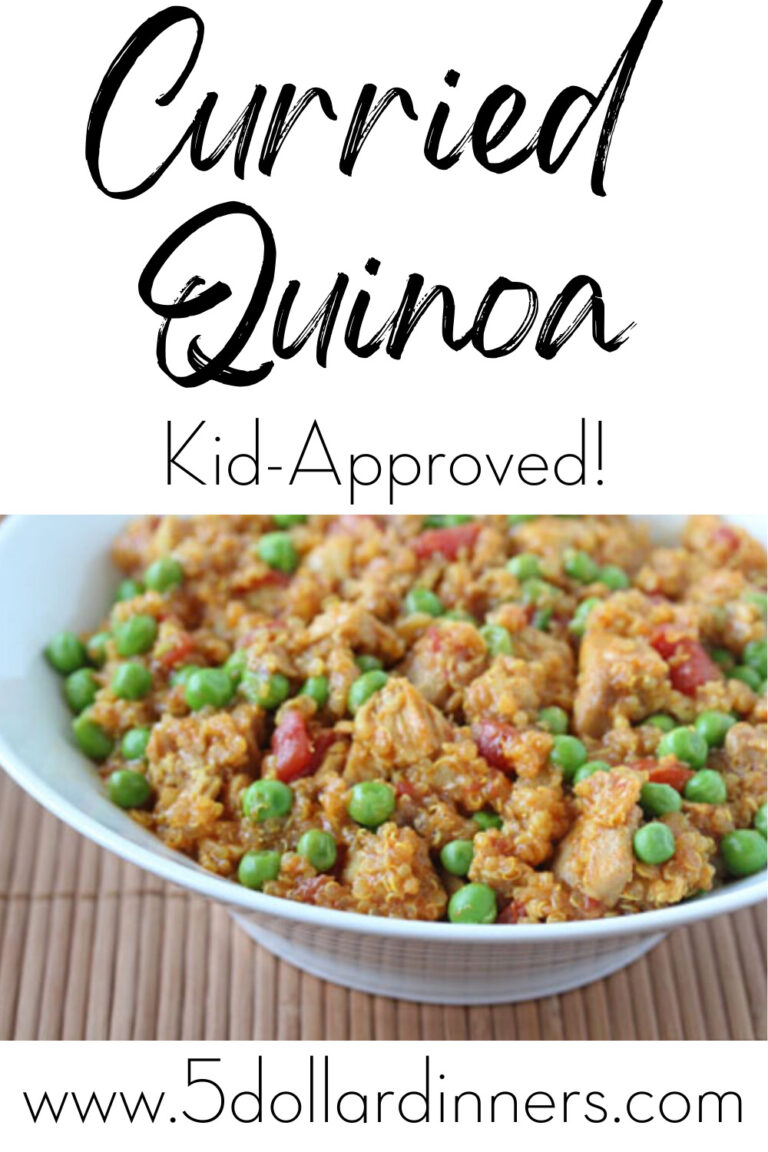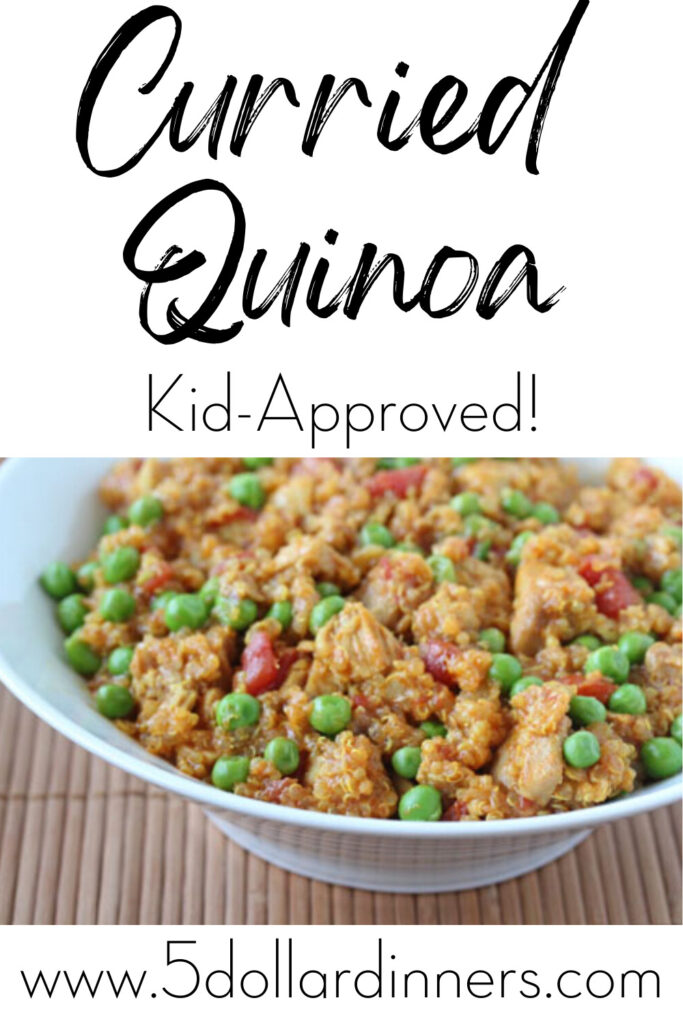 A delicious, kid-approved recipe for quinoa with curry, chicken and peas!
Ingredients
1

Tbsp

olive oil

1

lb.

boneless skinless chicken thighs

cut into bite size pieces

1

small

red onion

chopped

2

garlic cloves

crushed

15

oz.

can petite diced tomatoes

1

Tbsp

curry powder

1/2

Tbsp

chili powder

1

tsp

nutmeg

2

cups

water or chicken broth

1

cup

quinoa

12

oz.

bag frozen peas

Salt and pepper to taste

Salad; as side
Instructions
Add the oil, chicken pieces, chopped onion and garlic to a Dutch oven. Saute for about 10 minutes, or until chicken pieces are mostly cooked.

Add the diced tomatoes, undrained, curry powder, chili powder and nutmeg. Stir until combined and let cook for about 5 minutes.

Stir in the water and bring to a bubble.

Stir in the quinoa, bring to rolling boil and then reduce heat to medium low, cover and cook for 20 minutes.With about 5 minutes left to cook, stir in the frozen peas.

Turn heat to low and keep warm until ready to serve.

Prepare salad.

ServeCurried Quinoa with Chicken and Peas with side salad.