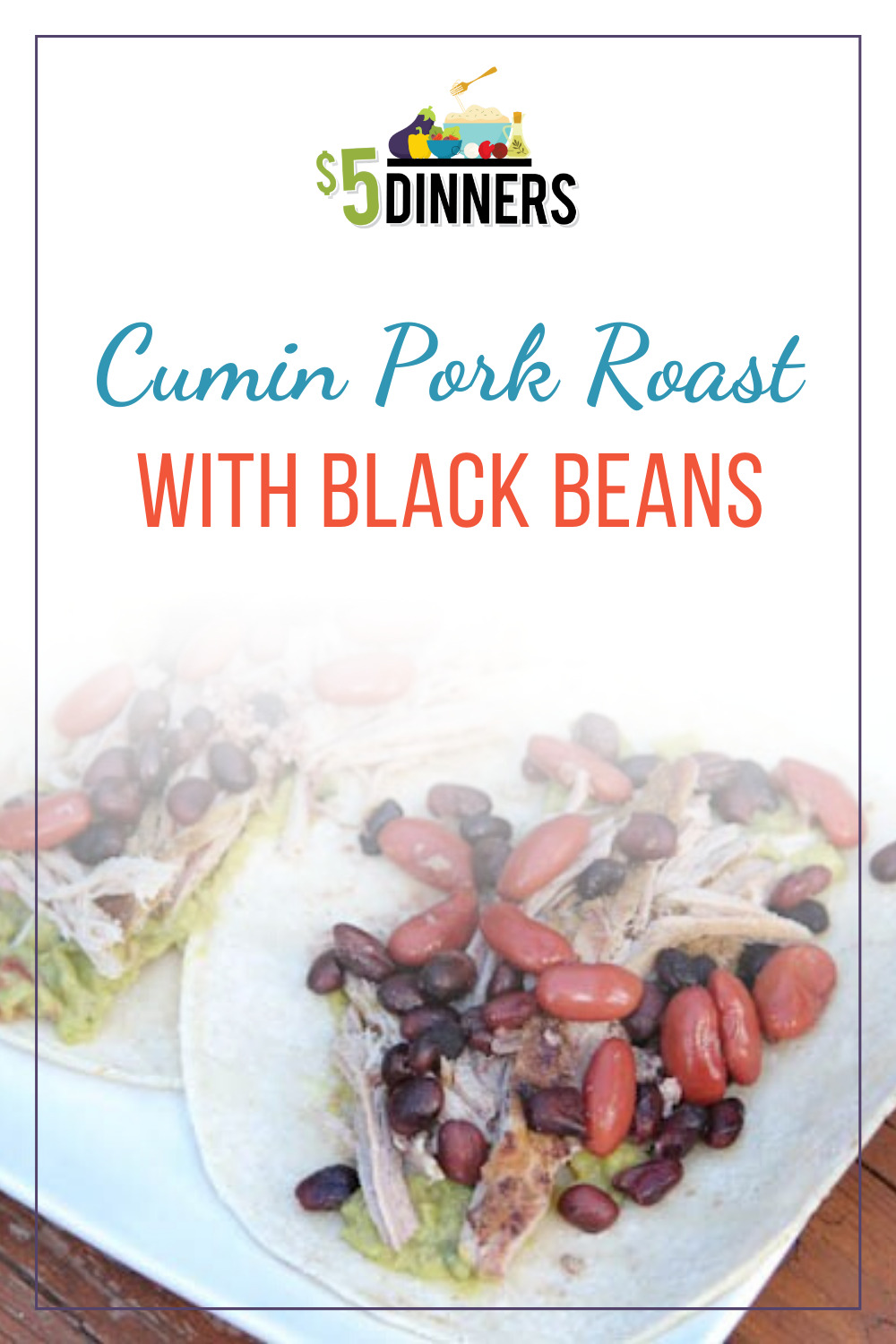 I have a kid who doesn't like beans. He'll eat a few bites, but with hesitation! The other three kiddos have no issues with beans…in fact, last night the baby (toddler, really!) had beans and bean juice all over him. It was on his chin, his chest, his arms, his legs. He had a bib on, but he really needed a 'body bib.'
When we eat spaghetti, I generally remove all of his clothes, let him eat and then walk him straight up to the bathtub. (I know I'm not the only one who does this, am I?!) I'm thinking I need to start doing the same thing with him when we have bean based meals too.
Back to these tacos…they sound kinda strange…but they totally work. As with many of my 'off the wall' recipes, this one was born out of 'what I had on hand'…tortillas in the freezer, guac in the fridge, beans in the pantry and a pork roast in the freezer as well. Pull it all together and we've got a fabulous taco….that even my bean-adverse kid enjoyed. (He's a huge gauc fan, so I'm thinking the guac overpowered the beans and he didn't mind or notice the beans!)
We enjoyed these tacos with corn cobs (because they are wicked cheap right now!)…any favorite veggie dish will do! 🙂
Ingredients
1.5 lb.-ish pork shoulder roast

about 1 Tbsp ground cumin

1 tsp garlic powder

Salt and pepper

1 15 oz. can kidney beans, drained(Or learn how to cook your own beans here.)

1 15 oz. can black beans, drained and rinsed

8 to 12 Tortillas, depending on size

Homemade or store bought guacamole

Side dish - corn cobs
Instructions
Place the pork roast in the base of the slow cooker. Sprinkle the ground cumin, garlic powder, salt and pepper on top of the roast. Add the beans around the roast in the slow cooker. Set on low and cook for 8 hours.

When the roast is cooked, shred it with 2 forks.

Prepare the tacos by adding guacamole, then the pork and beans. Roll and eat.

Serve Cumin Pork Roast with Black Beans on tortillas with guacamole and a veggie side dish.