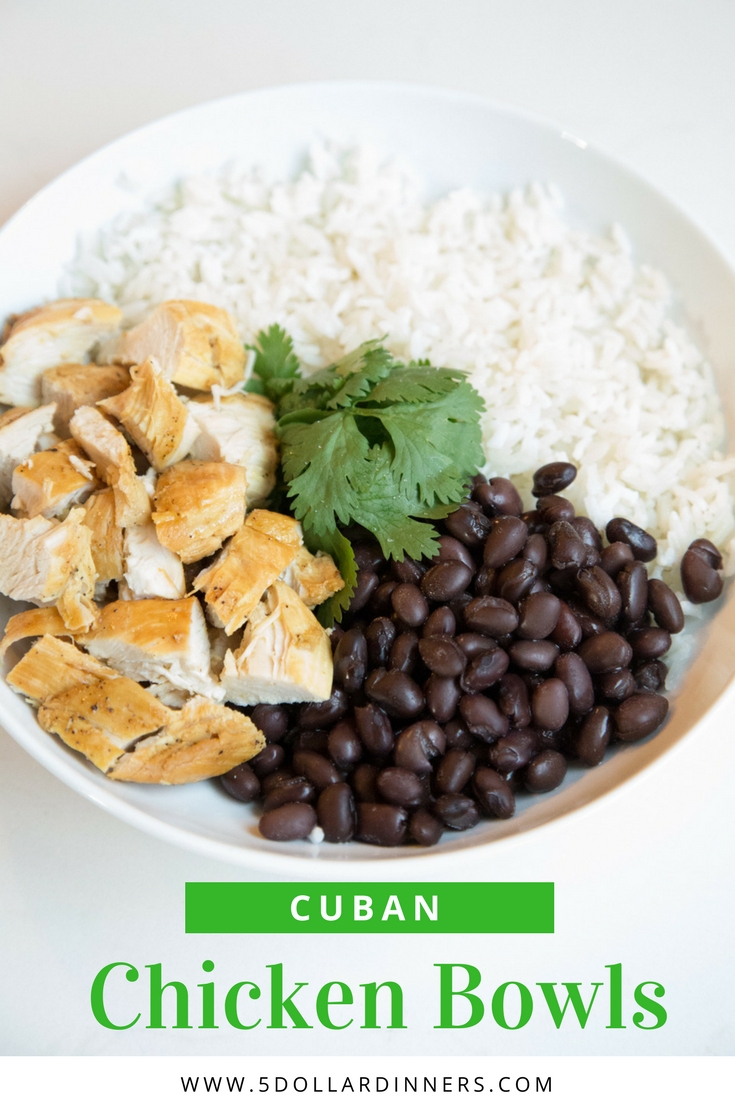 I spent 6 years in my 20s living in the Dominican Republic. I met my husband there. My first son was there. A ministry and school near and dear to me are still there. And I hope to take our family back there one day soon.
In the years that I spent there, I learned to cook and shop and meal plan. (Because when you have to walk to the grocery store and carry your bags home, you learn real quick how to make sure you get everything that you need…and only what you need!) Many of those important lessons have translated themselves here onto the $5 Dinners website and into many of our programs and resources.
I adored the food that we ate there, but also learned how to make or hack my favorites from home.
We ate a.l.o.t. of rice and beans with chicken. Because that was the staple meal there, and it was super affordable for everyone! The homemade marinades that were made up and used with the chicken varied in range, depending on the local spices, what citrus fruits were available, and pretty much what you had in your fridge that week. But with the right ratio and balance, they turned out perfect every time!
This Cuban Chicken is a spin off of our Pollo Asado! Enjoy!!
Ingredients
2

Tbsp

olive oil

2

large

boneless, skinless chicken breasts, cut into bite size pieces

1/4

cup

orange juice

1/4

cup

lime juice

1

tsp

minced garlic

1

tsp

minced onion

1

tsp

ground cumin

1/2

tsp

dried oregano

Salt and pepper to taste

2

cups

cooked white or brown rice

(or cilantro-lime quinoa or cauli-rice or cilantro-lime rice)

15

oz.

can black beans, warmed

Garnish: cilantro or chopped red onions
Instructions
In a large bowl, whisk together the orange juice, lime juice, garlic, onion, cumin and oregano. Add the chicken pieces and gently toss to coat them. *Let marinate for at least 30 minutes in the fridge.

Heat the olive oil in a large skillet and add the chicken and marinade to the skillet. Bring to bubbling over high heat, then reduce heat to medium low and saute until chicken is cooked through. Stir often.

Cook the rice (or other side) as directed.

Warm the black beans. Season with taco seasoning or just some garlic and salt, if preferred.

Serve Cuban Chicken Bowls with rice and black beans, and cilantro or chopped red onion garnish.