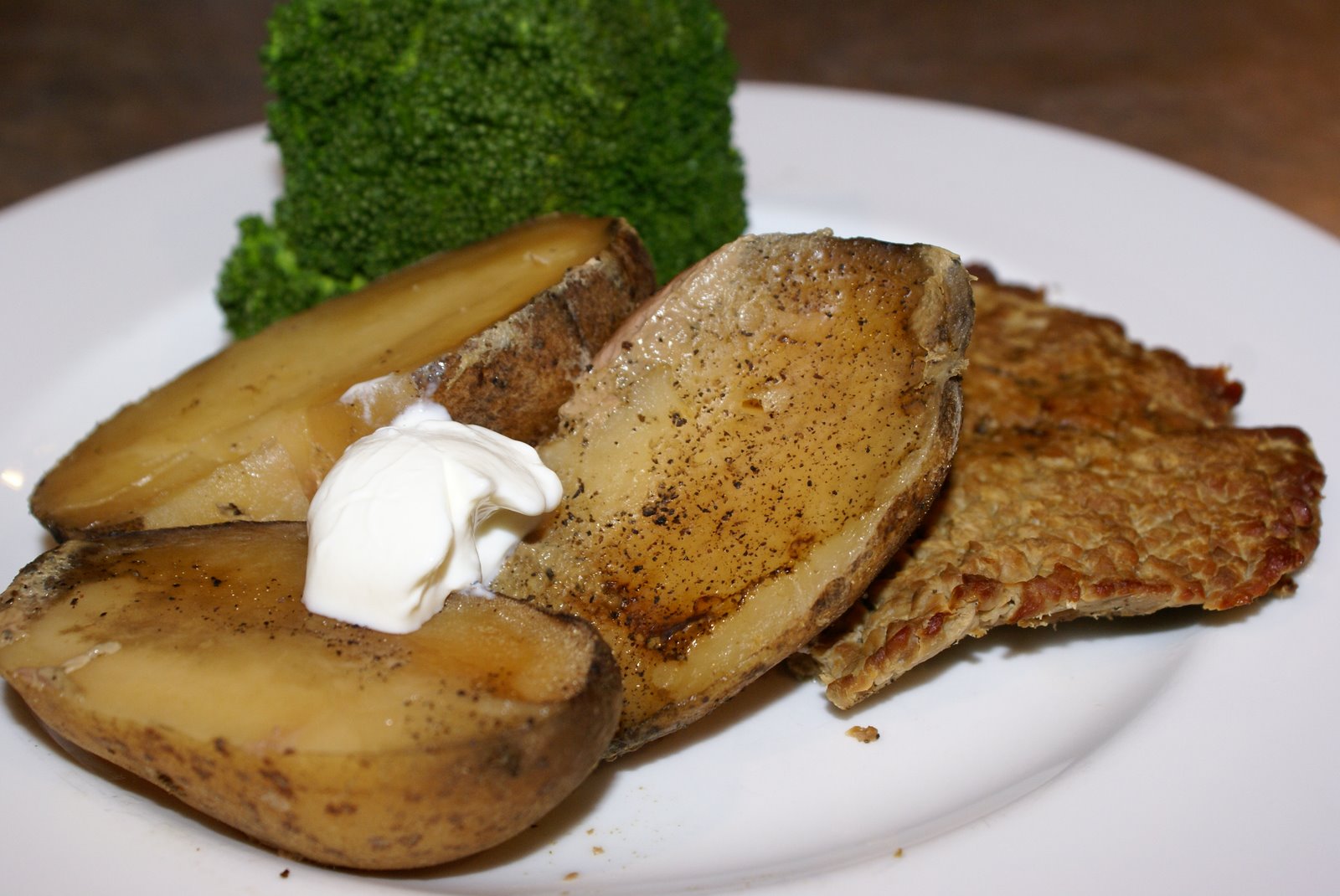 It's been a busy day around here! To set the record straight, I did not risk my life and go out for diapers at CVS and Valentine's pencils at Wags in this dreadful snow storm! I went before "it" hit. Just took me a few days to blog about it!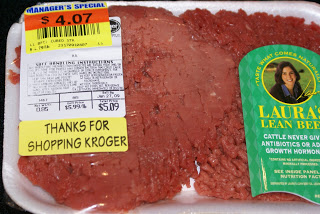 Here's my marked down beef…And I had a coupon for it too! Coupons are ESSENTIAL to my $5 meals. Many of my meals would not be possible without coupons. I'm always on the lookout for coupons for the products I buy!
Enjoy this slow cooker cube steak and potatoes recipes - it's a great and affordable "meat and potatoes" kind of meal!
Ingredients
6

white Russet potatoes ($.79)

scrubbed

1 - 1 1/4

lb.

cube steak

1

Tbsp

Worcestershire sauce

1

cup

water

salt and pepper

to taste

2

broccoli heads

side dish

sour cream

dollops

shredded cheddar cheese

garnish
Instructions
Add the water and Worcestershire sauce into the base of the slow cooker. Place the steak into the water, and sprinkle a little salt and pepper directly onto the steak.

Cut potatoes into quarters. Place on top of the potatoes. Sprinkle with salt and pepper. Set on low and cook for 8 hours.

Steam broccoli in steamer for 3-4 minutes, until turns bright green.

Serve Cube Steak with potatoes and broccoli.