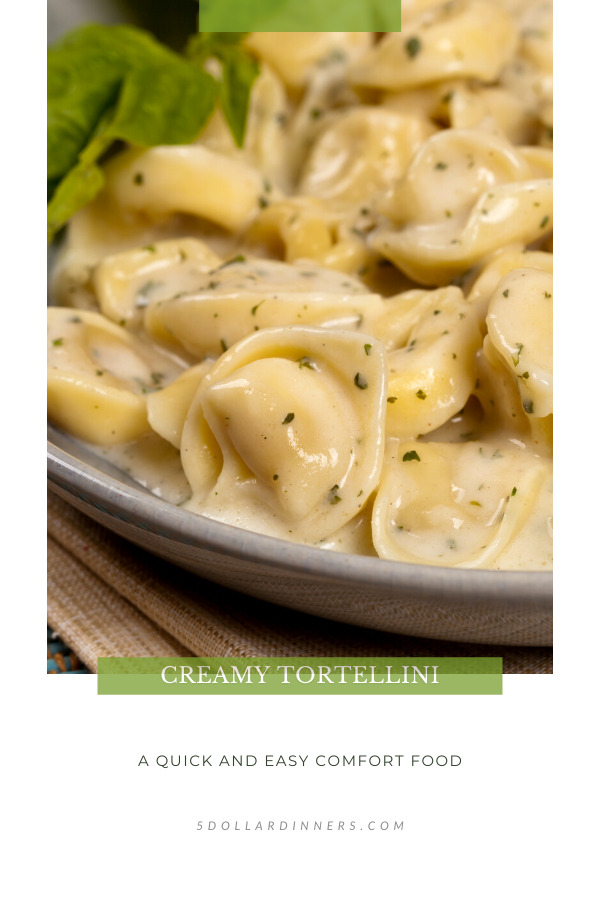 This meal is inspired by my favorite "American" restaurant in the Dominican Republic. Whenever we were stretched and feeling culture shock at its worst, we'd go to eat at the "Pasta House". This was my favorite dish and here is the $5 version!
Ingredients
1

Package Tortellini

White Sauce

Butter, Flour, Milk

1

cup

peas

5

slices

bacon

1/2

bunch Asparagus

2

Tbsp

extra virgin olive oil
Instructions
Drizzle EVOO over asparagus and let sit. After you finish the rest of the meal, saute a few minutes so asparagus is cooked, yet crunchy or "Al Dente!"

In large saucepan, cook tortellini according to package directions. Drain.

In large skillet, cook bacon on medium-high until crunchy. Set aside on paper towels. Pour off most of the bacon fat. Save a little in the skillet to use for the white sauce.

To make white sauce, add 2 T butter to bacon fat. Stir in 2-3 T flour. Add 2 cups milk and whisk, whisk, whisk. Turn heat to medium and let bubble. Sauce will thicken as it cooks through.

Add peas, tortellini and bacon to white sauce. Stir through. Let simmer until the sauce is as thick as you like it.
Cost $4.69
P.S. My neighbor just called…WE HAVE POWER!!!!!!!!! I'm doing my happy dance as we speak!!!!!!!