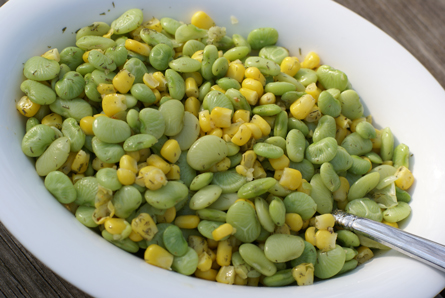 It's time for another rowdy edition of "5 Ways."
(OK. Maybe rowdy isn't the best word. Corny would be better, yes?!)
Just throw on some crazy music in the background and we'll have a little rowdy, corny party, shall we?!
So that there you have it…a bunch of rowdy recipes. Corny recipes. With August fast approaching, the season of silver queen corn that's less than $.10 per cob, I figured a few ideas wouldn't hurt.
Oh…and here's how I grill my corn.
Please share your favorite corn recipes, tips and tricks!