Check out my latest cookbook, on shelves nationwide!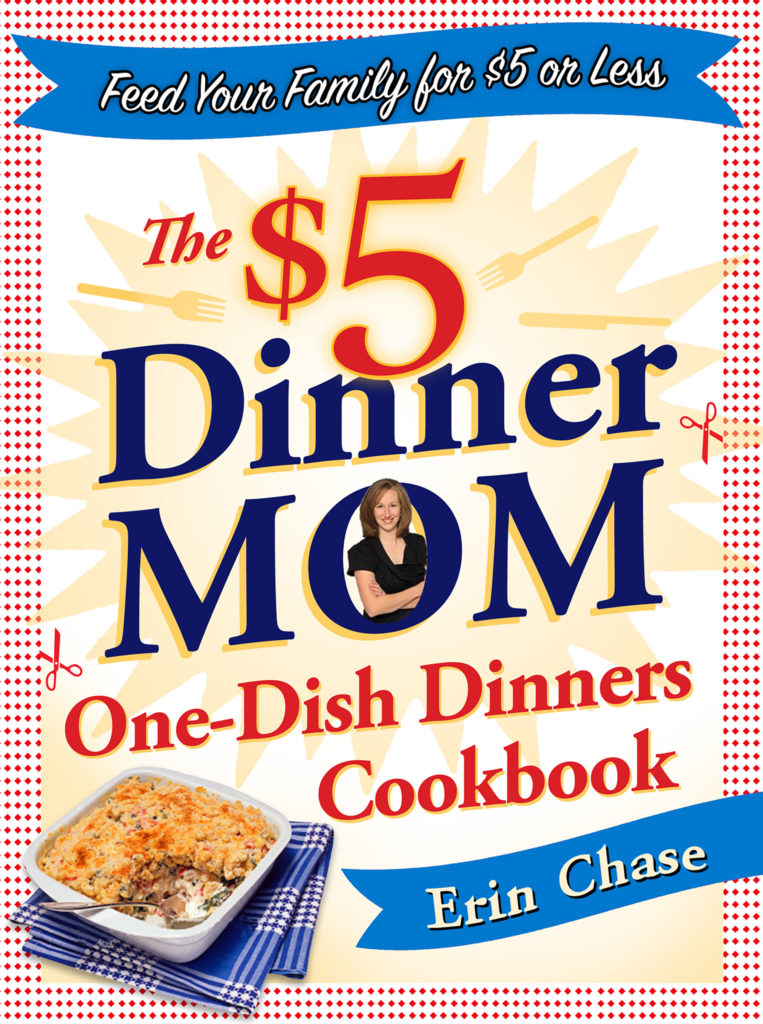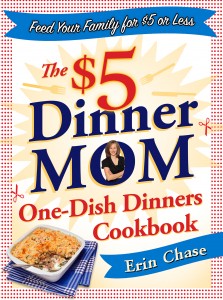 The $5 Dinner Mom One-Dish Dinners Cookbook
Erin Chase, The $5 Dinner Mom, knows that one-dish dinners are family-pleasing, budget-friendly and easy-to-prepare.  In her crusade to help families across America eat well and stay on their budgets, Erin's back with a treasure trove of more than 150 delicious suppertime solutions all prepared in one skillet, baking dish or pot.  And none of them will break the weekly budget because they all cost no more than $5 to prepare.

It's on shelves nationwide!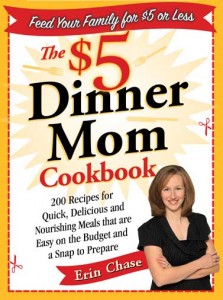 The $5 Dinner Mom Cookbook
Do you wish you were a savvy supermarket shopper who knows how to cut your weekly food budget, banish fast food from the dinner table and serve your family meals that are delicious and good for them?  Well, Erin Chase, "The $5 Dinner Mom", is here to help.  Check out her first cookbook, where she guides you through the muddy waters of spending less at the grocery store.  Her strategies for shopping, couponing and meal planning, can help reduce your grocery bill by half!

Find out more about The $5 Dinner Mom Cookbook, including recipe highlights and where it is sold!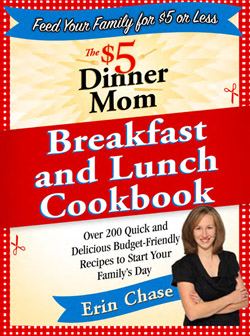 The $5 Dinner Mom Breakfast and Lunch Cookbook
With the same fool proof system she used to cut your weekly food budget and put a healthy and delicious $5 meal on the dinner table for your family, she takes it one step further with "The $5 Dollar Dinner Mom Does Breakfast and Lunch".  Erin walks you through the time and money savings of batch cooking and making your own convenience foods.

Disclaimer: As an Amazon Associate, I earn commissions on qualifying purchases. Reviews, opinions are my own.