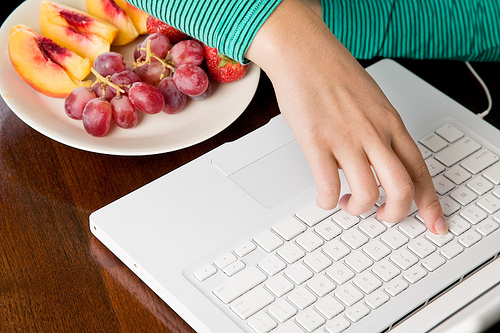 Join Erin Chase, The $5 Dinner Mom, for a live lunch chat on Facebook…every Thursday from 1 – 2 pm EST. We will all be discussing everything frugal, food and kitchen related!
Not sure how to cook something, or if a particular price on produce or meat is a great deal, or where to find coupons…now's the time to ask!!!
While it's difficult to find a time when we can all be together on the computer, this hour time slot will hopefully work out with most people's schedules…And if you can't join us the whole time, just stop by for a few minutes to say hi…you never know who you might meet…or what you might learn!
On the day of the chat, Erin will leave instructions on how the chat will be conducted and she will be posting several questions throughout the hour to keep the conversation rolling.
Bring an old friend, and be ready to make some new friends. All you need is your computer and your lunch. So join Erin every Thursday for her live lunch chat on Facebook!
See y'all then!
(First live chat to be held September 30th. And there will be a prize involved!)