Use Affordable, Natural Cleaners to Tackle the Scary Messes This Halloween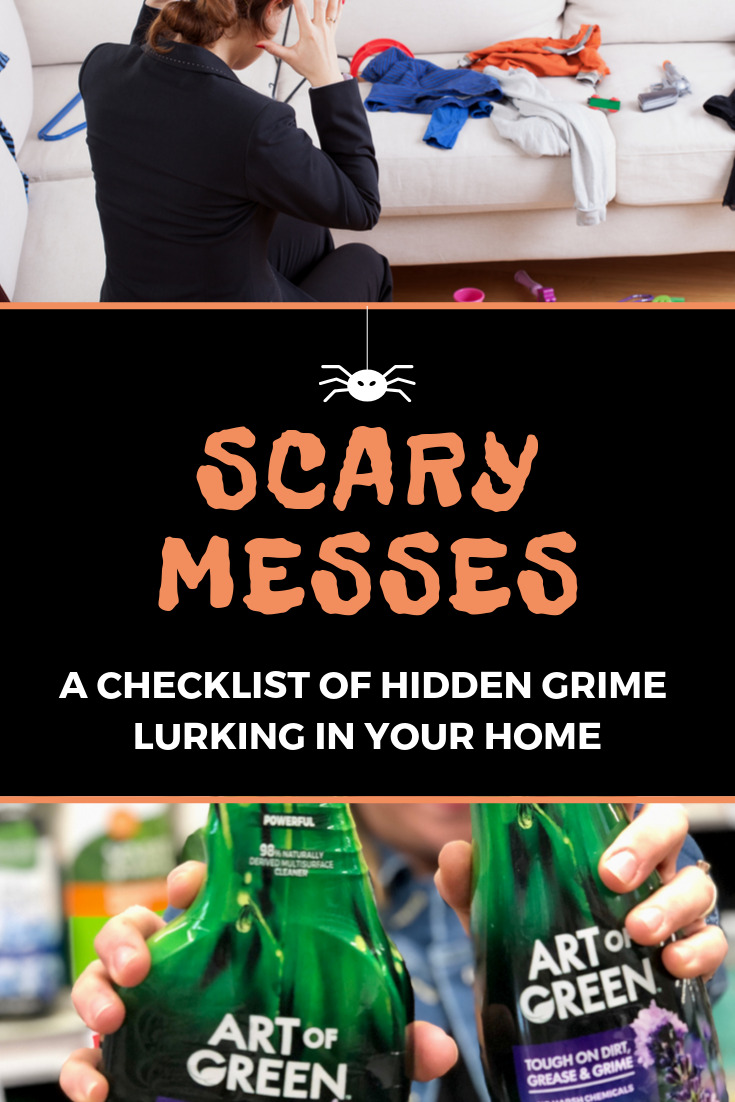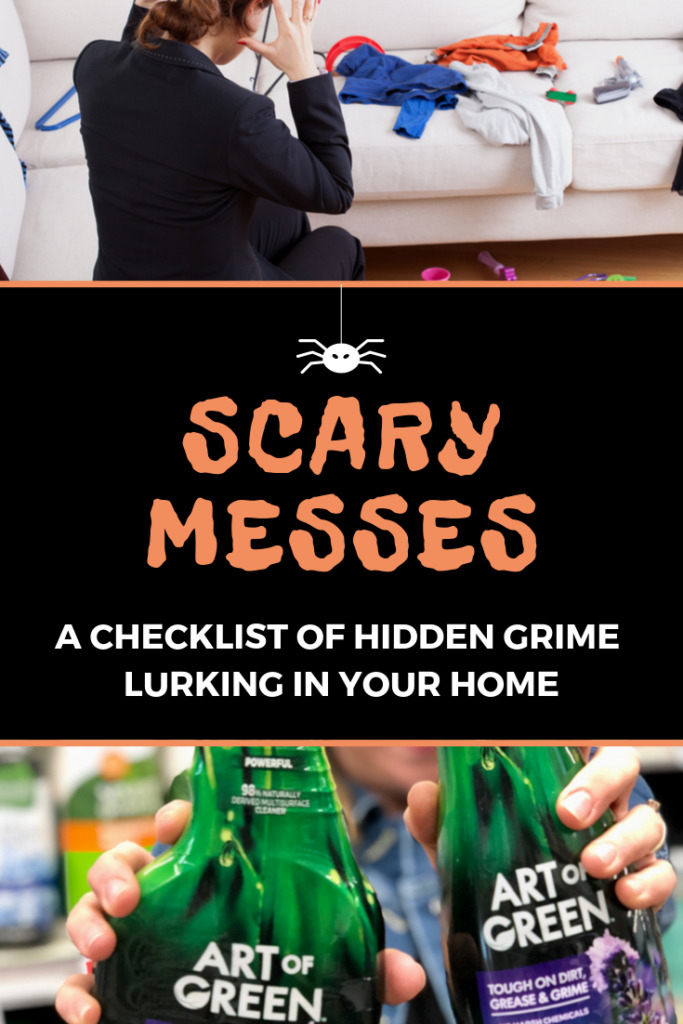 Art Of Green® is the perfect natural cleaner to help with many of these messes!
You want to know what's freaking me out this Halloween season?!
It's not the giant billboards with the creepy characters from the local haunted houses.
It's not the ginormous spider and web decorations that now adorn the neighbor's house up the street. (Although that spider might be the reason for an upcoming nightmare!)
And it's not the frightening witch that is hanging/flying in the tree at the entrance to our neighborhood. (Also, might induce nightmares!)
It's the MESSES in my house!
Seriously.
There are some areas that are QUITE SCARY and need attention SOON.
(Yes, I'll be airing a special episode of the "Cleaning Made Easy Show" – a spinoff of my Dinner Made Easy Show – on Facebook Live. I'm going to tackle some of these messes on live video. What could we possibly find?! Tune in to find out!)
I have a goal. And I want to give you a goal.
Eradicate these scary messes by October 31st.
What messes, Erin?!
They are below. Beware!
I've compiled a list of places that most likely need your attention, as we finish up October and roll right into the holiday season.
I have it available for you in a simple checklist too – you can download it below.
And you better believe that I'll be using my Art Of Green cleaners to tackle most of these messes.
I have been using these affordable and natural cleaners in my home for awhile now and I'm still crushing on them!
I ADORE-ADORE-ADORE them.
They work their magical cleaning powers on my kitchen counter tops, in and around the kitchen, and in the bathroom too. And I love using the wipes for quick buzz-throughs of the bathroom counters, sink fixtures, and doorknobs!
Right now, they have a multi-purpose spray with a refill (HELLO, more savings!!!) and cleaning wipes – available in two scents. And when I say scents – they are actual scents…more along the lines of oily scents, not harsh chemical smelling scents. You'll know what I mean when you get some and use it yourself.
Here's the skinny on the new Art Of Green cleaners. They are:
tough on dirt, grease and grime

– they work as well as your current chemical-based products.
leave less residue than leading eco-friendly cleaner.
contain

no harsh chemicals

and are non-toxic.
safe

for sensitive skin.
98% naturally derived.*
created with the

purpose of making green available and affordable for everyone (yes!!!!! This is why I'm so excited to be working with them!)
the

perfect choice

for switching from the regular cleaners that have harsh chemicals in them.
Right now, Art Of Green is available at HEB stores in Texas.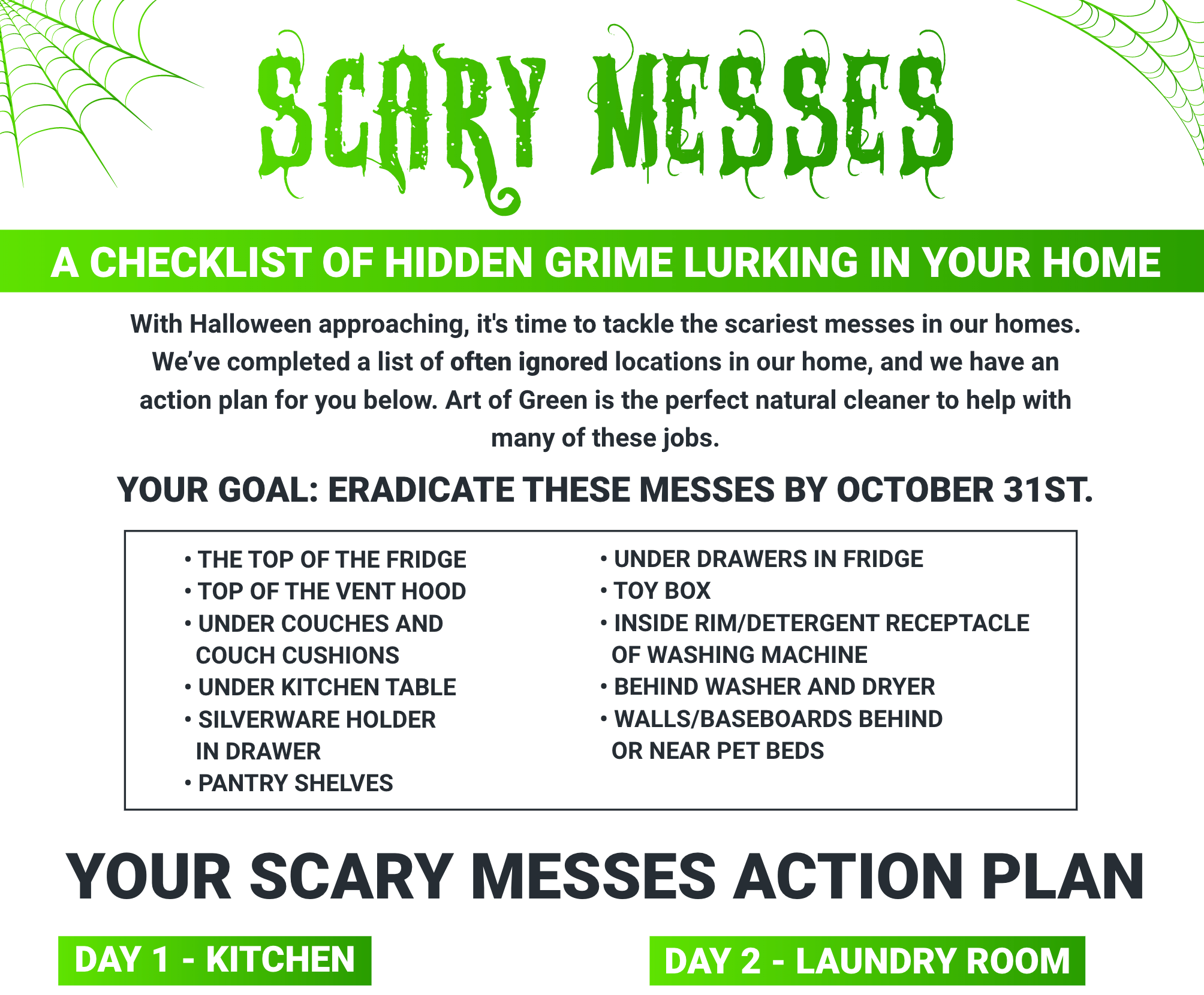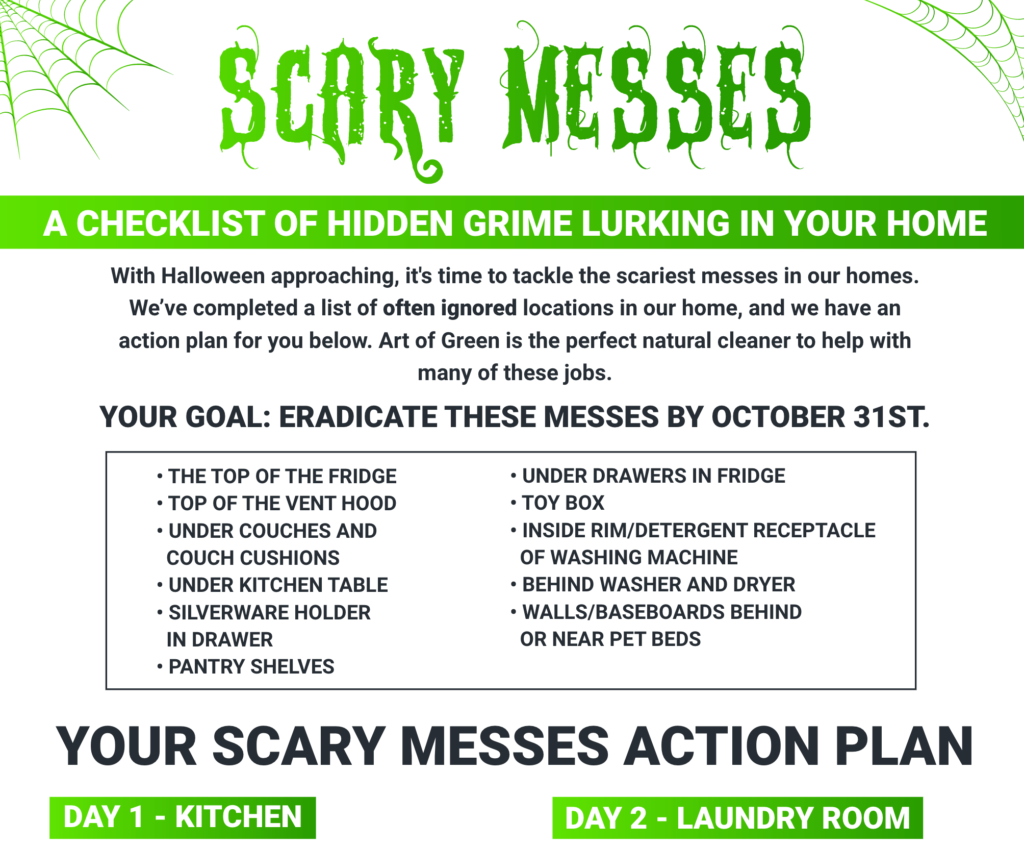 CHECKLIST: The Scary Messes You Need to Tackle by October 31st
Top of the fridge
Top of the vent hood
Under couches and couch cushions
Under kitchen table and kitchen legs or center stool
Silverware holder in drawer
Pantry shelves
Under drawers in fridge
Toy box
Inside rim/detergent receptacle of washing machine
Behind washer and dryer
Walls/baseboards behind or near pet beds and bowls
Your Scary Messes Action Plan
I've got the perfect checklist and action plan printable available in our Freebies Library now! Add your name and email below and I'll share this checklist (and future Art Of Green cleaning checklists) with you instantly.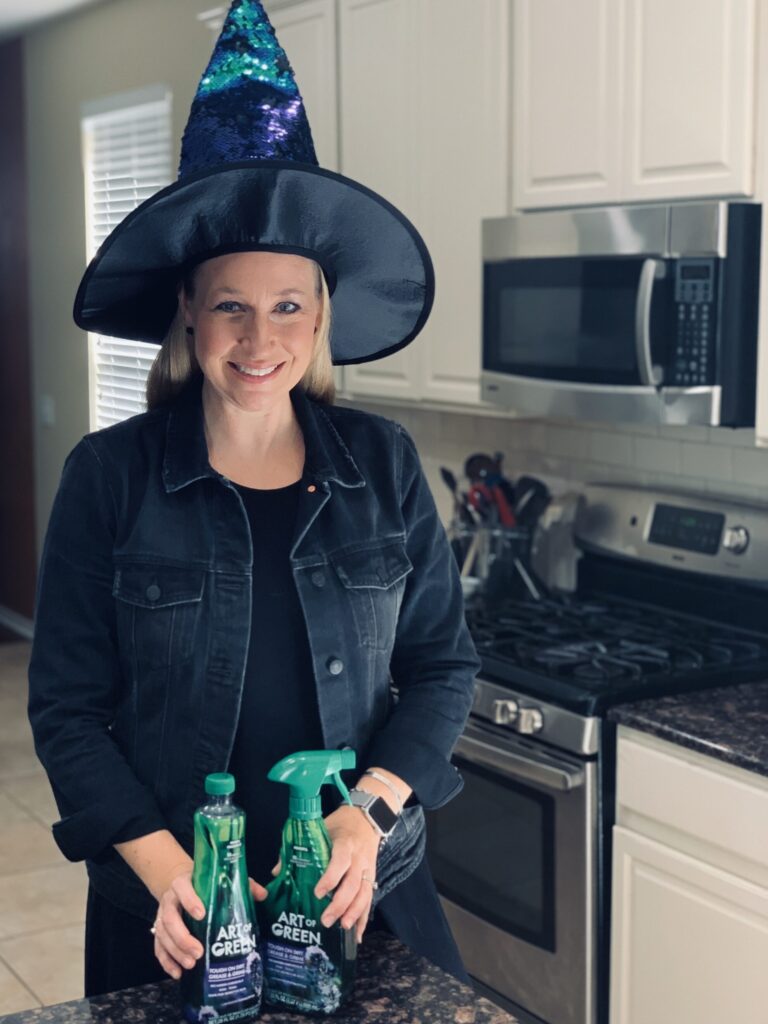 *Art Of Green ingredients are at least 98% naturally derived with no harsh chemicals. Art Of Green is a non-toxic formula free of parabens, phthalates, glycol solvents, artificial color or phosphates.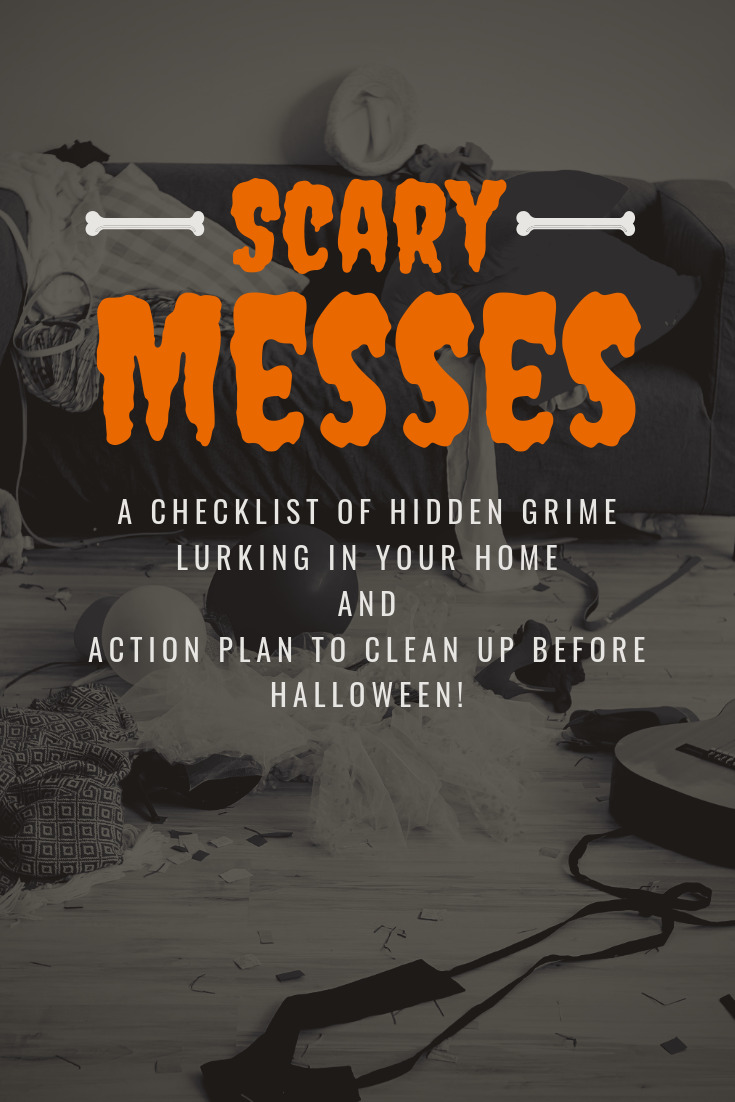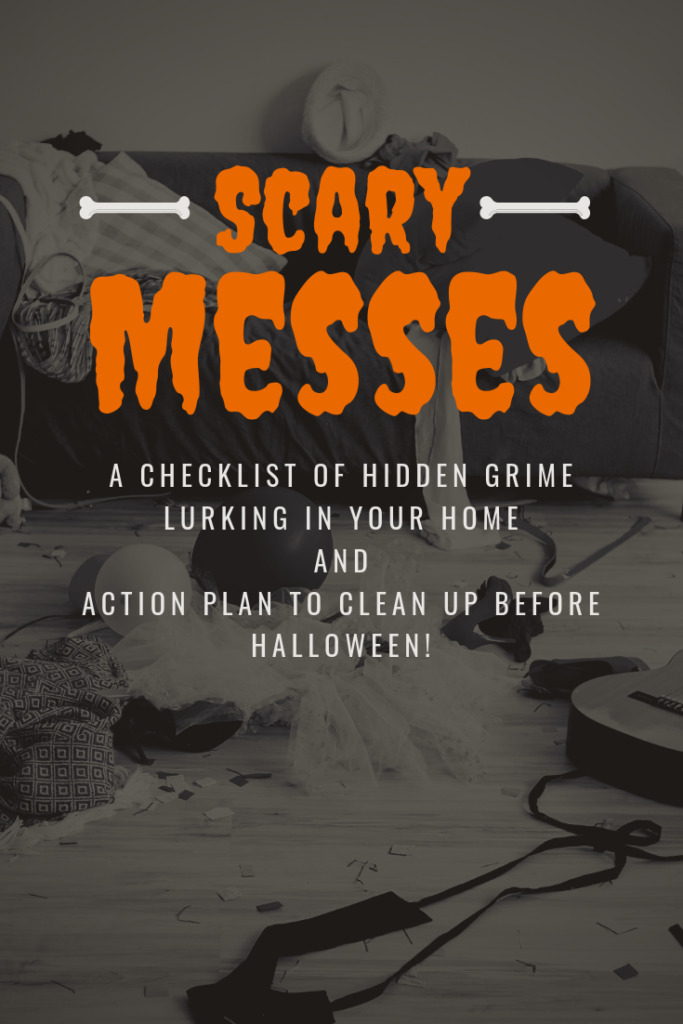 Disclaimer: This post is sponsored by Art Of Green. Opinions and experience are my own.