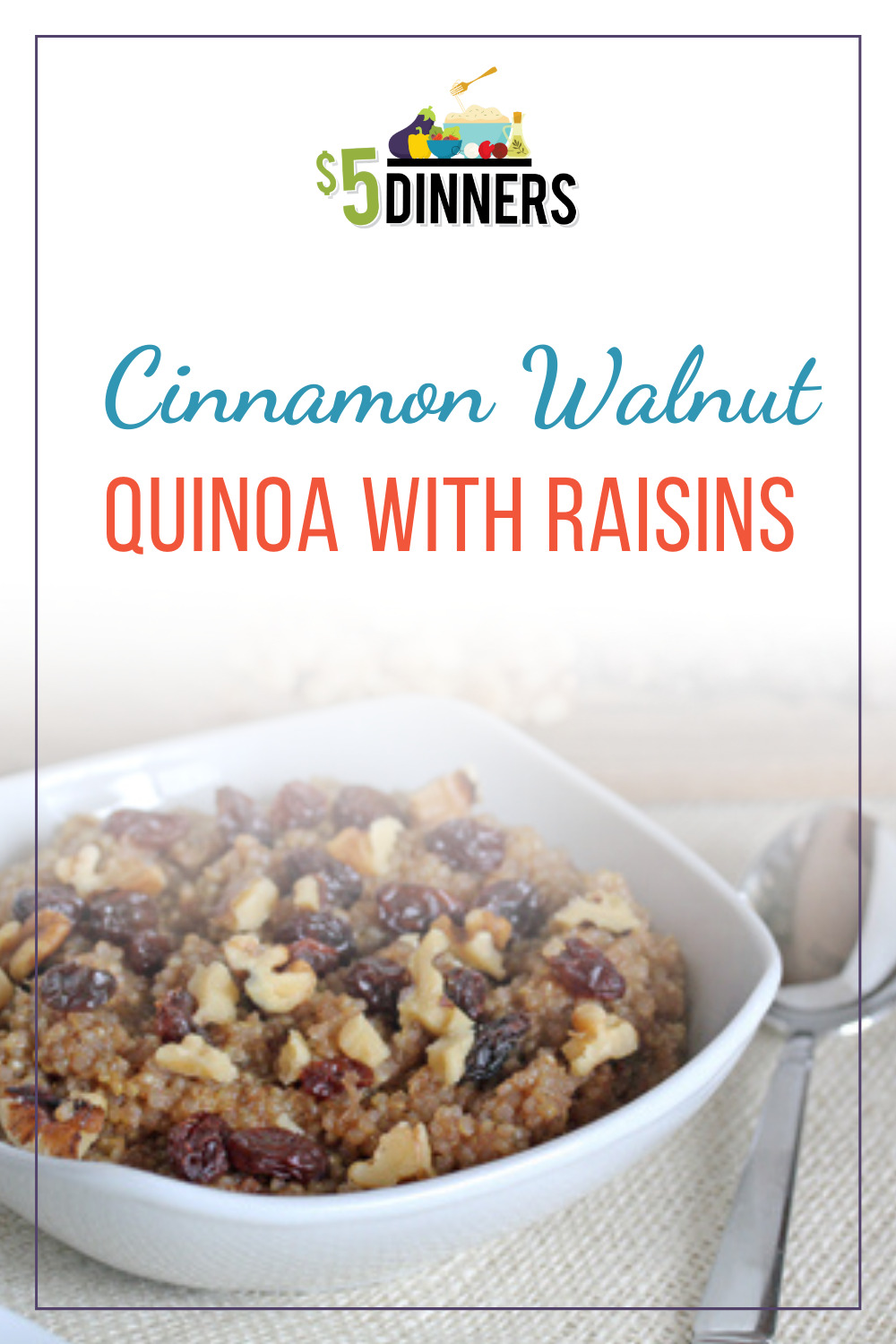 Meet the new porridge!
Goldilocks is sure to eat all three bowls of this delicious "dressed up oatmeal"!
Except it's not oatmeal!!!
This gluten-free breakfast is sure to please the entire family, not just those who need to eat sans gluten. It's cooked quinoa with a little sweetness and cinnamon, then topped with walnuts and raisins.
Move on over Wheaties…this is the new breakfast of champions!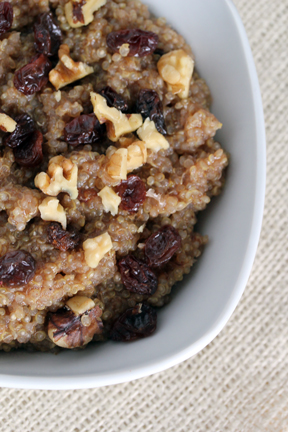 Protein from the quinoa and the nuts, small dose of fruit from the raisins, and a little bit of antioxidant from the cinnamon!
Serve with with some milk, or as is. Serve it with some fresh fruit, or as is.
This gluten-free breakfast is sure to please the entire family!
Ingredients
2

cups

white quinoa

Pinch of salt

1/4

cup

sweetener (I used brown sugar)

1

Tbsp

ground cinnamon

Couple handfuls of chopped walnuts

Couple handfuls of raisins, or dried cranberries

Optional: Milk, cream or yogurt

Fresh fruit to accompany
Instructions
In a medium saucepan, bring 4 cups of water to a boil. Add the quinoa with a pinch of salt. Once it returns to a boil, reduce the heat, cover and cook for about 15 minutes.

As the quinoa nears the end of its cooking time, stir in the sweetener and the cinnamon. Remove from heat once it has finished cooking.

Sprinkle the chopped walnuts and raisins/cranberries over the top.

Serve warm with or without milk, cream or yogurt.

Serve with a side of fresh fruit.