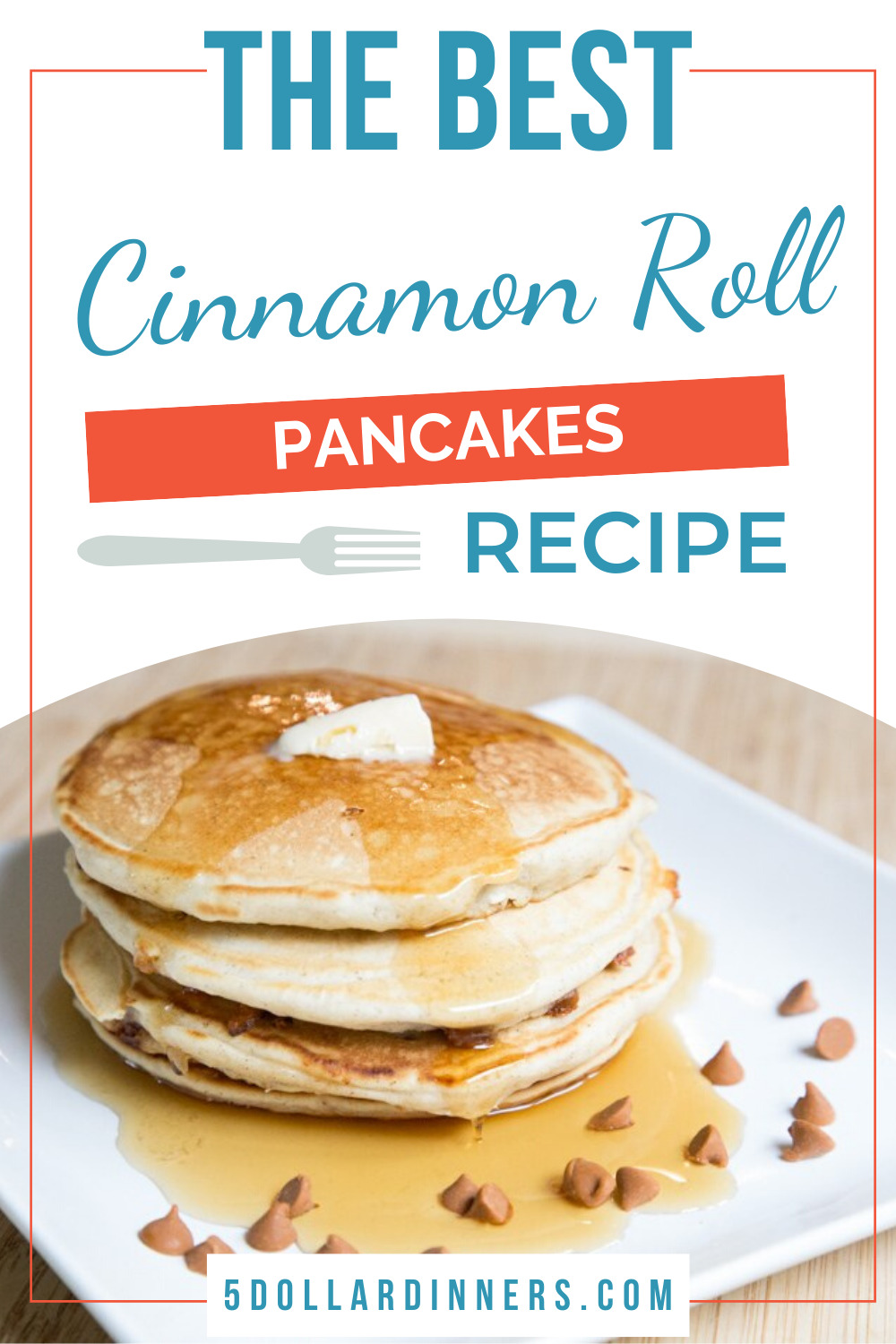 These pancakes are inspired by 2 things…
1. My Cinnamon Roll Baked Oatmeal. (Which is basically baked oatmeal with cinnamon chips and white chocolate chips mixed in the batter!)
2. The way-too-complicated methods and recipes that I've seen for Cinnamon Roll Pancakes.
I'm all about the simpler-the better. I don't have time for crazy and fancy. These Cinnamon Roll pancakes are your basic pancake batter…with a little extra cinnamon added, and you guessed it: cinnamon chips and white chocolate chips mixed in the batter.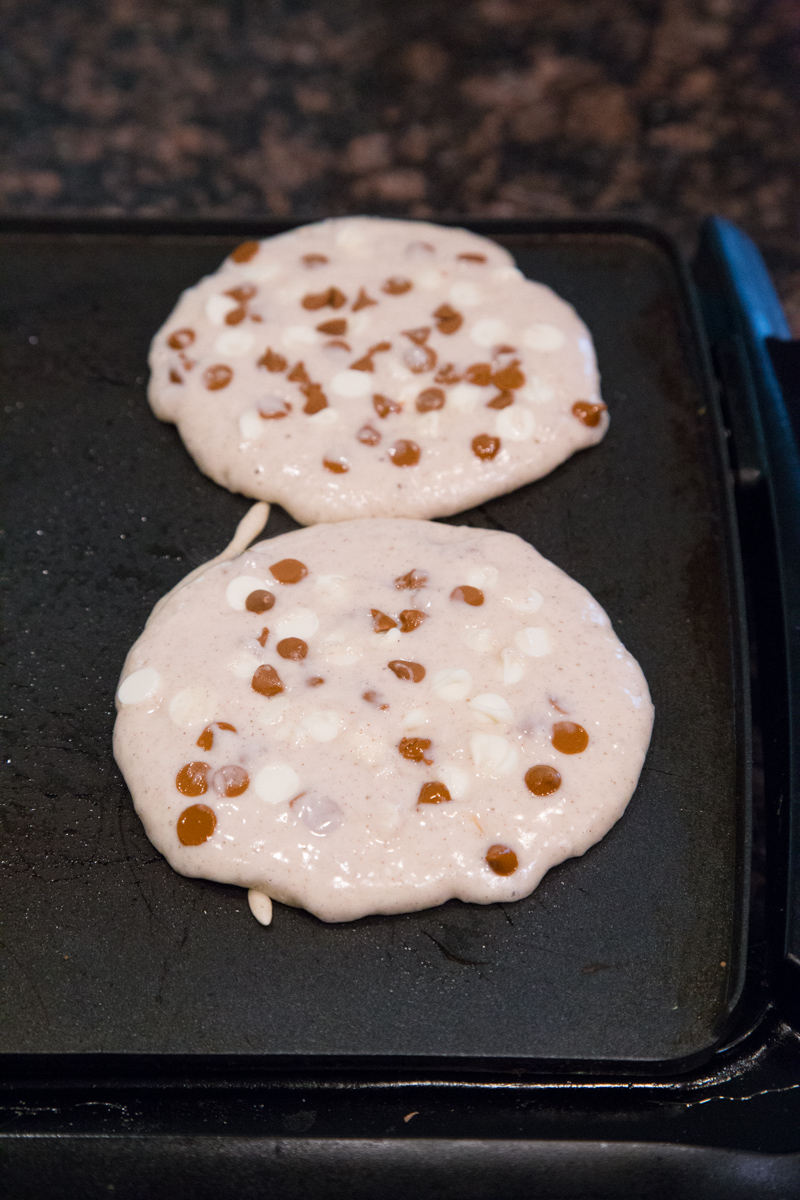 Just like that.
So easy.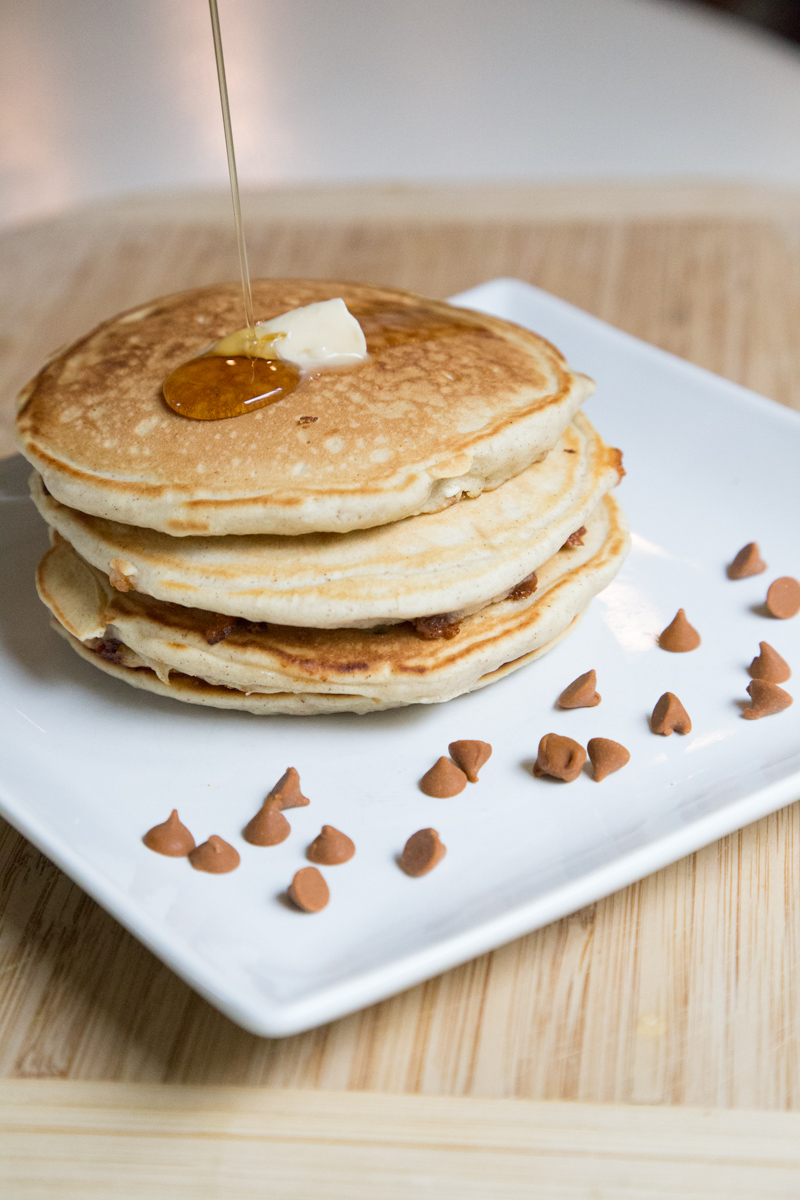 And no need for any crazy cream cheese 'topping' or syrup.
Maple or regular syrup is just fine.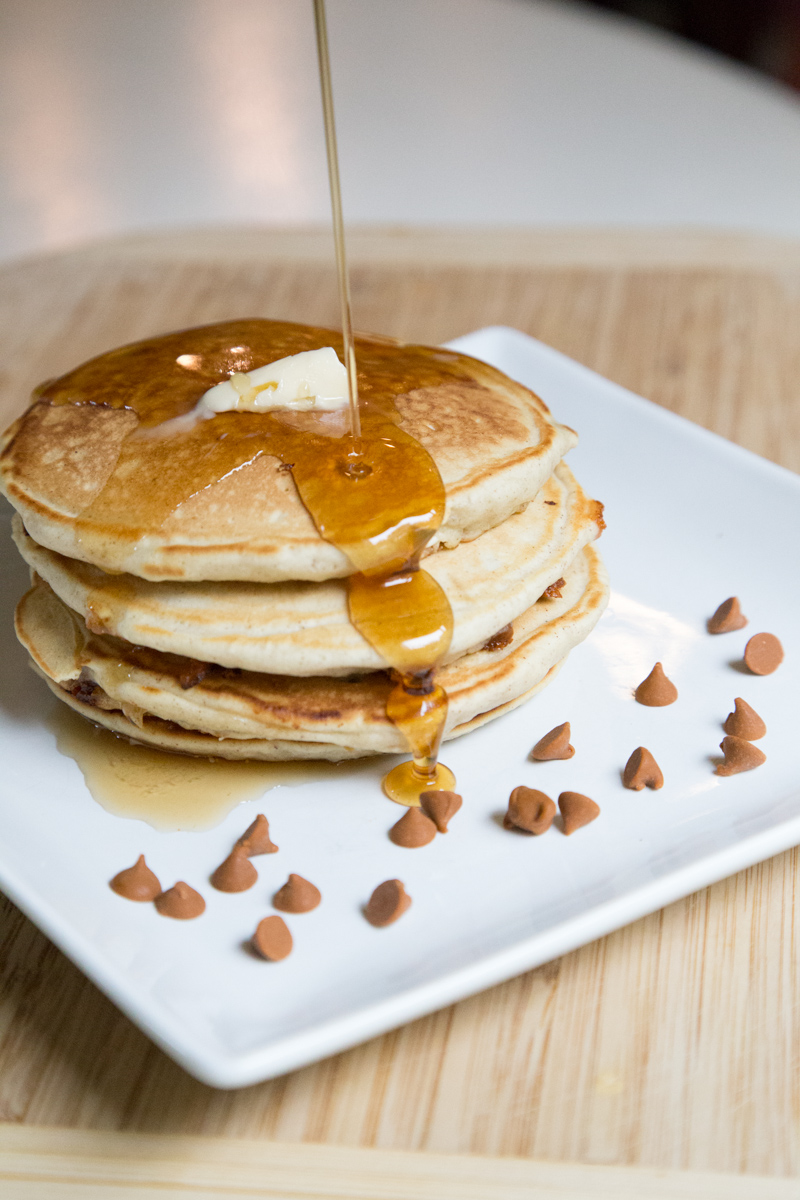 Get them good and covered!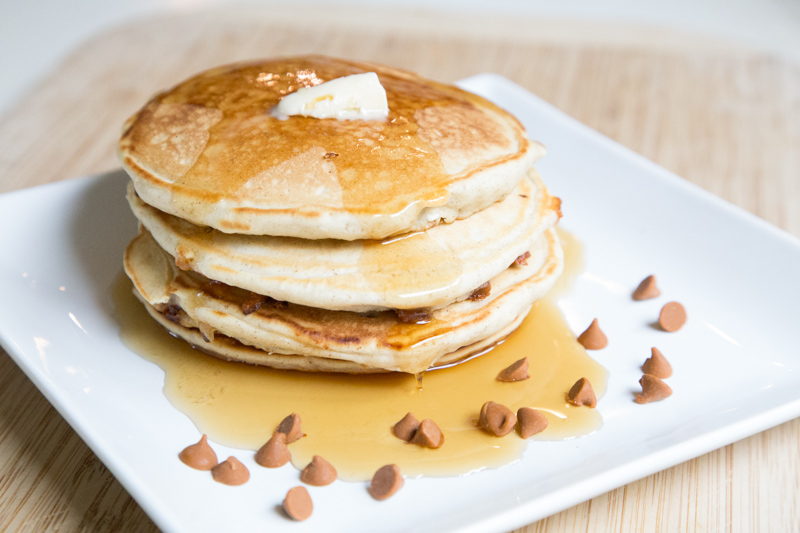 And then enjoy the cinnamon roll flavors, thanks to the combo of the cinnamon chips and white chocolate chips!
A lovely weekend breakfast. Or really sweet 'brinner' too!
Just when you think pancakes can't get any better...
Ingredients
1

box pancake mix or favorite homemade pancake recipe

Eggs, oil, milk, as directed

1 1/2

tsp

cinnamon

1

cup

cinnamon chips

1

cup

white chocolate chips

Side suggestions: bacon or sausage

Fresh fruit, as side dish
Instructions
Prepare the pancake batter as directed. Add the extra cinnamon to the batter. Once the batter is formed, add the cinnamon chips and white chocolate chips.

Cook pancakeson electric or stovetop griddle.

Use syrup conservatively, as the pancakes are already pretty sweet

Cook sausage or bacon. Prepare fruit.

Serve Cinnamon Roll Pancakes with fresh fruit and bacon or sausage.