What happens when you combine Christmas parties, Christmas morning brunch, Christmas trees, and the latest charcuterie board trends?! THIS…
It's time to have a little creative food fun with holiday gatherings and meals.
When the invite says bring an appetizer…
When your aunt says you're in charge of Christmas morning brunch…
Here's what you do!
Make a charcuterie board in the shape of a Christmas tree!
Think:
…brown foods for the trunk.
…red and green-ish foods for the layers.
…a little rosemary, cranberry or pomegranate seeds for some holiday flair.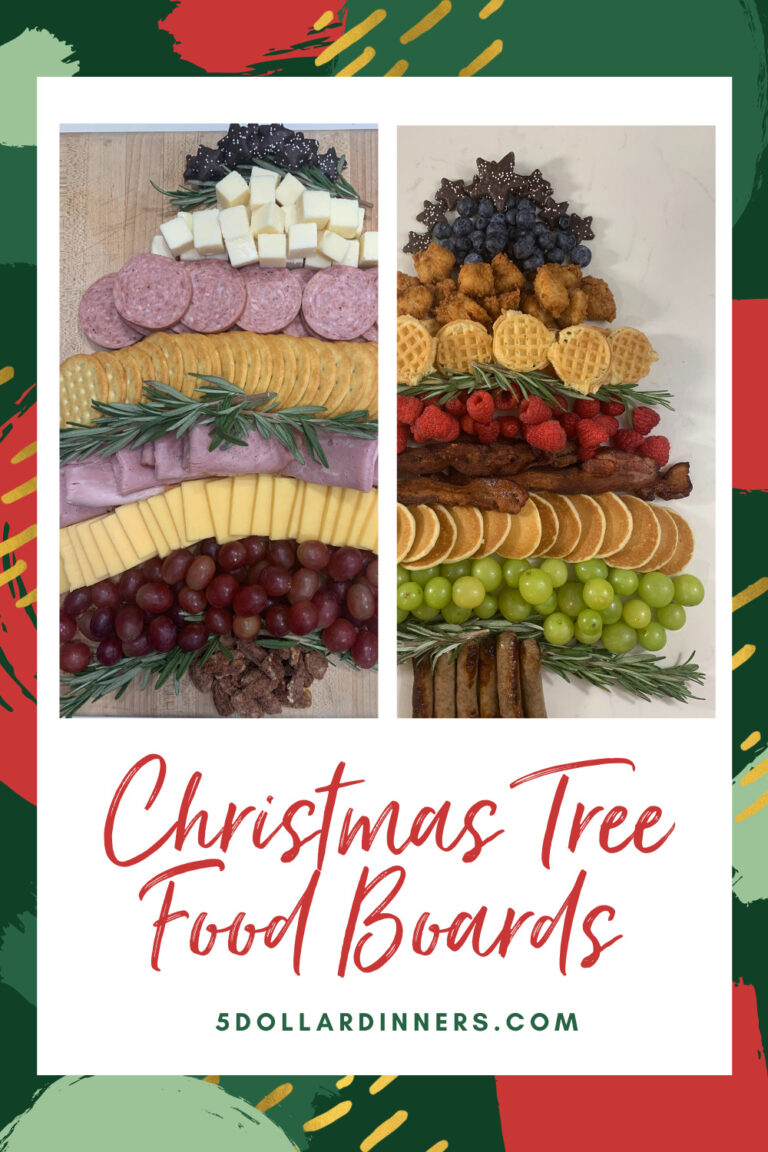 How to Make a Christmas Tree Charcuterie Board Appetizer
Here are some ideas for your Appetizer Christmas Tree Charcuterie Board:
Trunk: candied nuts in a little pile
Rosemary for holiday flair
Cranberries or pomegranate seeds for holiday flair
Red or green grapes
Cheese slices
Cheese cubes
Ham, turkey, salami, pepperoni
Crackers, any variety
Fruit
Tiny star cookies (Trader Joes dark chocolate mint star cookies shown below)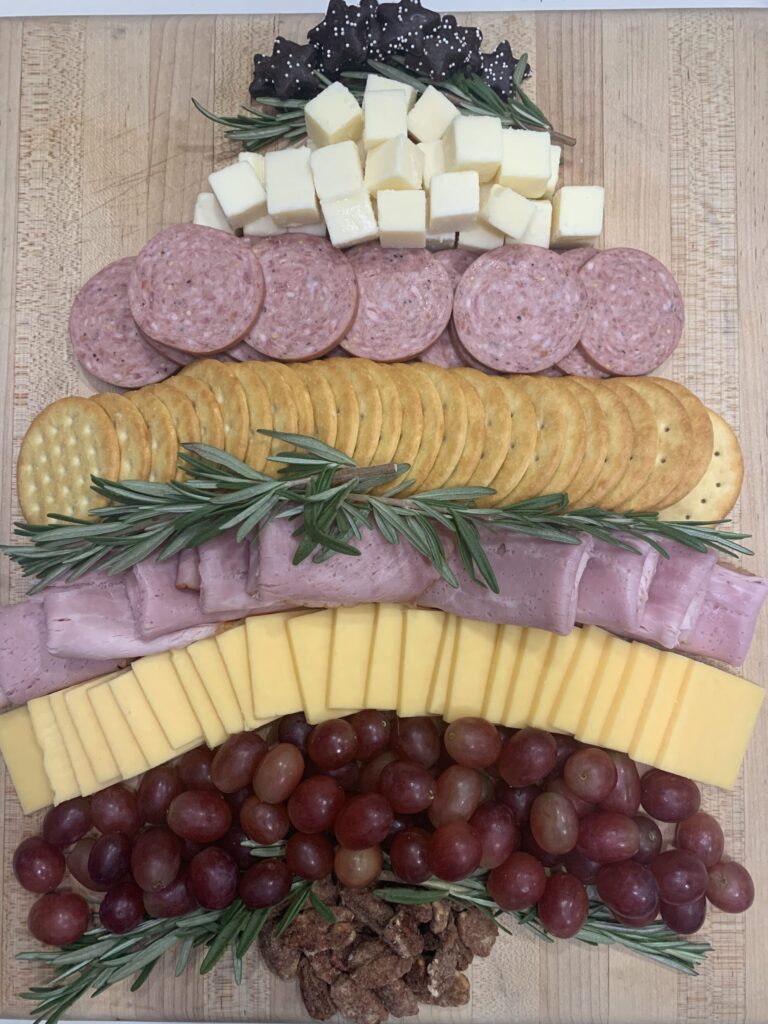 VIDEO: How to Make a Christmas Tree Charcuterie Board for Brunch
Here are some ideas for your Brunch Christmas Tree Charcuterie Board:
Trunk: sausage links or bacon strips
Rosemary for holiday flair
Cranberries or pomegranate seeds for holiday flair
Red or green grapes
Silver dollar pancakes
Bacon strips
Raspberries, strawberries, blueberries or cherries
Mini frozen waffles
Chicken nuggets (hey Chick Fil-A!)
Tiny star cookies (Trader Joes dark chocolate mint star cookies shown below)
Large star cookies (Trader Joes dark chocolate shortbread star cookies shown below)