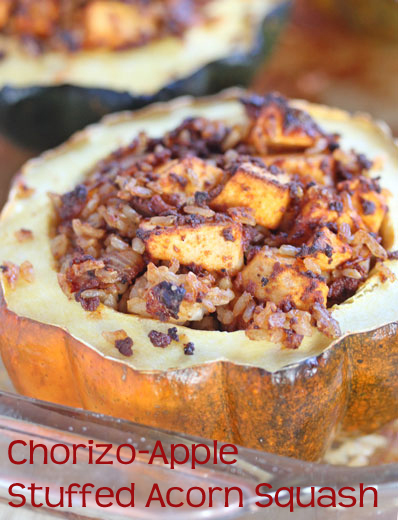 Every now and again I happen upon a recipe that sounds all fancy-schmancy, but can certainly be made for under $5. Take this recipe for example. Stuffed acorn squash. Chorizo.
Sounds gourmet.
It is. But it isn't. But it is.
The end result is gourmet, the process and the price tag are not!
The process is simple…cook the chorizo and mix in some rice and diced apples. The add to the squash and let the oven take it from there.
The price tag for me on this meal was low…acorn squash for $.79/lb, chorizo for $.77 on sale, apples on sale, leftover cooked brown rice (always inexpensive!). This is the perfect example of a recipe that uses all the great seasonal deals on produce, along with other inexpensive ingredients and the protein on sale. Gourmet…for less!
Here are a few images of the process: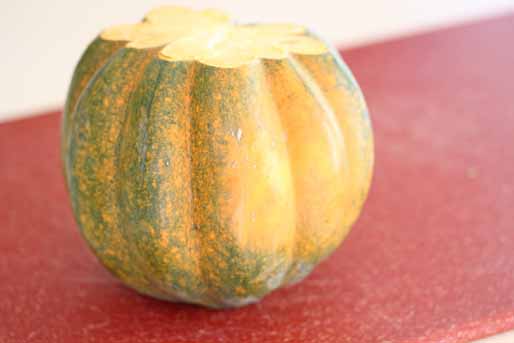 Cut off the tiny little tail on the bottom of the squash, so it will stand up on a flat surface. Cut off the stem/top so that it will stand on it's own after you slice it in half.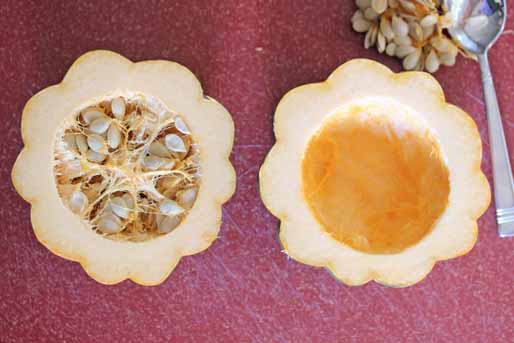 Slice open along the equator and then stand them up with the seeds side up. Scoop out the seeds.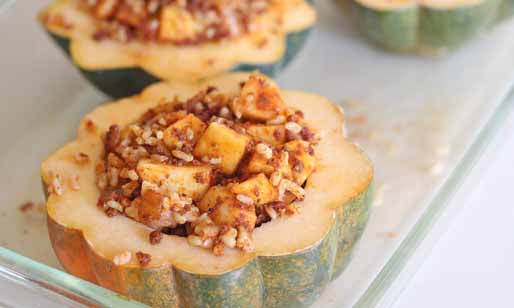 Fill the squash with the filling.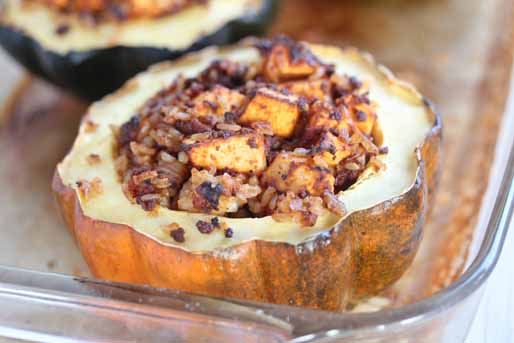 Let the oven do the rest.
My husband and I both really enjoyed this dish! All the flavors and aromas of this beautiful Autumn season…right there on your dinner plate!
All the flavors and aromas of this beautiful Autumn season...right there on your dinner plate!
Ingredients
12

oz.

chorizo

cooked

1

small

white onion

chopped

2

acorn squash

2

apples

peeled, cored and chopped

2

cups

leftover brown rice

Salt and pepper, to taste

Parmesan cheese, for topping - optional
Instructions
Preheat oven to 400.

Cook and ground the chorizo meat with the chopped onion. (About 1/2-3/4 lb ground sausage would be a good replacement for the chorizo.)

While chorizo is cooking, prepare the squash by slicing off the top/stem and the little tail. Cut across the equator and remove the seeds. Place "bowl-side" up in a glass baking dish with 1/4 inch of water. (The water acts as an additional steaming agent for the squash as they roast in the oven.)

Once chorizo has cooked, place in a bowl and toss with the chopped apples and cooked rice. Season with a little salt and pepper. Fill the squash bowls with chorizo-apple mixture.

Roast in the preheated oven for 45-50 minutes, or until flesh on the squash is tender.

Let cool slightly before serving. If desired top with Parmesan cheese before serving.

Serve Chorizo-Apple Stuffed Acorn Squash, as is or with side of bread.