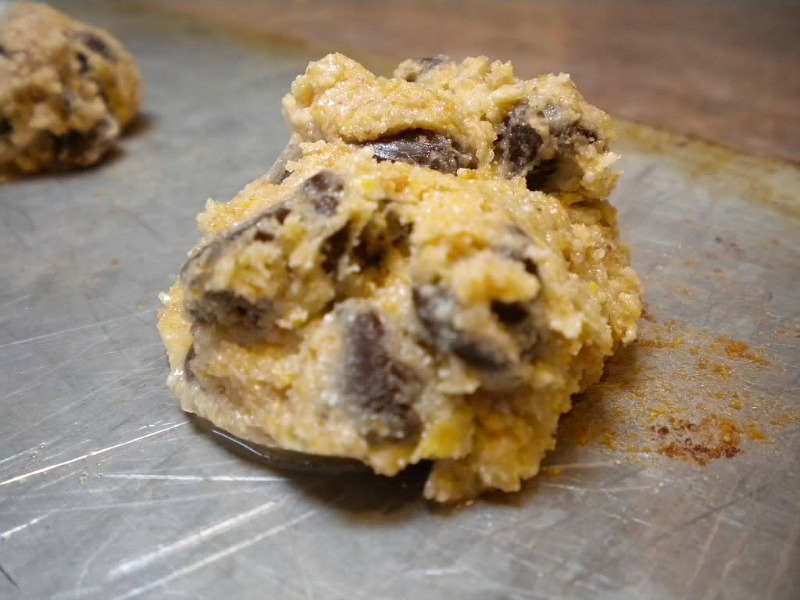 I have a little thing for chocolate chip cookies.
I haven't made any for myself in a while. But when the coupon for Nestle chocolate chips showed up in the newspaper last night, I just couldn't help it. I had to buy a bag!
As I was preparing the batter, I thought to myself, 'If I'm really going to make these, I might as well "healthify" them. Right!!??!! Toss in some whole wheat and some flaxseed." Justify. Justify.
Ingredients
2 sticks of butter

3/4

cup

brown sugar

3/4

cup

white sugar

2 eggs

1 tsp vanilla(or use homemade vanilla extract!)

1 tsp baking soda

1 tsp salt

1 1/2 cup whole wheat flour

1

cup

white flour

1/4

cup

ground flaxseed

1-2

cups

of chocolate chips (I will not lie. I used 2 cups!)
Instructions
In KitchenAid, or in bowl using hand mixer, combine butter and sugars. Add eggs and vanilla. Beat until creamy.

In medium bowl, combine and mix baking soda, salt, wheat flour, white flour and ground flaxseed.

Add flour mixture to mixture in the KitchenAid. Mix until batter forms. Stir in chocolate chips.

Spoon tablespoonfuls onto baking sheet.

Bake at 350 for 9-10 minutes. Cool on cooling rack.