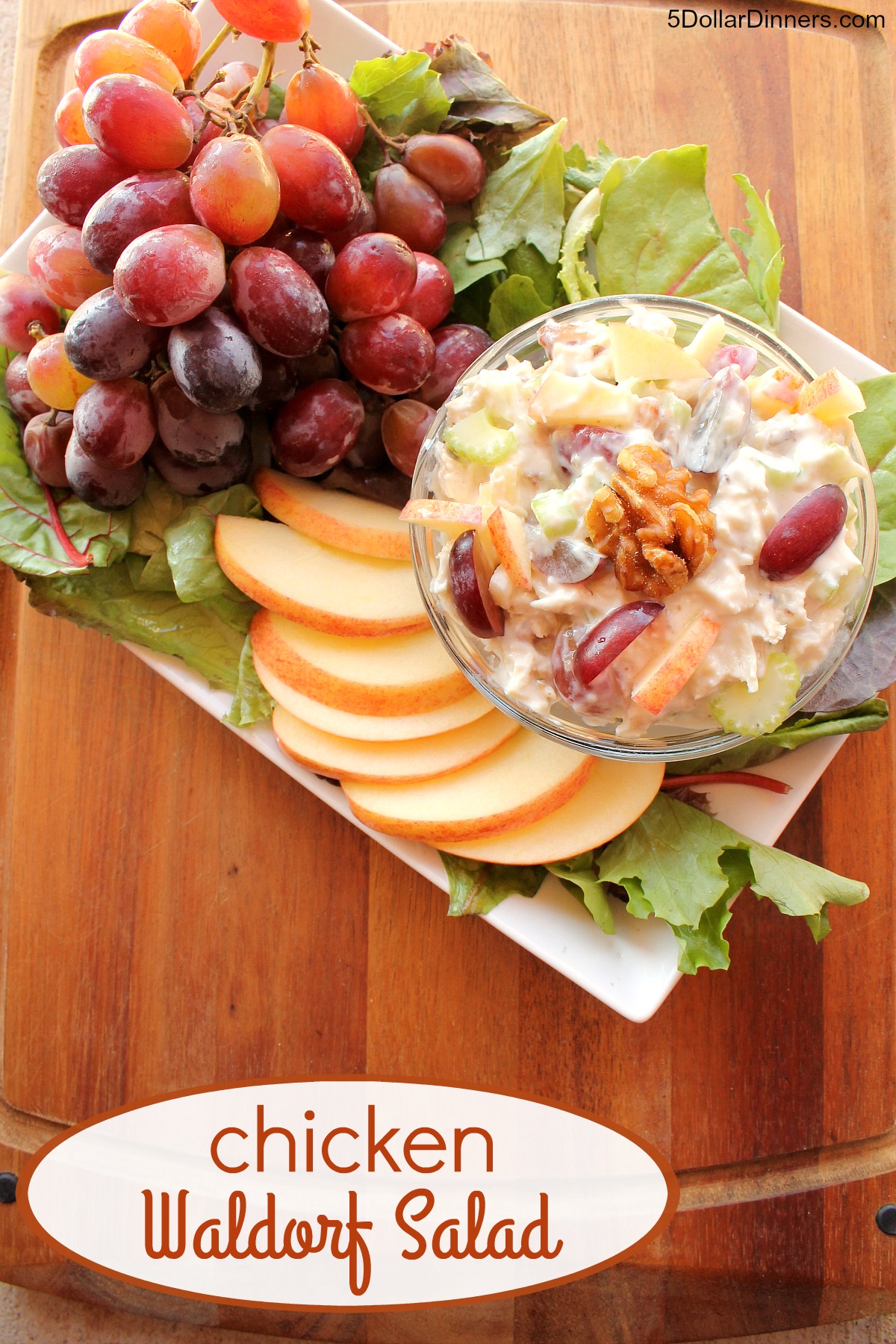 Would it be okay to admit that I licked that little bowl clean? I hope that's okay…because I just admitted it.
This chicken salad is so fresh. And crunchy. And delicious. Like yes, lick-the-bowl clean delicious.
It's the sweet-tangy yogurt combined with all the amazing "Waldorf flavors" in a little bowl of perfection. Needs to be licked clean perfection. I'm almost tempted to add "lick the bowl clean" to the last bullet point in the directions.
I know…I should stop now.
This salad right here is why I keep cooked, shredded chicken in my freezer…so that I can make this on a quick whim! You could used canned chicken, leftover roasted chicken…whatever works for you, works for me.
And you don't have to be embarrassed if you end up licking the bowl clean. I did, so you'll be in good company. 😉
Fresh, crunchy and delicious!
Ingredients
1/2

cup

plain yogurt

1

tsp

lemon juice

2

Tbsp

honey

1

cup

cooked chicken, diced

1

stalk celery, diced

1/2

small

apple, diced

1/4

cup

walnuts, chopped

12

grapes, quartered

lettuce, optional for serving
Instructions
In a small bowl, combine yogurt, lemon juice, and honey. Stir to combine. Set aside.

In a medium bowl, combine chicken, celery, apple, walnuts, and grapes. Top with dressing and stir.

Serve over a bed of lettuce or with crackers.