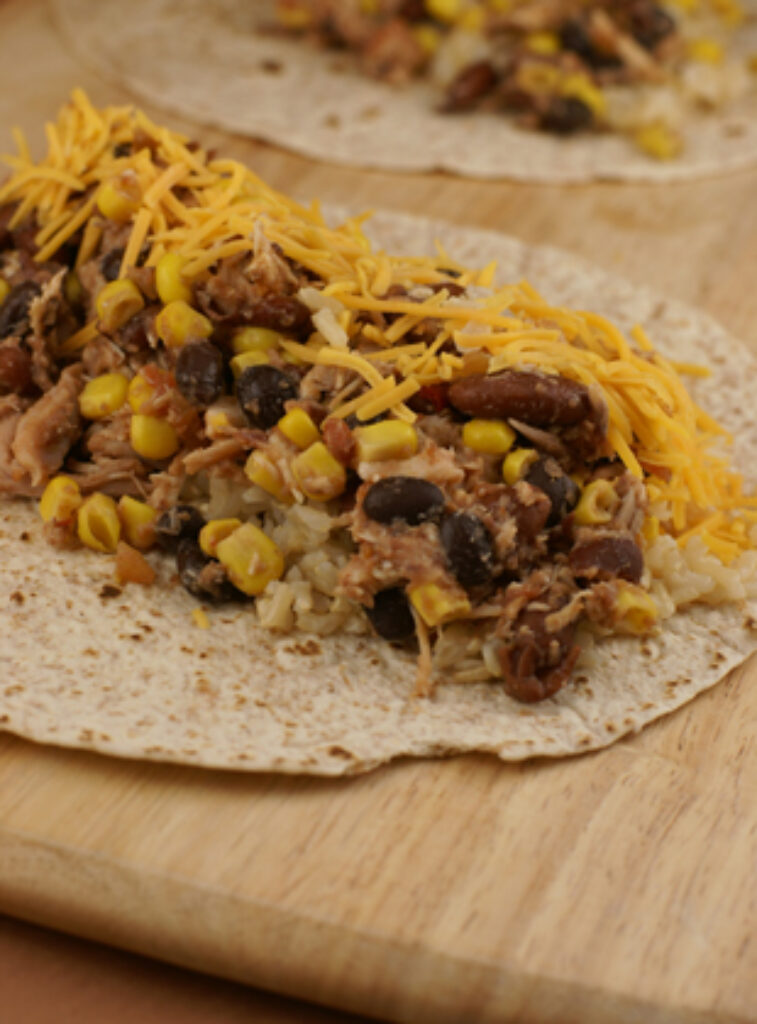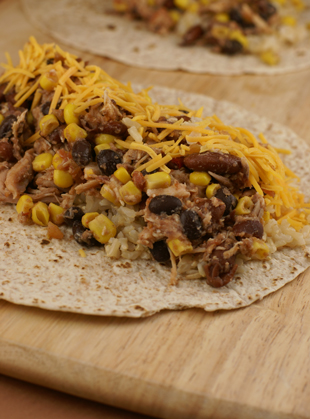 If the tortillas were larger, this would remind me of Freebirds. With a backwards F.
If there were fresh cilantro mixed into the rice, or fresh guacamole to put on top, this would remind me of Chipotle.
Either way, you can't go wrong with these…super simple. Super cheap. Super yummy!
But before we get to the recipe…
Tacos v. Burritos.
What's the main difference anyways?!
Based on my research on a recent trip to HEB in San Antonio, the main difference is size. First of all, the tortilla section at HEB in San Antonio is a good 8 times the size of the tortilla section at my Kroger in Ohio. And 8 times as big might be an understatement.
There are burrito size. Soft taco size. And fajita size tortillas.
Also known as large, medium and small.
Because of the sheer size of the burrito tortilla, it is typically folded on the end…another defining aspect of the burrito. Soft tacos and fajitas are generally rolled, but not folded.
So…your thoughts?! How do you define the difference between tacos and burritos?!
A quick and easy weeknight dinner!
Ingredients
2

cups

cooked and shredded chicken

2

cups

cooked black and/or red beans

1/2

yellow or white onion, chopped

1

15 oz. can corn, drained

1

cup

salsa

1

tsp

garlic powder

1

tsp

ground cumin

Salt and pepper to taste

1

cup

brown rice, uncooked

8

Tortillas, burrito sized

Optional - 1-2 cups shredded cheese
Instructions
In a large saucepan, combine the shredded chicken, beans, chopped onions, corn, salsa, garlic powder, ground cumin with some salt and pepper, to taste. Warm through over medium heat for 8-10 minutes.

Cook the brown rice as directed on the package.

Place the tortillas on a clean surface and spoon the rice and chicken mixture over the top. Sprinkle with a handful of cheese if you desire (it should melt from the warmth of the chicken...if not, microwave). Roll and fold up the burrito.

For gluten-free version, serve the mixture with corn tortilla chips.

Serve Chicken Burritos as is, or with a small side salad. Or avocado slices.