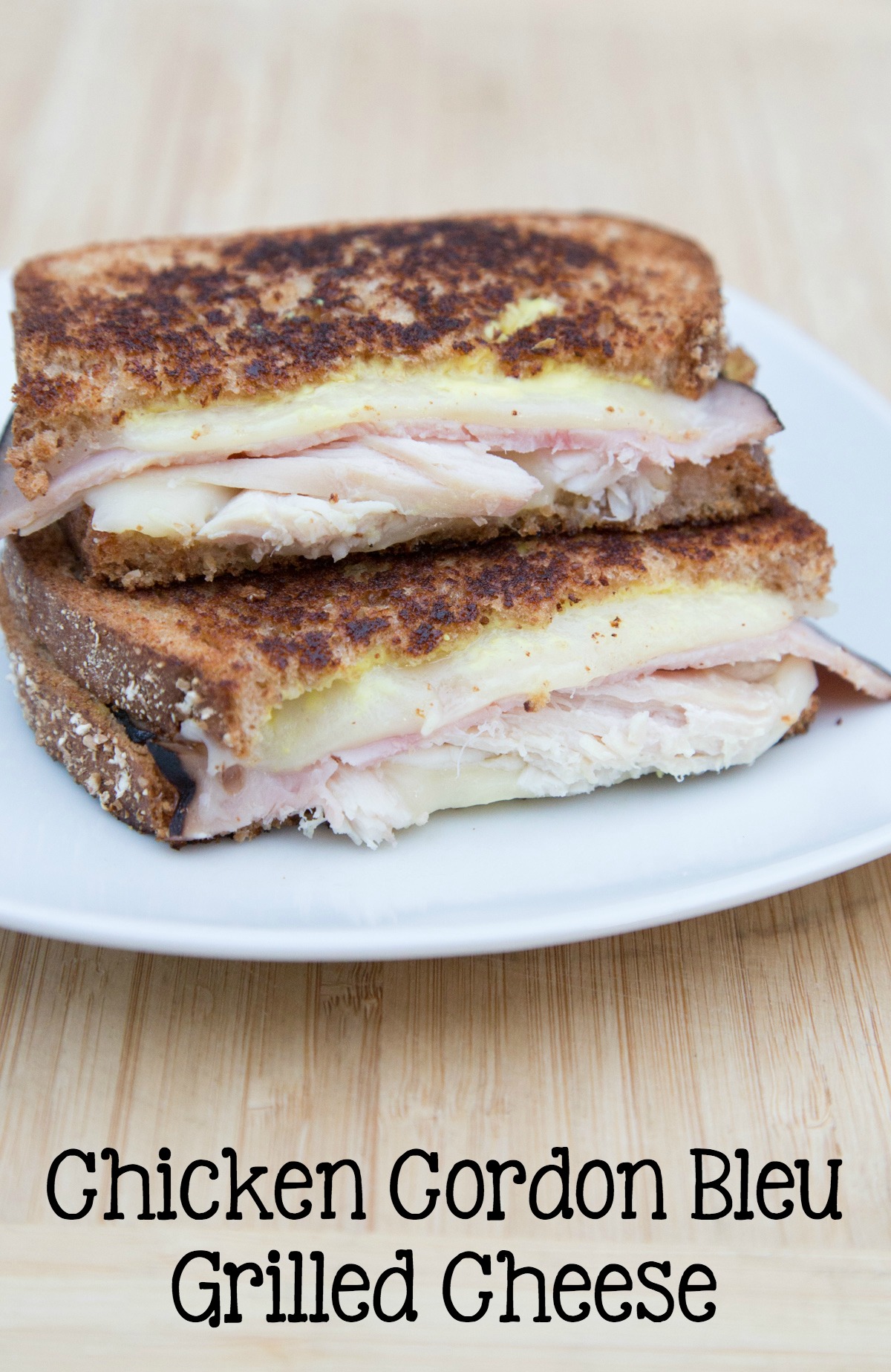 I have fond memories of Chicken Cordon Bleu.
I think it might have been the first "meal" that I ever cooked. I put meal into quotation marks, because I really mean this was the first food that I pulled from the freezer and re-heated…all by myself.
I like these little frozen chicken cordon bleus that my mom always had on hand.
They were good, filling and easy to prepare for myself. I remember enjoying the flavor combinations – the rich sauce and cheese, with the ham chunks, all wrapped up in a lightly coated chicken breast. So yummy!
Fast forward to today…while I don't keep those in our freezer now, I do like to bring those flavors back into the kitchen every now and again. And I did so recently with this grilled cheese…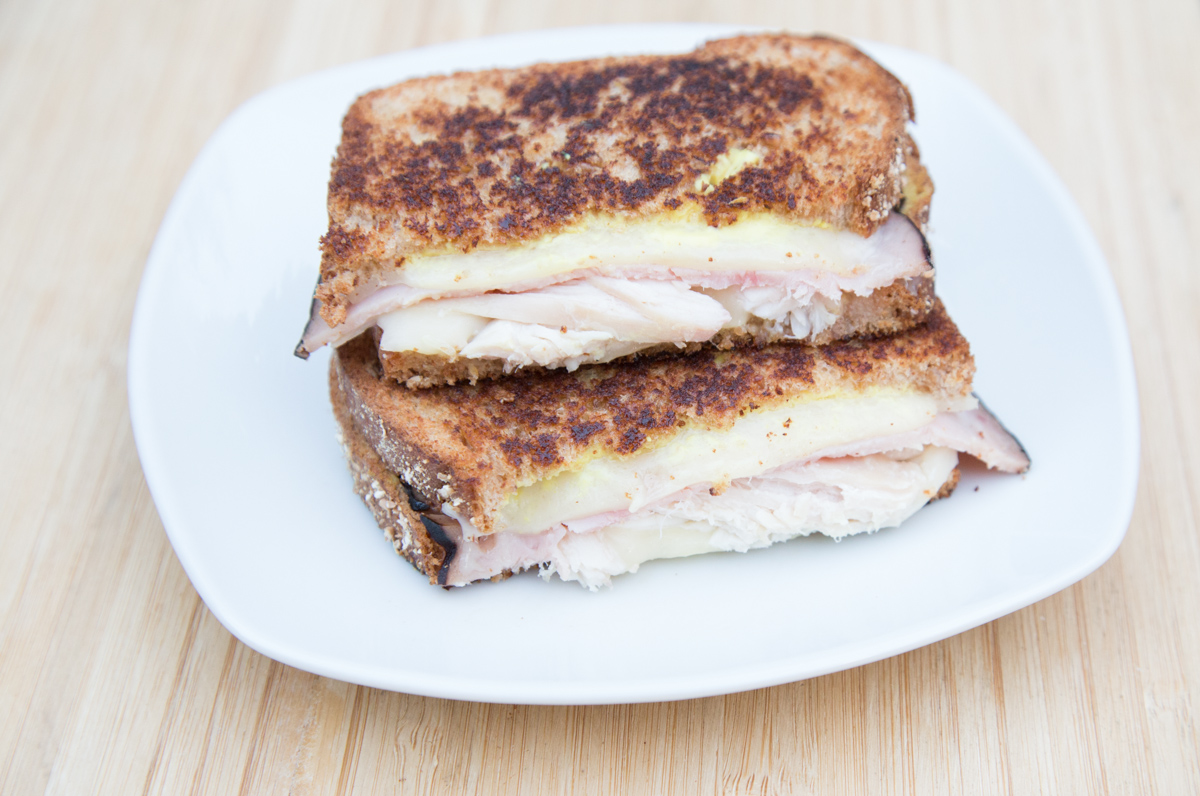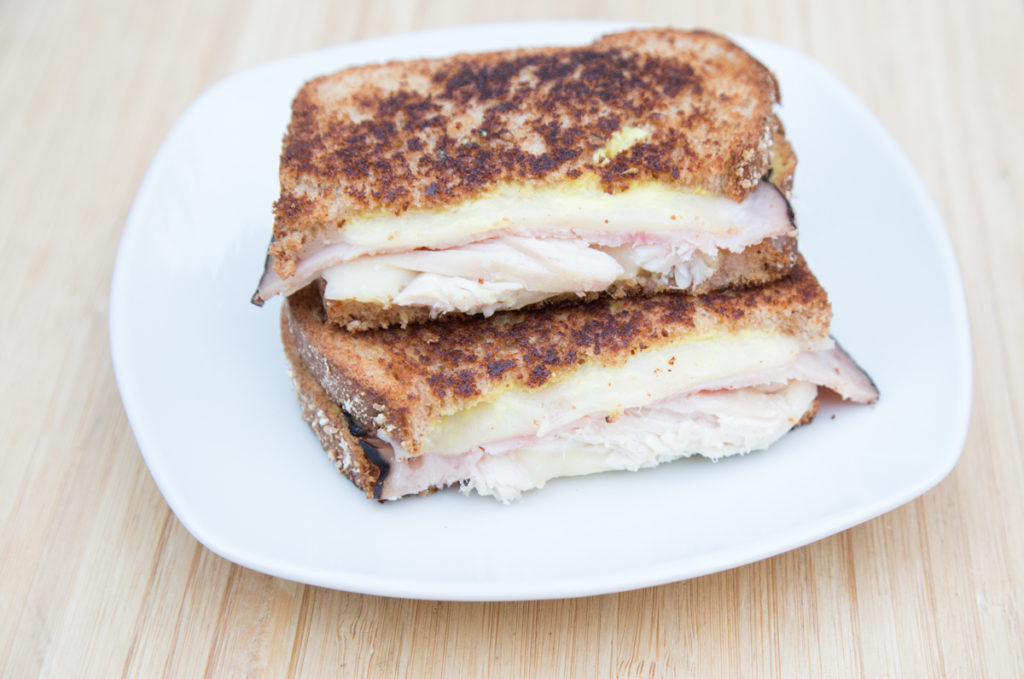 I didn't go "full stop" with a sauce…but decided that adding the mustard to the bread slices, combined with the melty Swiss cheese would be enough. And it is.
This is just a lovely sandwich…and not any harder to put onto the dinner table that a regular grilled cheese. You just need a few extra ingredients!
Hope you enjoy this one!!!
Just when you think Grilled Cheese sandwiches can't get any better...here comes this version!
Ingredients
8

slices

whole wheat bread

Butter

4

Tbsp

spicy brown mustard

4

slices

chicken deli meat or thinly sliced grilled chicken

4

slices

ham deli meat

8

slices

baby Swiss cheese

Fruit and chips

as side dish
Instructions
Heat griddle or skillet over medium high heat.

Butter the outsides of the bread and spread spicy brown mustard on the insides.

Assemble each sandwich with 1 slice chicken, 1 slice ham, 2 slices cheese.

Grill on both sides until golden brown and cheese has melted.

Serve Chicken Cordon Bleu Grilled Cheese Sandwiches, warm with fruit and chips.